September at Inhotim
September arrives with a new season and inspires change in Inhotim's artistic collection as well. The Institute's natural landscape is preparing to bloom in the spring, changing the colors and tones of the gardens, while the Galpão and Marcenaria Galleries are undergoing maintenance to host, in the coming months, new temporary exhibitions.
Take advantage of the Independence holiday to visit the institute, open from Wednesday to Sunday, including holidays. Every Wednesday is free admission day, as well as the last Sunday of the month. Residents of Brumadinho registered at Nosso Inhotim can also visit Inhotim free of charge. Learn more about gratuity and visitation rules here.
It is also the month to celebrate the 17th anniversary of Inhotim since it opened to visitors: celebrate with a visit between nature and our galleries, the exhibitions that integrate the Abdias Nascimento and the Black Art Museum Program, in the Praça and Mata Galleries, and also in the library, as well as in the Orange Axis and in the Fonte and Lago Galleries, and admiring the nine themed gardens scattered around the Institute. Rediscover your favorite work or observe the details of the 4,300 botanical species found throughout Inhotim's area.
If you want to get a comprehensive view of Inhotim's spaces and collections, participate in the Panoramic Tour held daily from 10:30 am to 12:00 pm. Be sure not to miss the opportunity to participate in the Themed Visits promoted by Educativo Inhotim: on September 2, 3, 9 and 10, the Themed Visits Alchemy of the Senses and the Mysteries of Transformation takes place, and on September 16, 17, 23, 24 and 30, the works of Abdias Nascimento, Doris Salcedo, Miguel Rio Branco and Claudia Andujar are starting points for the Themed Visit Memories and Democracy.
On September 24, as part of the program for the 17th Spring of Museums, Inhotim welcomes the artistic group Todos Estão Surdos for a Slam performance. A poetic performance in Brazilian Sign Language (Libras) will be held at the Lago Gallery, and interpreters will be present to perform the translation for the listening audience. Pay a visit to the Botanical Garden Nursery in the visit Bastidores do Viveiro [link], on September 30, and reflect on health and well-being in the Well-being Visit, on September 6. Behind the Scenes at the Nursery and Well-being.
Plan your visit in advance, choose the gardens and galleries you want to see, and enjoy what Inhotim's paths have to offer. Have a great visit!
Monthly Schedule
September at Inhotim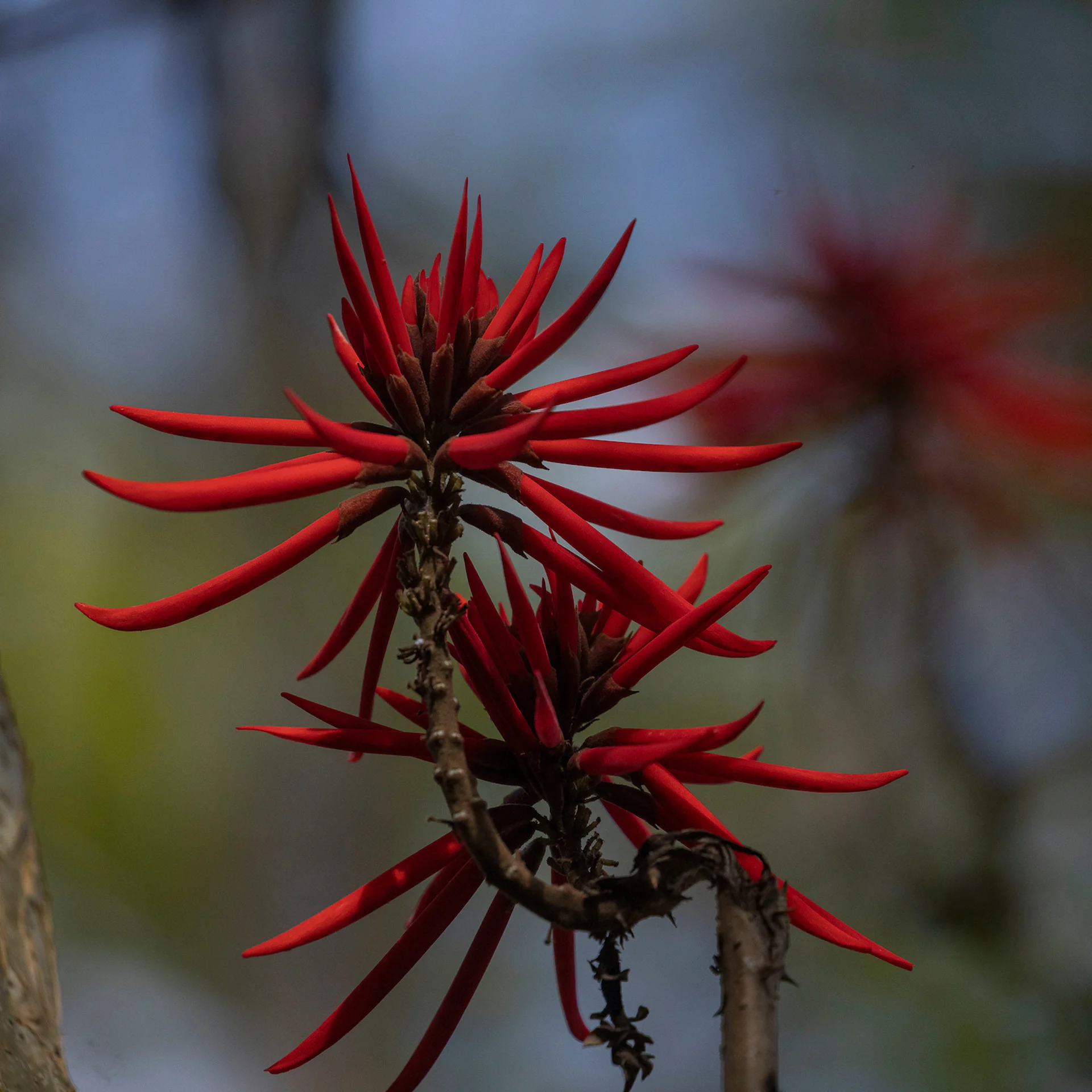 A chegada da primavera transforma os jardins do Inhotim. foto: João Marcos Rosa/Nitro.