Memories and Democracy
As part of the program for the 17th Spring of Museums, Educativo Inhotim offers the Themed Visit Memories and Democracy: LGBT+, Indigenous and quilombola people.
The activity encourages the public to explore works by artists such as Abdias Nascimento, Doris Salcedo, Miguel Rio Branco and Claudia Andujar and reflect on the importance of building a broad and inclusive democracy.
People interested in participating must register at the Reception on the September 16, 17, 23, 24 and 30. The visit lasts approximately 1h30 and is suitable for all ages.
Guided visits
Memories and Democracy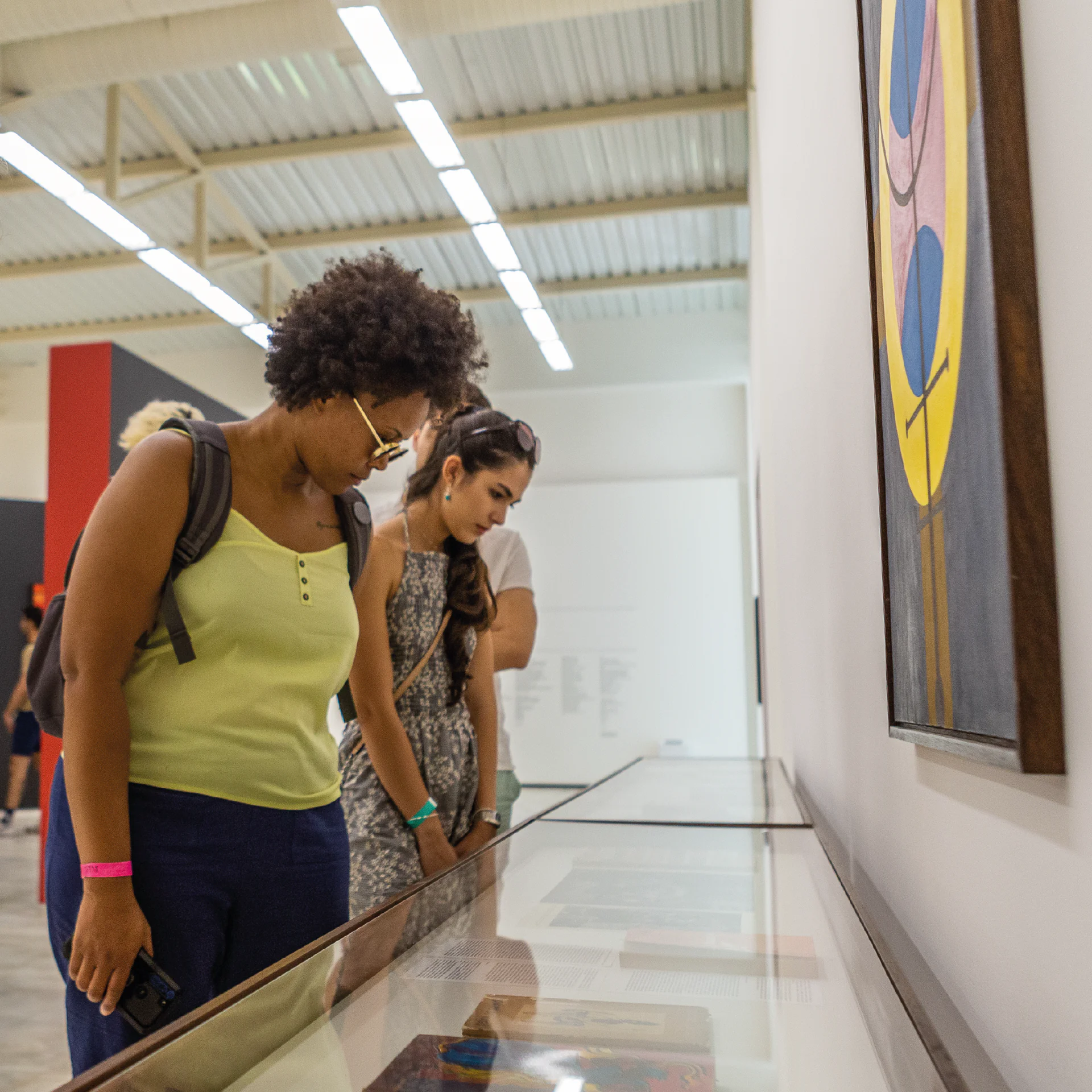 Trabalho de de Abdias Nascimento, Doris Salcedo, Miguel Rio Branco e Claudia Andujar é o ponto de partida para o diálogo sobre a democracia. Foto: Patrick Arley
Visita Temática: Memórias e Democracia
14h 
Saída da Recepção