Guided visits
Panoramic Guided Tour
Get to know more about the art and botany collections, as well as the history of Inhotim by attending a Panoramic Guided Tour, mediated by the educators of the Institute.
Visits are offered for free and limited to 12 people at a time. They take place on Thursdays and Fridays, at 10:30 am, and twice on weekends and holidays: at 11 am and 2 pm, departing from the reception hall and with an average duration of 90 minutes.
Know all the protocols adopted here to plan your tour!
Guided visits
Panoramic Guided Tour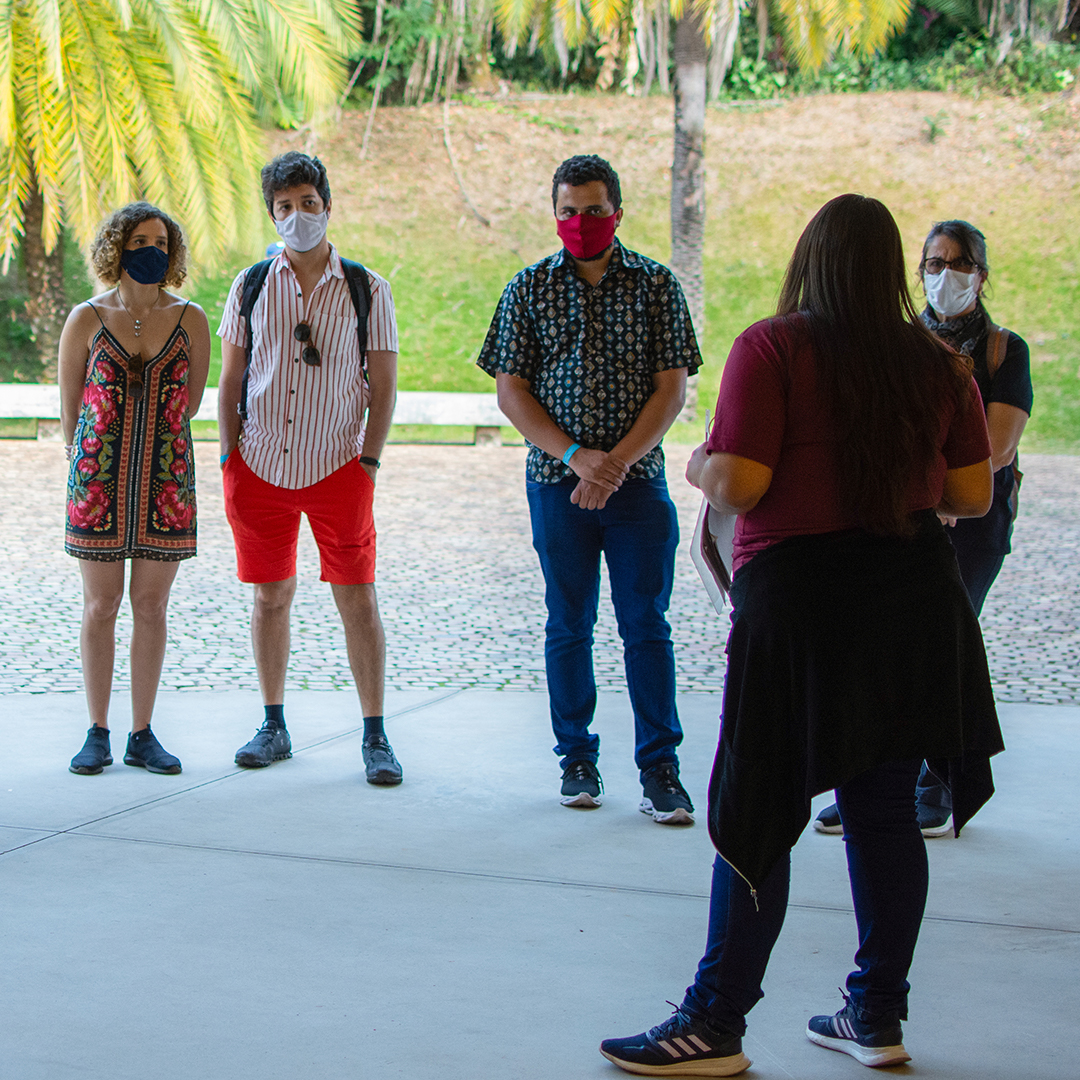 As visitas acontecem por meio das mediações e reflexões compartilhadas pelos Educadores do Inhotim. Foto: Ana Luiza Albuquerque