Alchemy of the Senses and the Mysteries of Transformation
Thinking about the relationships between senses, art and nature: in September, Educativo Inhotim invites the public to discover the alchemy inherent in the interaction between these elements and unveil the mysteries that await beyond the surface of everyday perception.
Art and botany are the conduits for questioning the very metamorphosis that occurs in the face of interactions with the outside world, transcending the limits of the mind and exploring new dimensions of reality.
The activity takes place on September 2, 3, 7, 9 and 10 at 2:00 pm and is suitable for all ages. Those interested must pre-register at the Reception.
Guided visits
Alchemy of the Senses and the Mysteries of Transformation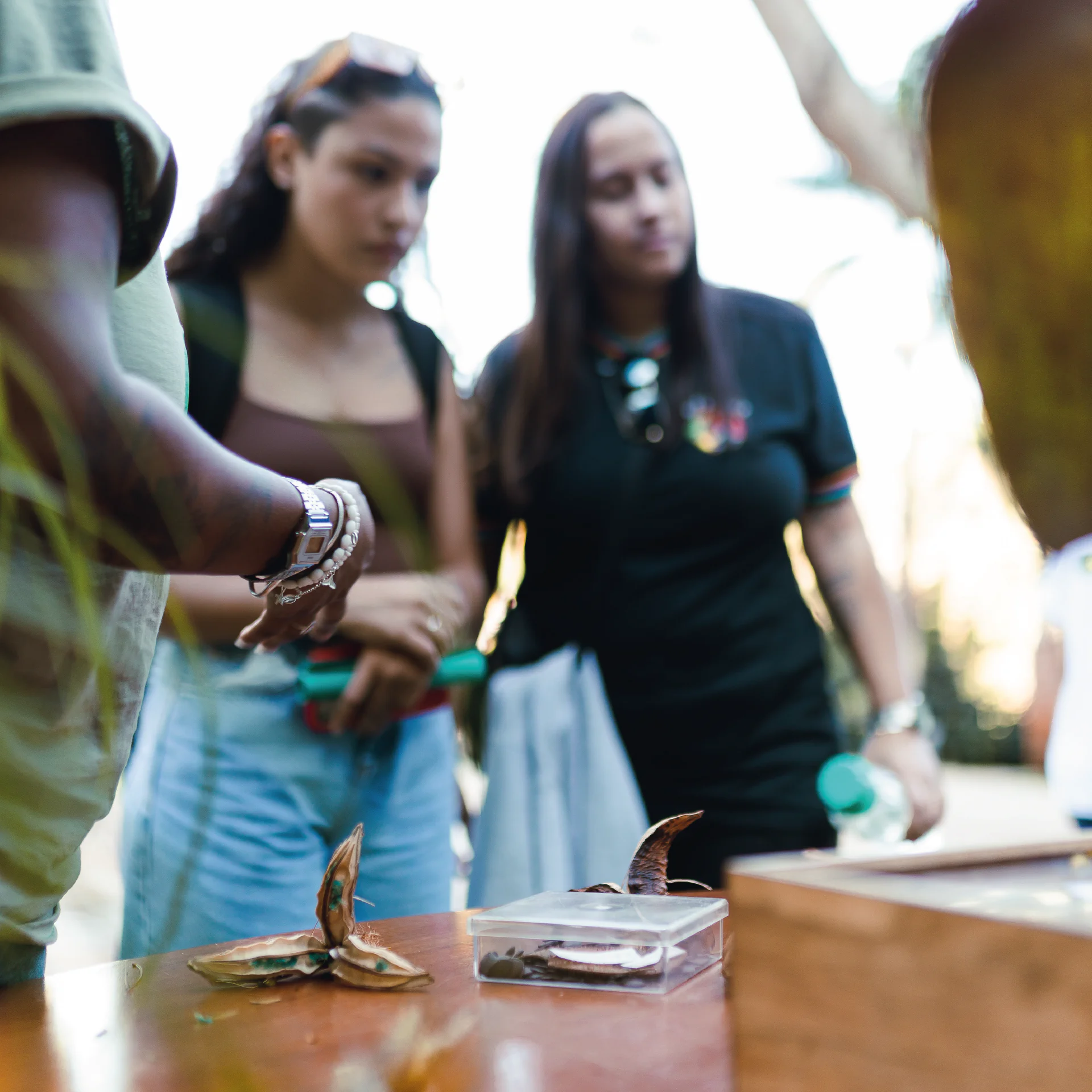 Activity stems from art and botany to question the transformations before the world. Photograph: Carolina Evangelista
Themed Visit: Alchemy of the Senses and the Mysteries of Transformation
September 2, 3, 7, 9 and 10
Visit starts at the Reception