Elisa Bracher
São Paulo, Brazil, 1965 – lives in São Paulo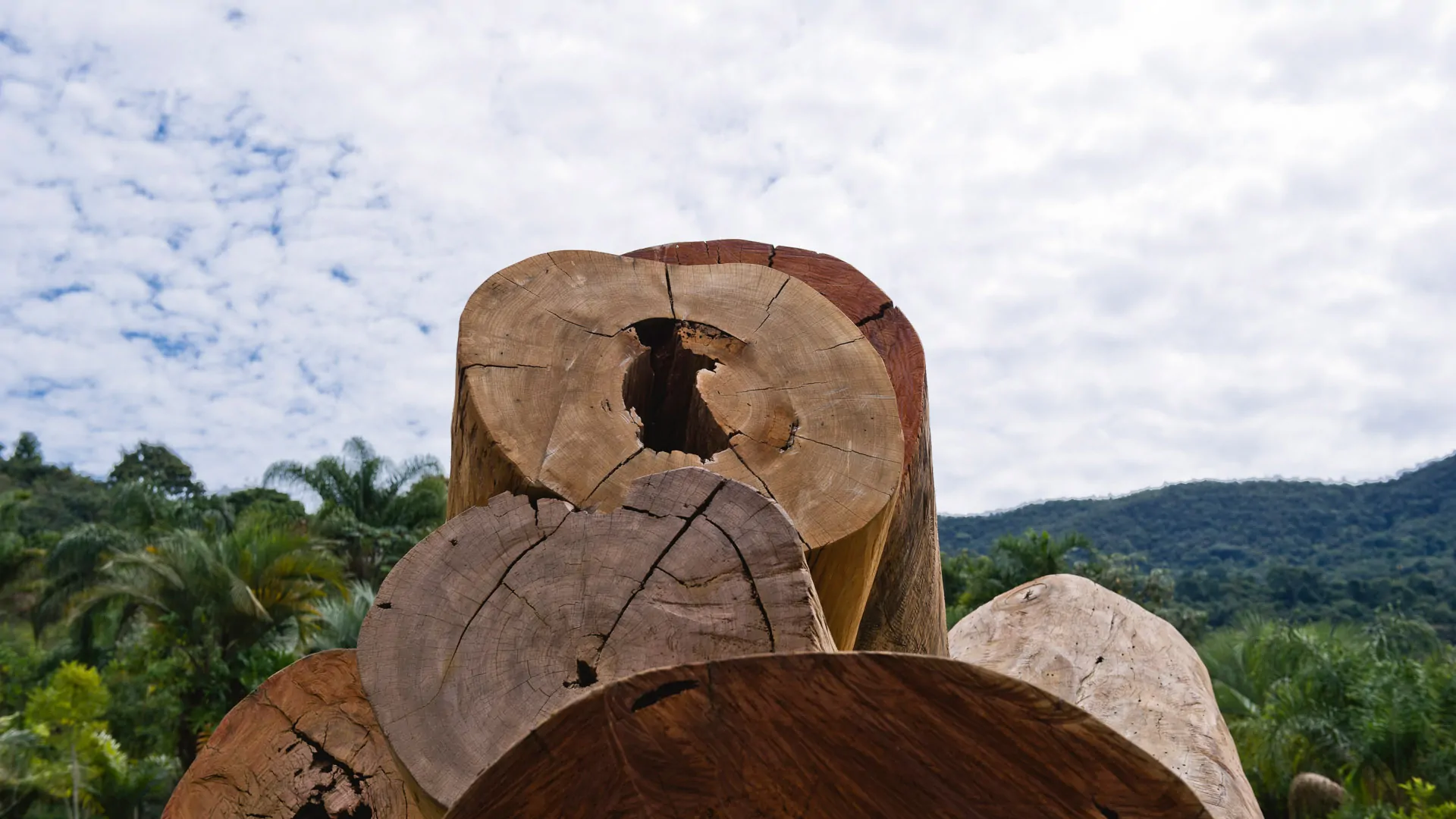 Get to know the artist's work at Inhotim.
Elisa Bracher graduated in fine arts at Fundação Armando Álvares Penteado (São Paulo), and her work moves about the fields of sculpture, drawing, and engraving. Since the early 1990s, she produces her pieces by testing the limits and tensions of the materials she works with. At the same time she produces abstract engravings, metal also appears in her three-dimensional pieces, soon to be replaced by wood, especially weathered and found in older materials.
By the end of that decade, the scale of her works increased, making monumental sculptures in squares and public spaces. In them, although the wood trunks are spliced, the whole keeps an idea of imbalance. Among her main solo exhibitions are the ones held at Pinacoteca do Estado de São Paulo, Centro Cultural São Paulo, and the São Paulo Bienal.