O espaço físico pode ser um lugar abstrato, complexo e em construção
2021
Metal, wood, resin, glass fiber, polypropylene, polyurethane, and automotive paint
See on the map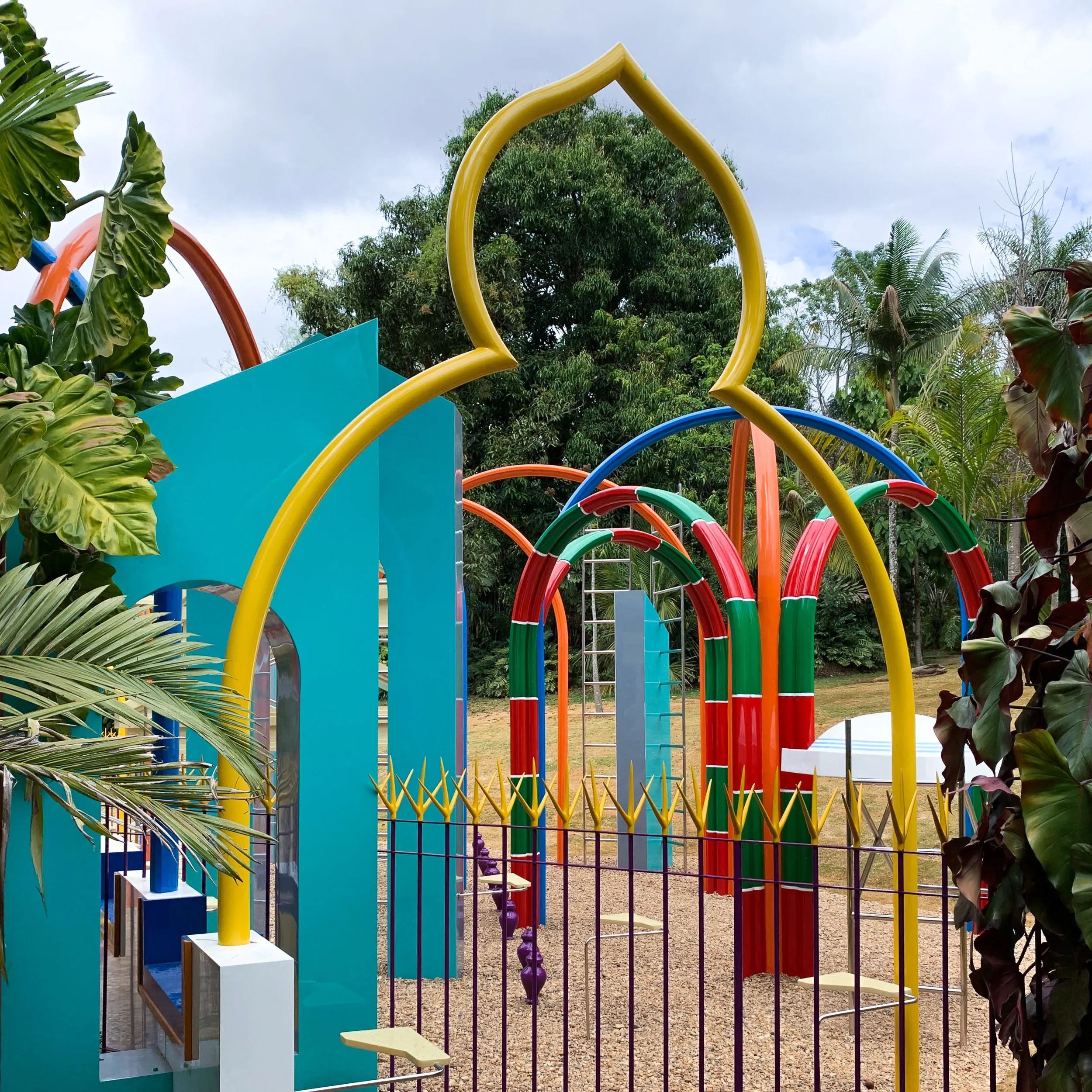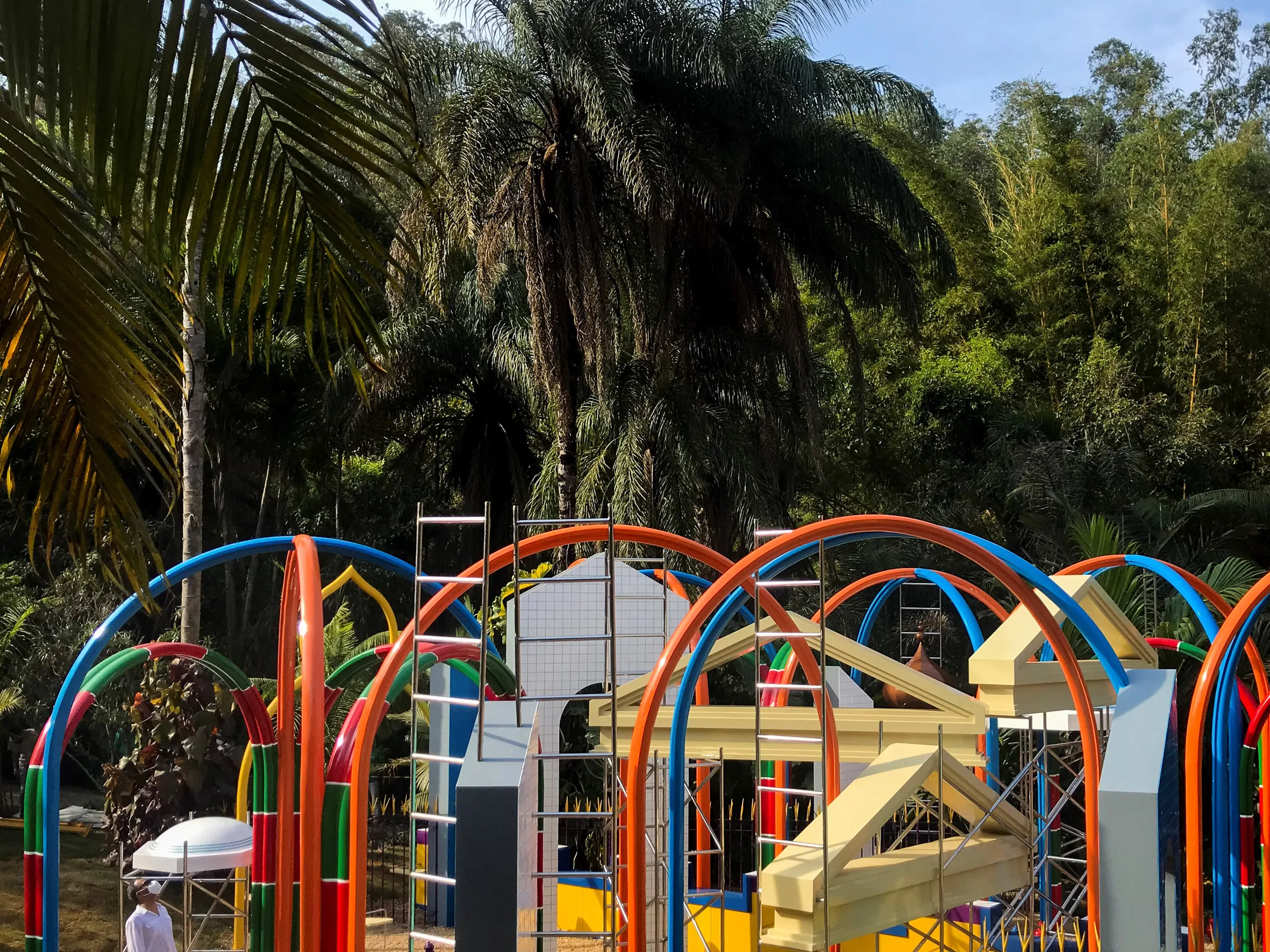 The production of Rommulo Vieira Conceição starts with the overlapping of elements present in public and private spaces. In his works, objects and the architecture are reorganized, thus fusing different environments in order to cause symbolic and functional displacements. This specific work was created based on field research conducted by the artist himself in some cities of Minas Gerais.
In it, one can notice the juxtaposition of arches, vaults, walls, grates, scaffolding, crocks, and pediments, expressing values recalling the history of architecture and art. Here, fragments of sacred architecture blend with a sectioned scholar architecture, arousing the idea of faith in knowledge and in the joint construction of humanity
The work integrates the Comissionamentos Inhotim project and opened as part of Inhotim Inaugurations 2021—held in August that year—, kickstarting the program Território Específico, the research axis orienting the whole program of Inhotim for the years of 2021 and 2022.