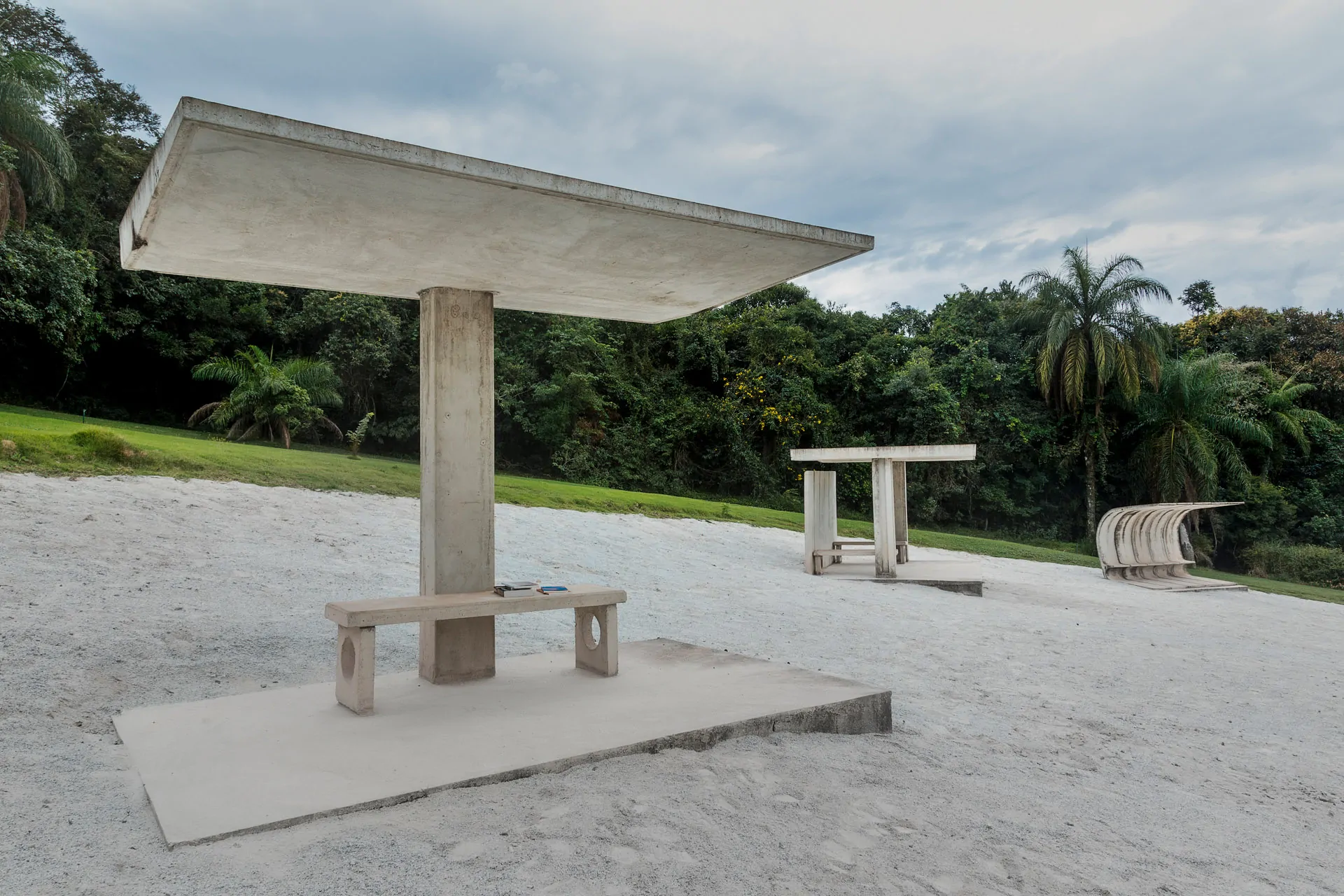 Contrary to many works of Instituto Inhotim that mingle with the landscape, Desert Park (2010) was idealized to be a deliberately dissonant element. It puts together a small collection of different typologies of bus shelters, in real size and made of concrete, locally prefabricated.
The artist takes appropriation of an important reference to modernist street furniture from the period ranging from 1940 to 1960. The surface of this sort of square is covered in white sand, creating an artificial, desert-like setting.
The work is a reference to J. G. Ballard's Burning World (1964), as well as to the White Sands Desert in New Mexico, USA. Such a nearly inhospitable environment proposed by the artist arouses some strangeness regarding the surrounding tropical landscape design.