Cosmococa/CC2 Onobject
1973
4 projectors, slides, cloth-covered foam pads, balls, cubes, cones, cloth-covered foam cylinders, soundtrack (Yoko Ono, telephone ringing), and audio equipment.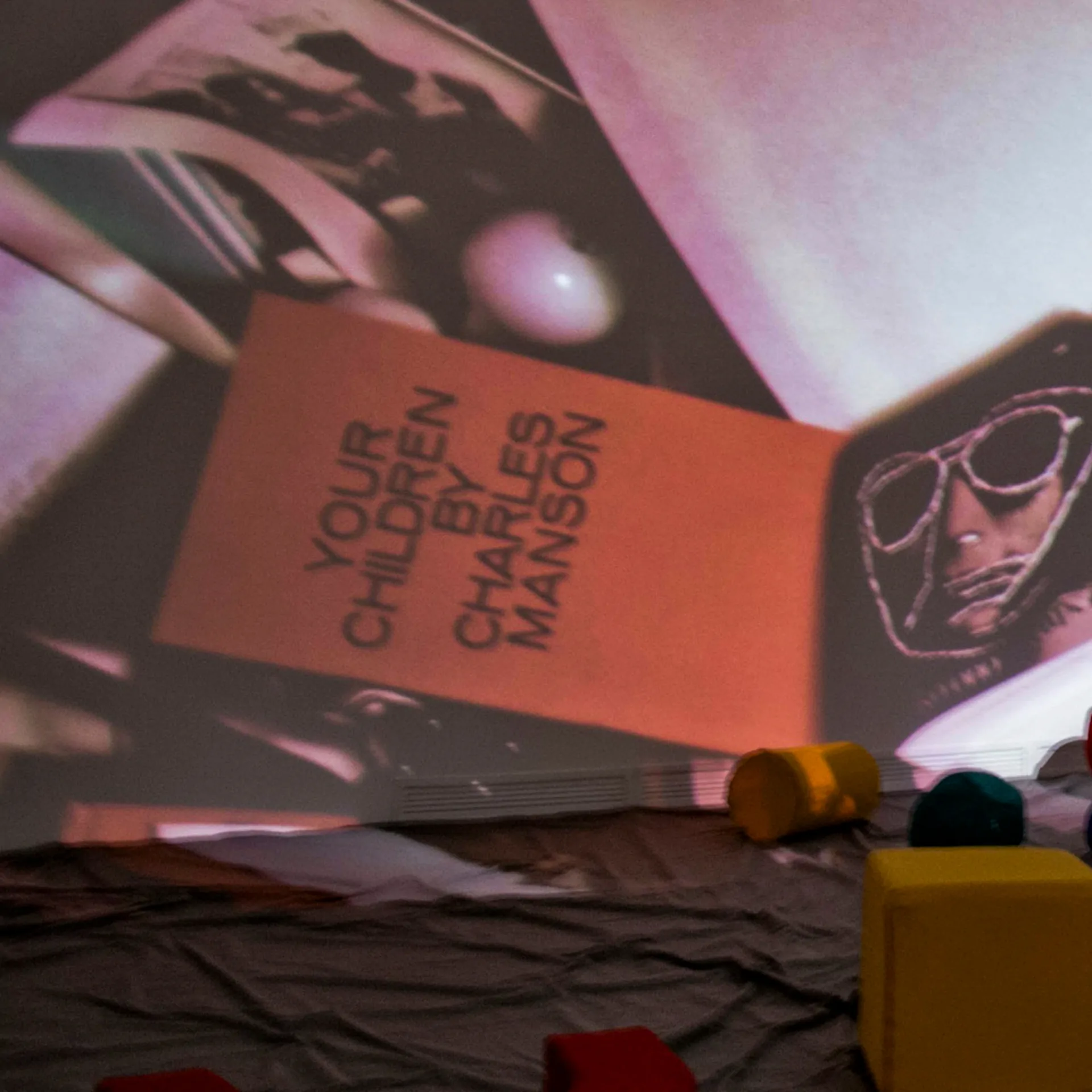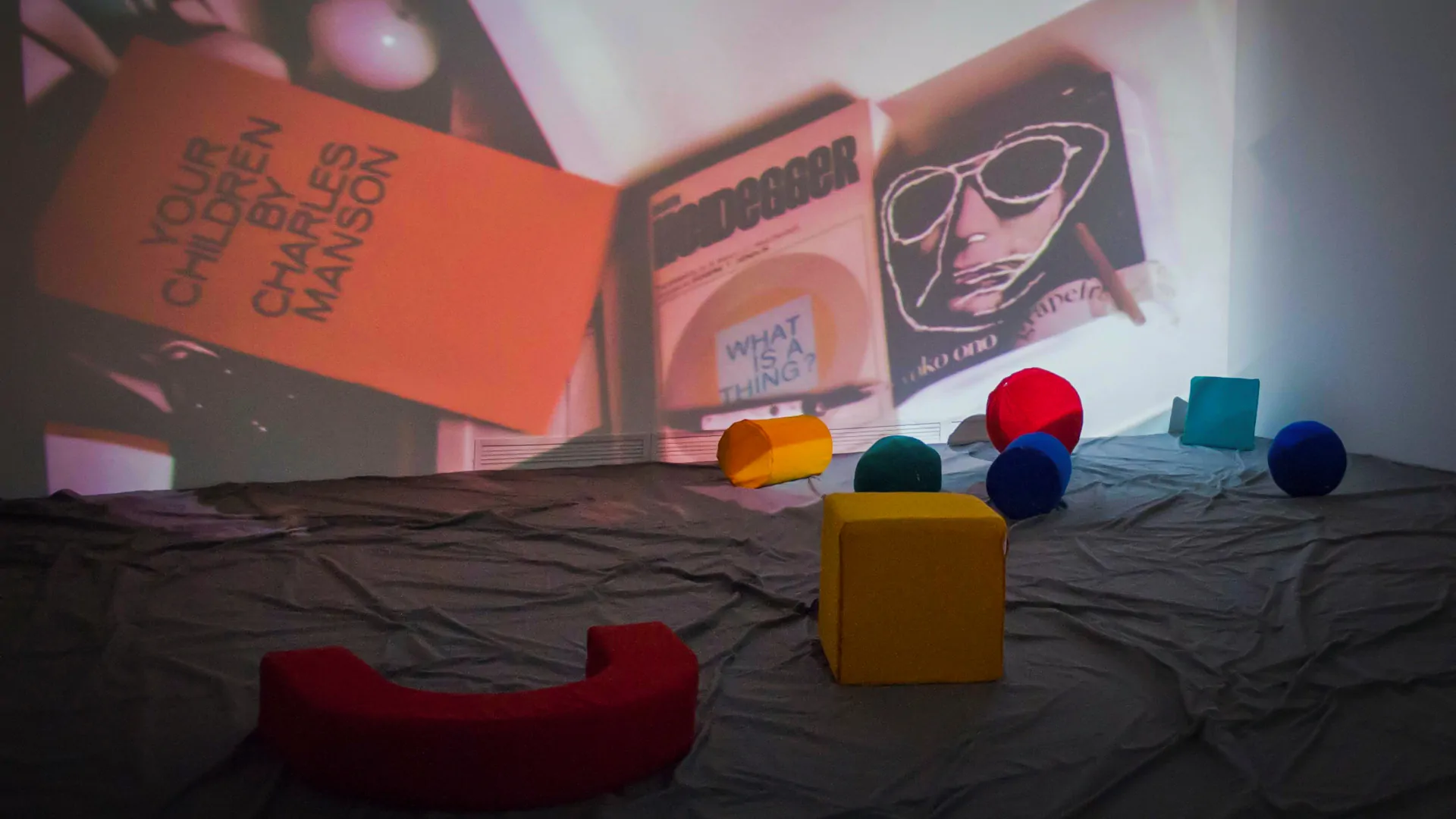 In the early 1970s, Hélio Oiticica collaborated with filmmaker Neville D'Almeida in the creation of a series of five pioneer installations (Quasi-Cinemas), known as BLOCO-EXPERIÊNCIAS in COSMOCOCAS – Programa in Progress. Coined by Neville, the title 'Cosmococa' derives from 'cocaine' – a psychoactive substance that alters the state of mind, here used as make-up on the covers of books, LPs, and magazines, known as 'mancoquilagens.' The term is a fusion of the name Manco Cápac (founder of the Inca empire, a culture that used coca leaves, the ones that currently serve as basis for the production of cocaine) and the Portuguese term for make-up. The works compose multisensory spaces where the spectator is invited to participate.
The term Onobject, in its turn, puts together artist Yoko Ono and object. The floor is covered by a thick mattress foam that destabilizes the visitor's body, inducing the audience to move. The space is occupied by geometric shapes in blue, red, and yellow, also made of foam and available for the audience to use freely. Among the images projected are the 'mancoquiladas' covers of the books Grapefruit: A Book of Instructions and Drawings (1964), by Yoko Ono; What is a Thing (1962), by the philosopher Martin Heidegger; and Your Children (1973), by Charles Manson – leader of the sect that frightened the USA in 1969. The soundtrack is composed by the sound of a phone ringing and songs from the album Fly (1971), also by Yoko Ono. A space favorable to fruition and relaxation, as an invitation to surrender to the experience: to jump, to dance, to have fun.