Mediated Themed Visits: 2021 Opening
Starting in August 28, Inhotim has new works on view, and our Educational team invites you for themed visits through works that are part of the 2021 Openings, and are centered around the research concept and axis that will guide Inhotim for the next two years: Specific Territory.
This special themed visit takes place on Aug 28, at 2 pm. It is limited to 15 visitors and will start at the Reception. The activity will also take place on Sep 4, 5, 11, 12, 18, 19, 25 and 26 at 2 pm, and is limited to 12 visitors. Learn more about our Mediated Visits and get your ticket for this Inhotim experience.
Visita mediadas temáticas: Inaugurações 2021
Saída da Recepção do Inhotim
28/08, com limite de 15 pessoas.
4, 5, 11, 12, 18, 19, 25 e 26/09, com limite de 12 pessoas
Guided visits
Mediated Themed Visits: 2021 Opening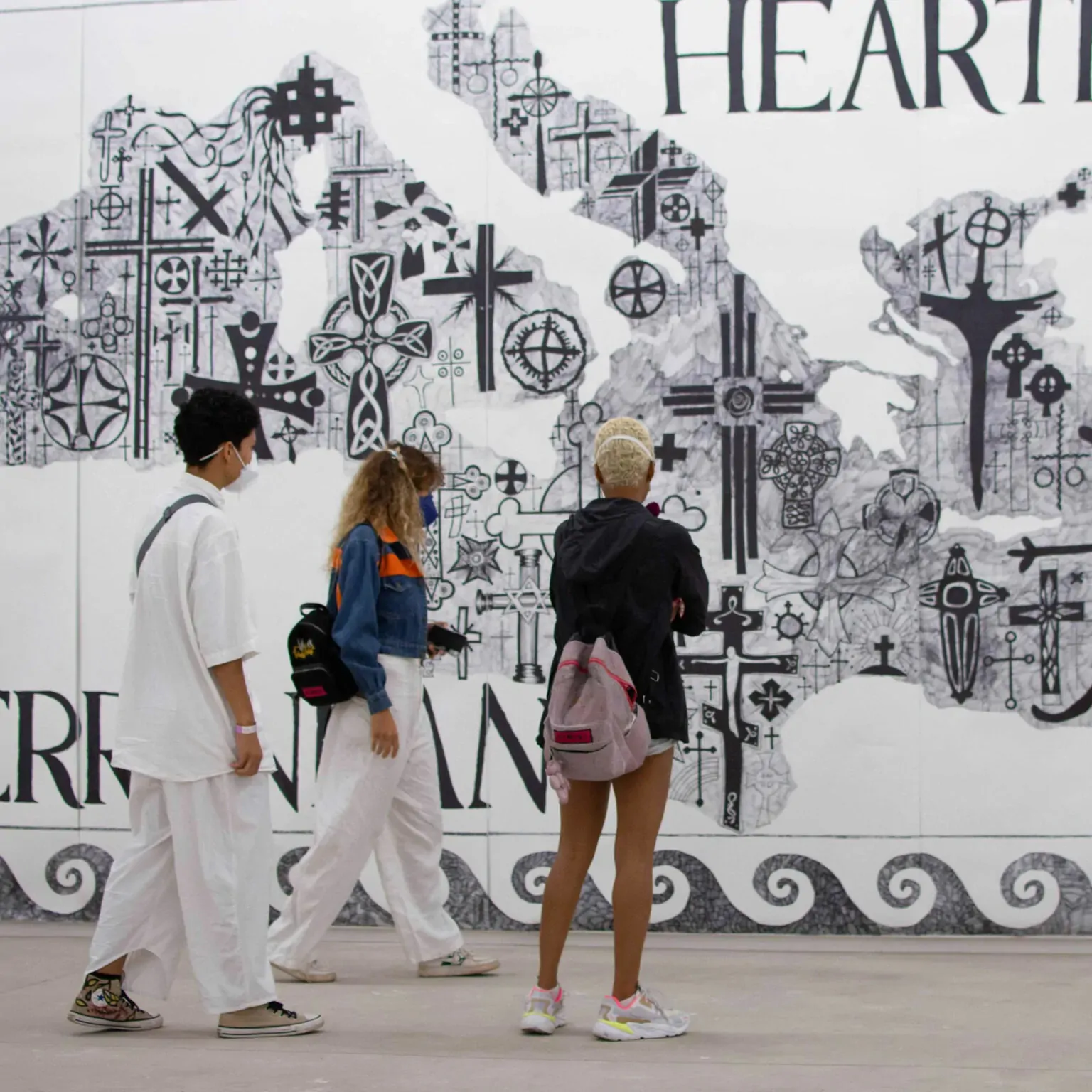 Conheça as novas obras em exposição na companhia do Educativo do Inhotim. Foto: Ana Luiza Albuquerque