Território Específico
Território Específico is the subject of research and the axis orienting the program of Instituto Inhotim for the 2021-2022 biennium.
Completing 15 years of existence, Inhotim asks itself: how does the relationship with the territory where it is situated—the surroundings of Brumadinho, the quilombola and rural communities of the region, as well as the relation with visitors coming from all over the world—mold the history, the present, and the projection of future of the institution?
Inspired by the work of Brazilian geographer Milton Santos, the research brings along the concept of 'territory' considering its different scales and boundaries. For him, the existence of a territory is given exclusively by the lives enlivening it and its social relationships.
Artists, researchers, scientists, and the audience are invited to think about the relation of institutions with their surroundings, the role played by art in the local and global territories, in addition to the potentialities of a museum and botanical garden for the future, faced with the issues we are currently confronting as a society.
What plants grow in this territory? How does the work of research and conservation of seeds and species can give hints to the sustainable future of an institution? How can the commissioning and construction of site-specific works raise also specific questions between art, architecture, and nature at Inhotim? Which relationships are established with the internal and external audience, as well as the community? Which territories unfold within and outside of Inhotim, whether physical or imaginary?
Território Específico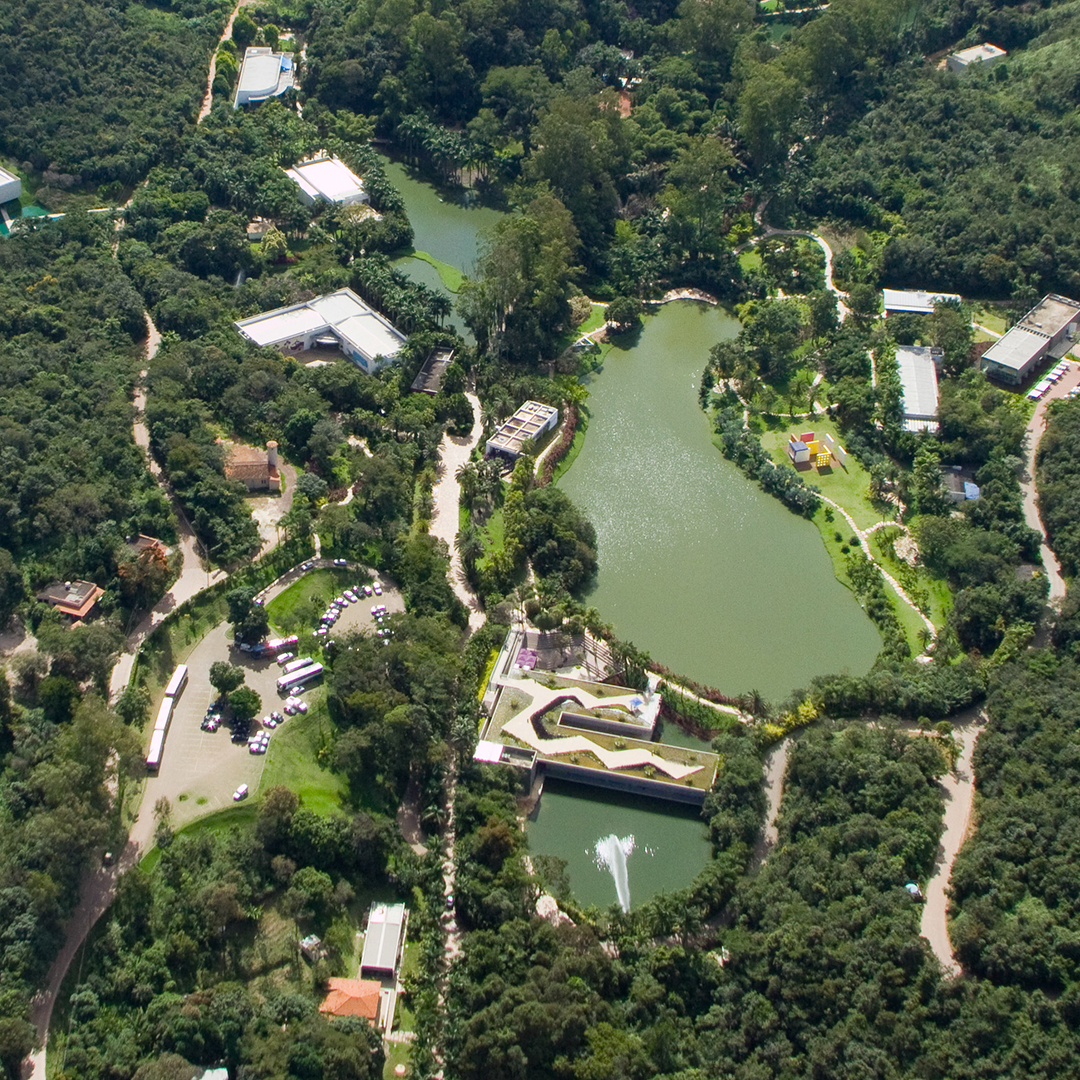 Celebrating its 15th anniversary in 2021, Inhotim poses the question: how does the relationship with this territory shape the history, the present and the projected future for the institution? Photo Marcelo Coelho