Mediação Minuto | Yayoi Kusama
In the month that celebrates the Brazilian Deaf community, Inhotim's Educators invite you to the next #BlueSeptember Mediation Minute. On September 22, our team of Educators takes over Inhotim's Instagram page to promote mediated discussion, with translation into Brazilian Sign Language, of Yayoi Kusama's work Narcissus Garden Inhotim (2009). Throughout the day, the mediators Jocimara Alves, Sônia Menezes and Selena Leal will answer to comments of our followers about the work and the artist.
The project is a way to expand and test new forms of mediation through social media, and to present Inhotim's artworks and gardens from the perspective of our educators.
Save the date and join us. To learn more about the work of the next Mediation Minute, click here and explore our collection.
Mediação Minuto #SetembroAzul | Narcissus Garden Inhotim (2009), de Yayoi Kusama
Instagram @inhotim
Guided visits
Mediação Minuto | Yayoi Kusama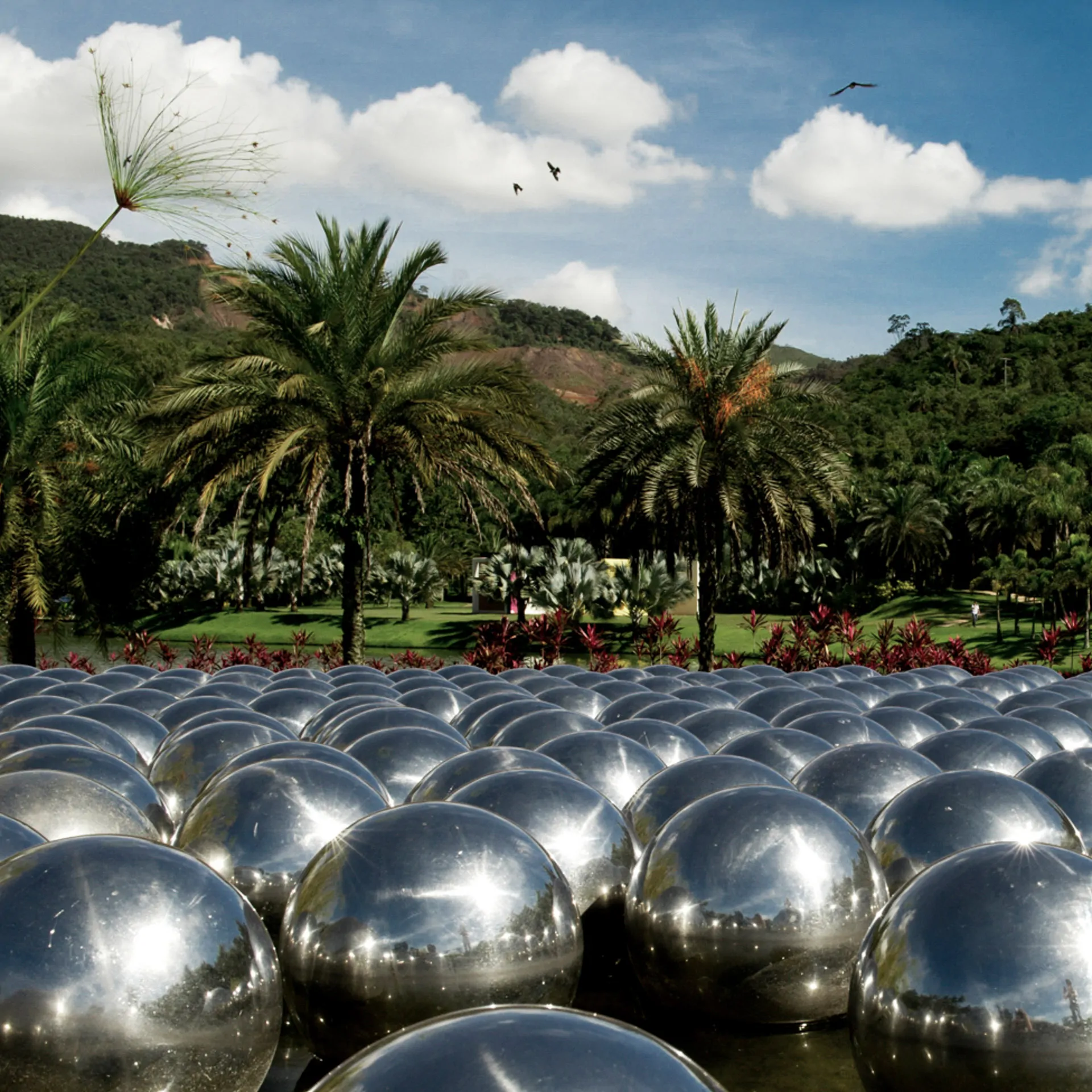 Yayoi Kusama, Narcissus Garden Inhotim, 2009, esferas de aço inoxidável, dimensões variáveis. Foto: Daniela Paolielo