Inhotim em Cena 2021
The encounter of big names of Brazilian music at Inhotim, immersed in art, nature, and architecture, now has a new format and a completely online program. In 2021, Inhotim em Cena presents exclusive performances of Arnaldo Antunes, Otto, Pedro Luís, Xenia França and Agnes Nunes in dialogue with different spaces of the museum.
In 2021, the cultural program of Instituto Inhotim seeks to expand the ways of bringing quality content to the audience during the social isolation period, as well as to share decentralized perspectives of territories of the Institute, by presenting three music performances in three different places of Inhotim, with its main curatorial cornerstones – art, architecture, and nature – as guiding lines.
As the premiere of this season of Inhotim em Cena, Arnaldo Antunes makes an unprecedented performance at Galeria Psicoativa Tunga. The author of 'Tereza' – one of the songs echoing in the gallery – comes together with the work of Tunga with a lot of music and poetry. 'This project was a gift for me during the lockdown. I have the feeling that I entered a sacred and profane temple at the same time, as it was proper to Tunga: this thing of inventing a symbology that is very touching for us. Being here also brings me a lot of memories of the artist, who had a very pleasant personality,' as Antunes tells.
All the concerts of Inhotim em Cena 2021 will be exhibited here at the Inhotim website and Youtube channel. Check the line-up and book in your schedule.
Inhotim em Cena
Inhotim em Cena 2021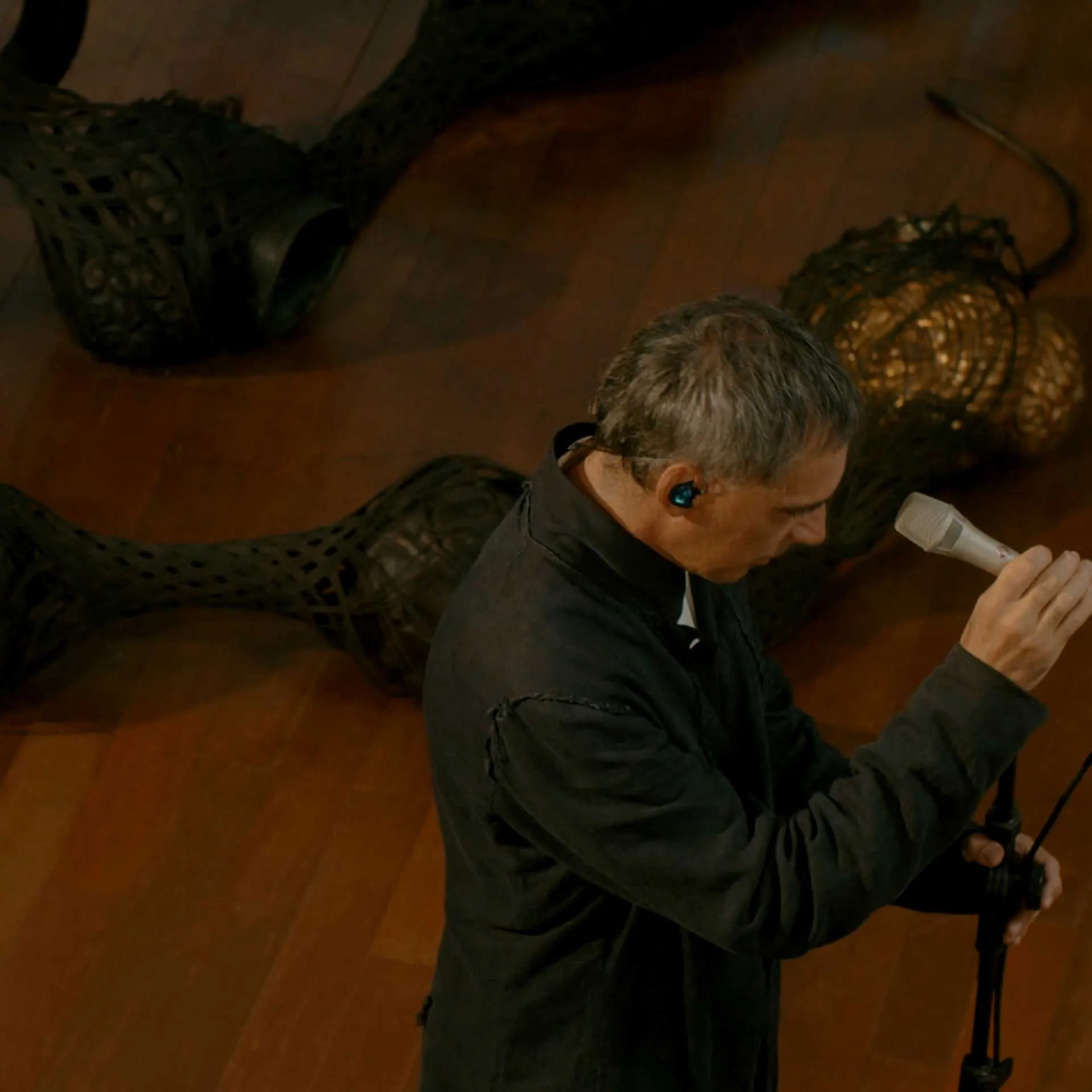 Arnaldo Antunes na Galeria Psicoativa Tunga abre a programação de 2021. Foto: Raval