August at Inhotim
In the month of August, Inhotim will be open from Wednesday to Sunday, and also on Monday 14, and Tuesday 15, municipal holiday of Nossa Senhora da Boa Viagem in Belo Horizonte. Take advantage of your visit to the Institute to visit Quilombo: vida, problemas e aspirações do negro.
The show, on display at the Lago Gallery through August 20, features works by 30 Brazilian artists and collectives that dialogue with issues of representation and identity of the black figure in Brazilian society over the last few decades. The exhibition is part of the Program Abdias Nascimento e o Museu de Arte Negra, which has guided the temporary exhibitions at Inhotim since 2021.
It's also time to visit the recently opened Inhotim gallery dedicated to one of the most prominent contemporary artists. The Yayoi Kusama Gallery fosters two immersive works by Kusama: I'm Here, But Nothing (2000) and Aftermath of Obliteration of Eternity (2009). The installations have specific visitation rules. Learn more before visiting the gallery.
On August 4, 5 and 6, Inhotim holds another edition of MECA Inhotim, full of musical attractions, chats, lectures and workshops. See the full schedule.
Educational Program
Throughout the month, Educativo Inhotim also invites visitors to participate in themed activities that dialogue with the collection, presenting a comprehensive view of the history and collections of Inhotim. The Panoramic Visit takes place daily.
Yoga teacher and occupational therapist Érica Candian leads the Themed Visit Well-Being Inhotim, on August 6. Photography and image are themes of the visits Photography on the Paths of Inhotim and Imagetic Record, that take place, respectively, on August 5 and 6, and 12, 13 and 19.
The relationship between art and major historical events will be approached in the Themed Visit Contemporary Reflections – Post-war art in the face of the holocaust of denialism, on August 20, 26 and 27.
Plan your visit to Inhotim in August: learn beforehand everything you need to know to come to the Institute and enjoy the cultural and educational programs that await you here!
Monthly Schedule
August at Inhotim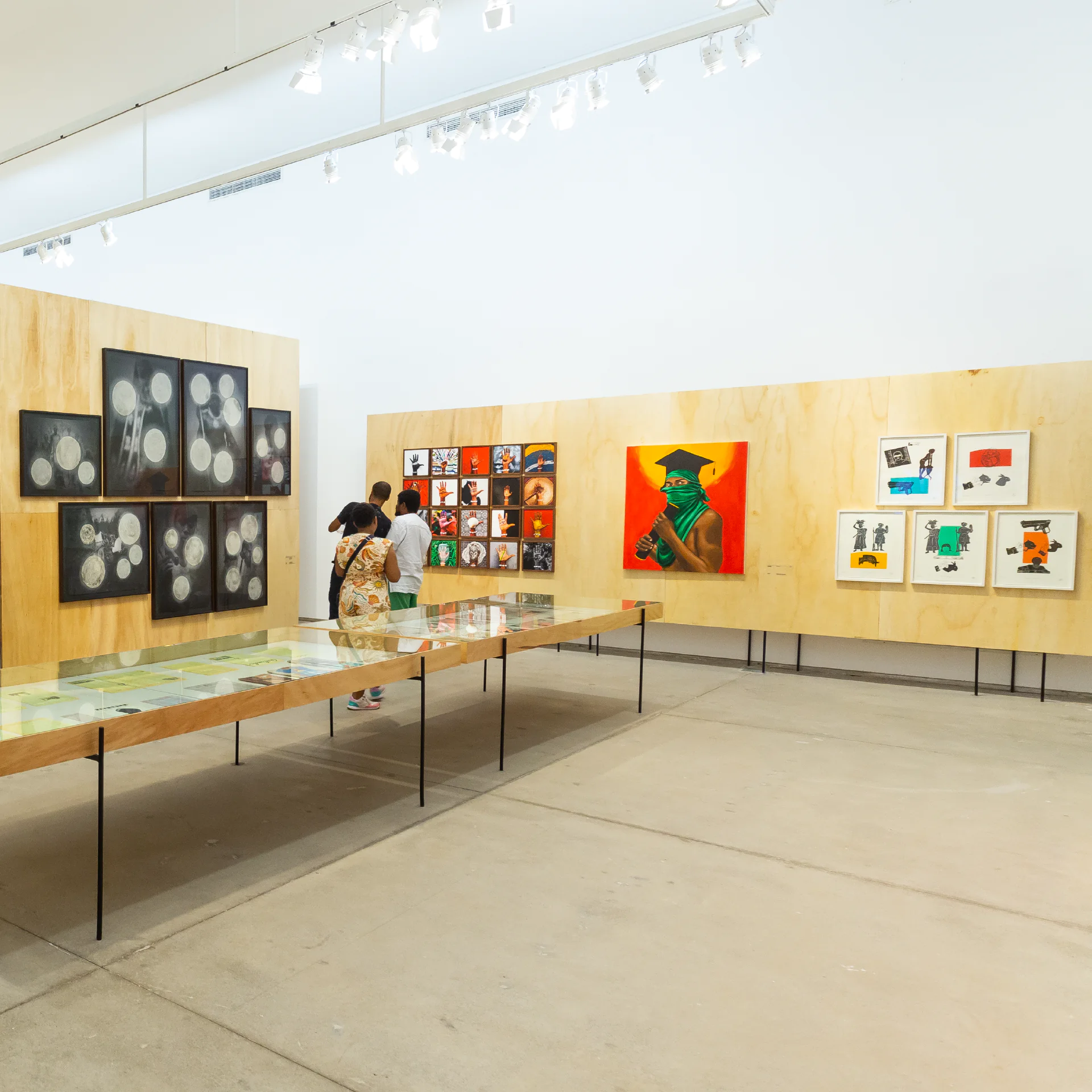 Quilombo: vida, problemas e aspirações do negro pode ser visitada na Galeria Lago até 20 de agosto. Foto: Denise dos Santos
Agosto no Inhotim
Eventos culturais, atividades educativas te esperam no Inhotim