Themed Visit: Contemporary Reflections – Post-war art in the face of the holocaust of denialism
Art is not isolated from contemporary issues faced by society, and even with a certain freedom and autonomy, the artistic field can also be a field of dispute that involves historical, political and memory senses.
Drawing on this issue, Educativo Inhotim proposes a reflection on how what happens around us impacts art, and a way of being in the world.
How do major events affect the production of the sensible? How do artists organize themselves in the face of threats against life and basic rights? Discussions will be permeated by these questions and related to Inhotim's galleries and works, drawing an intersection between art, politics and memory.
The activity will take place on August 20, 26 and 27, and those interested in participating must register by 2:00 pm at the Reception.
Guided visits
Themed Visit: Contemporary Reflections – Post-war art in the face of the holocaust of denialism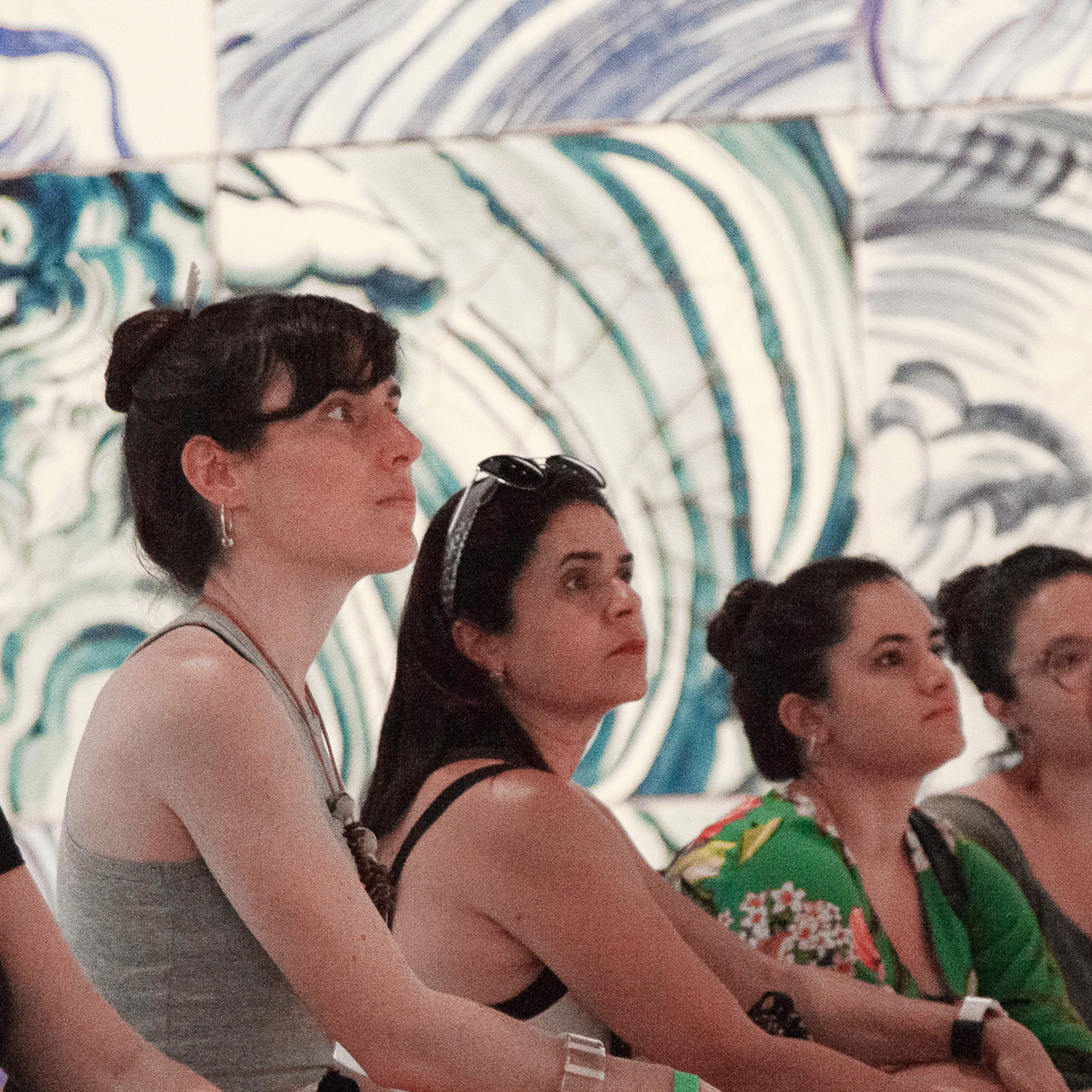 Themed Visit invites the public to think about how major events affect artistic production, drawing from Inhotim's galleries and artworks. Photo: Brendon Campos
Themed Visit: Contemporary Reflections – Post-war art in the face of the holocaust of denialism
August 20, 26 and 27
2:00 pm
Visit leaves from the Reception