Valeska Soares
2009
Mirrored wooden pavilion, video transferred to DVD, soundtrack with the song The Look of Love, 5', variable dimensions.
See on the map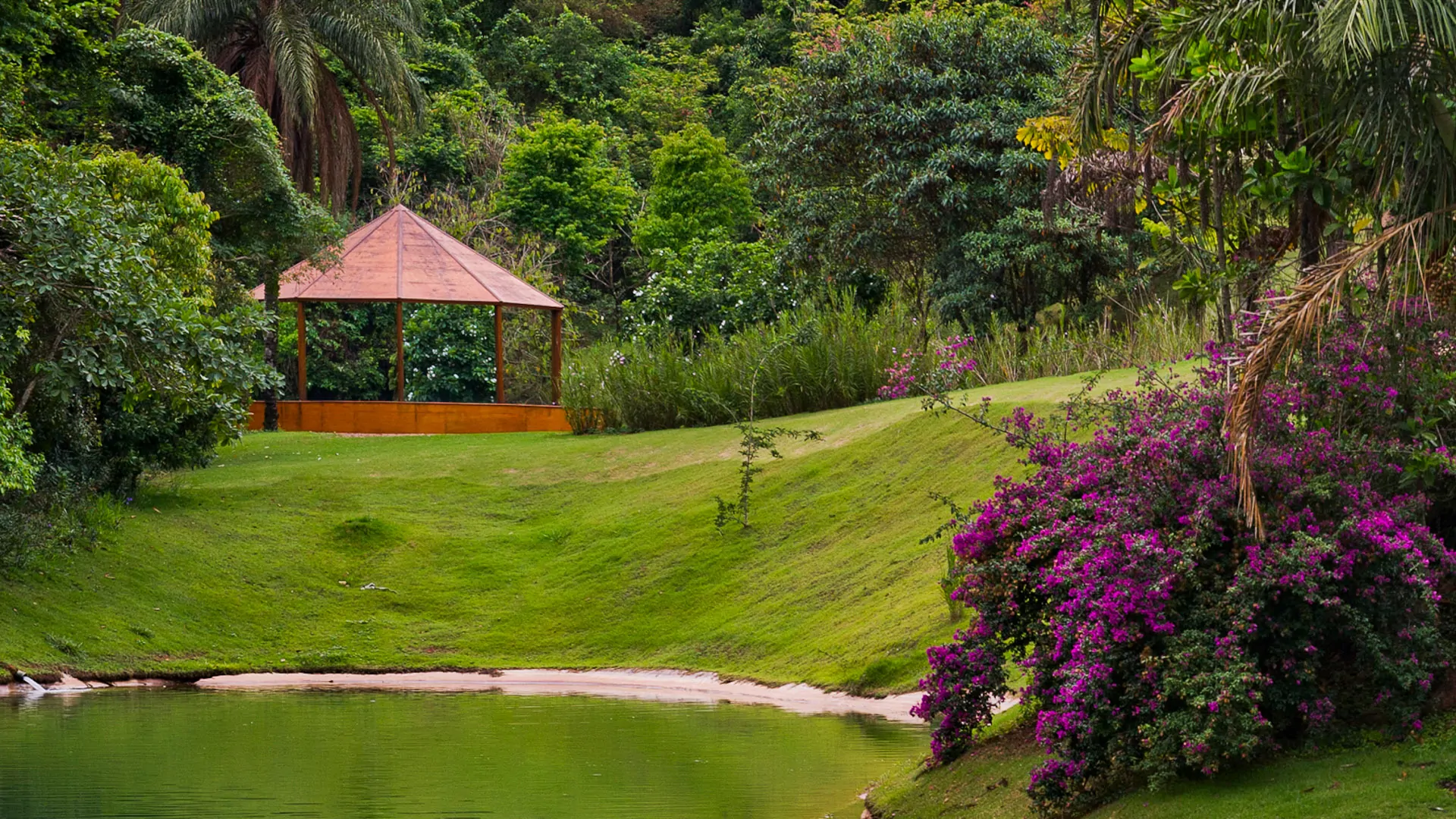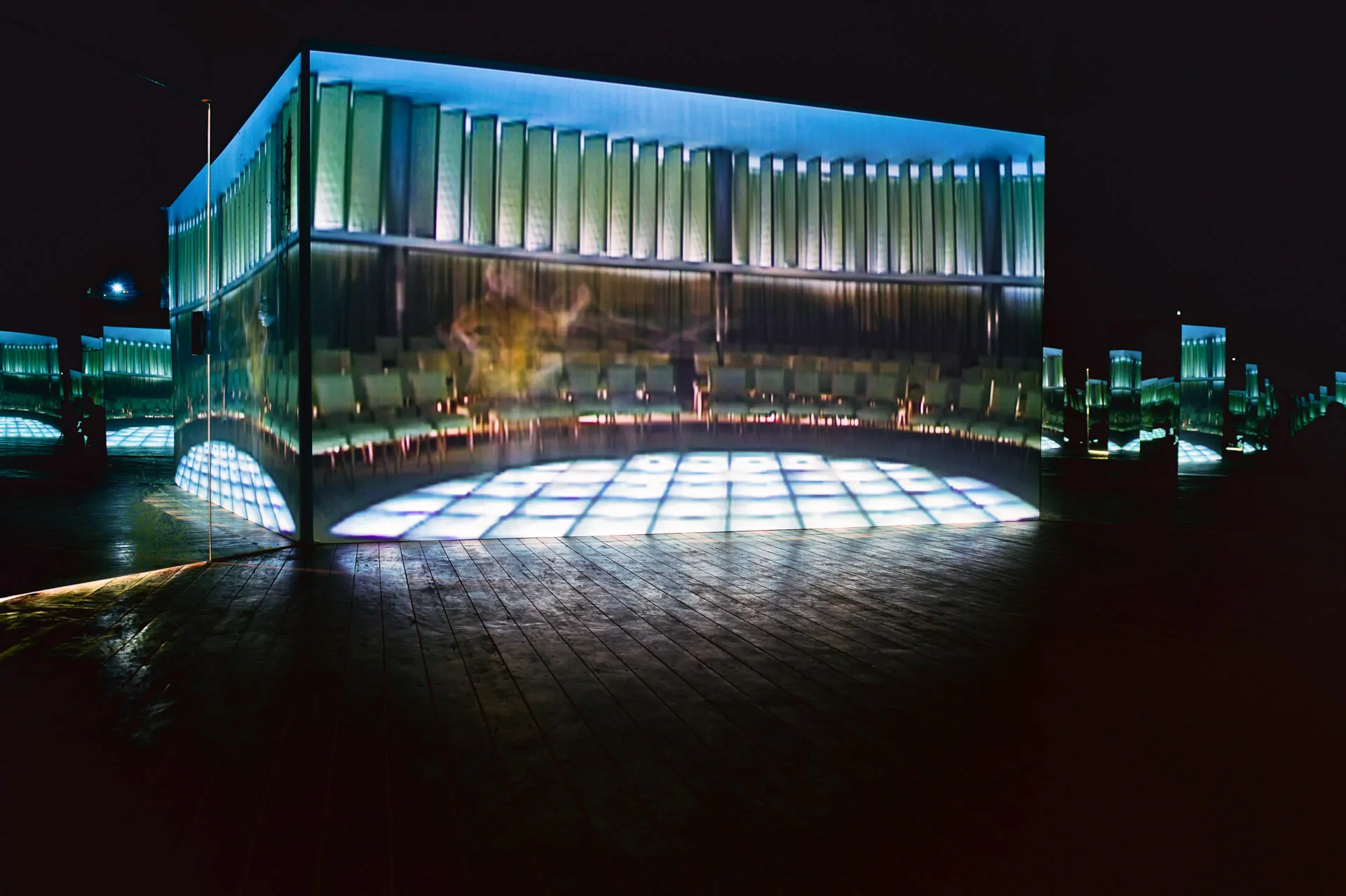 Inaugurated in 2009, Folly (2005-2009) was first presented in the 51st Venice Biennale (2005). From the outside, the visitor beholds a structure recalling a bandstand, with mirrored walls reflecting the surrounding foliage. The landscape design – developed in collaboration by the artist Valeska Soares and the Botanical Garden staff of Instituto Inhotim – distinguishes itself from the rest of the park as it leads visitors to the installation through a flower-lined path.
Inside, the walls are equally covered by mirrors and serve as support for the screening of Tonight (2002), a video portraying people dancing in the early Cassino da Pampulha, current Museu de Arte da Pampulha (Belo Horizonte), to the song The Look of Love (1967), by Burt Bacharach. The circular space highlights the movements of dancers and allows the audience to perceive itself as part of the scene.