Matthew Barney
2009
Geodetic domes in steel and glass, forestry tractor, polyethylene sculpture, variable dimensions.
See on the map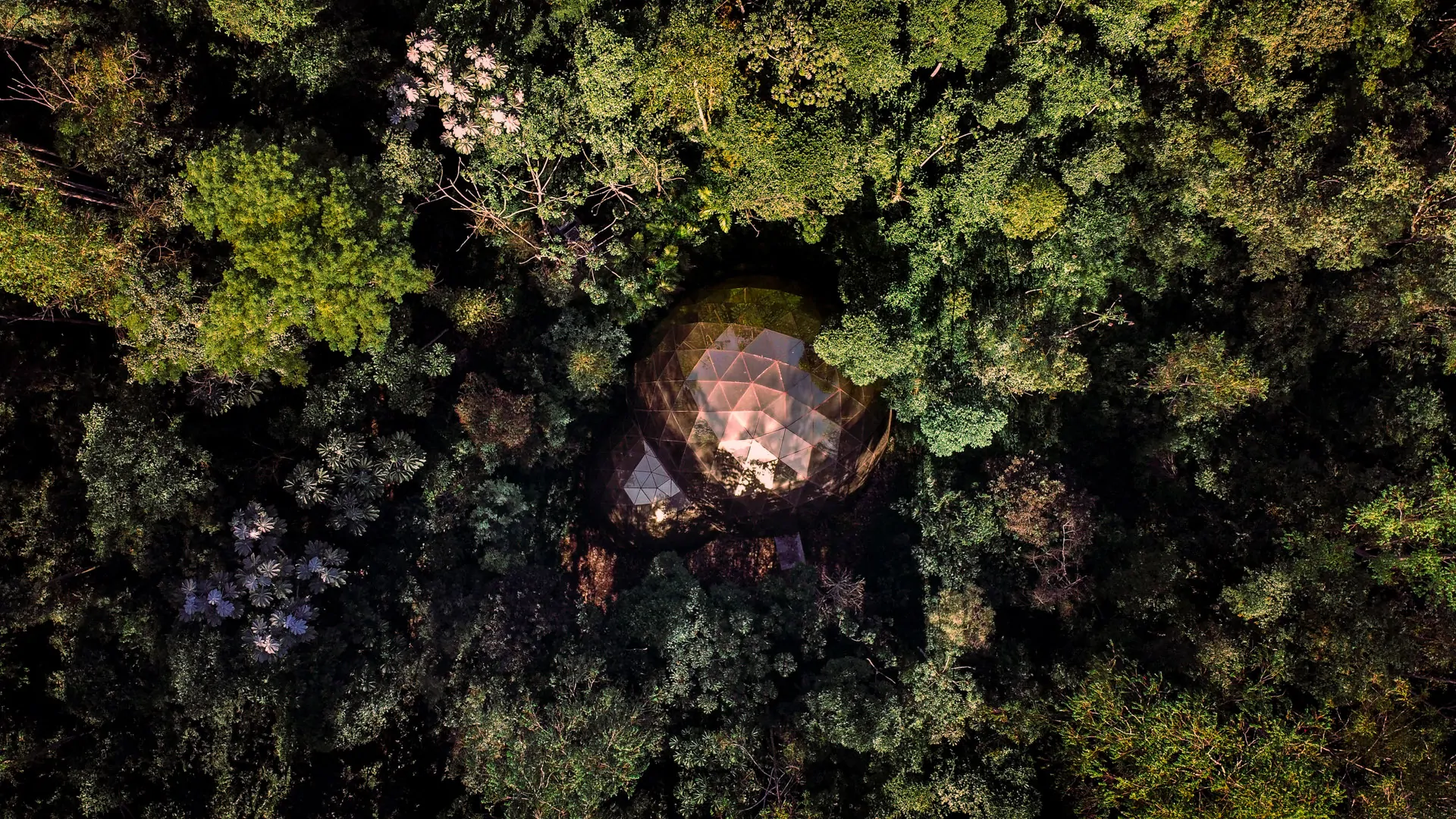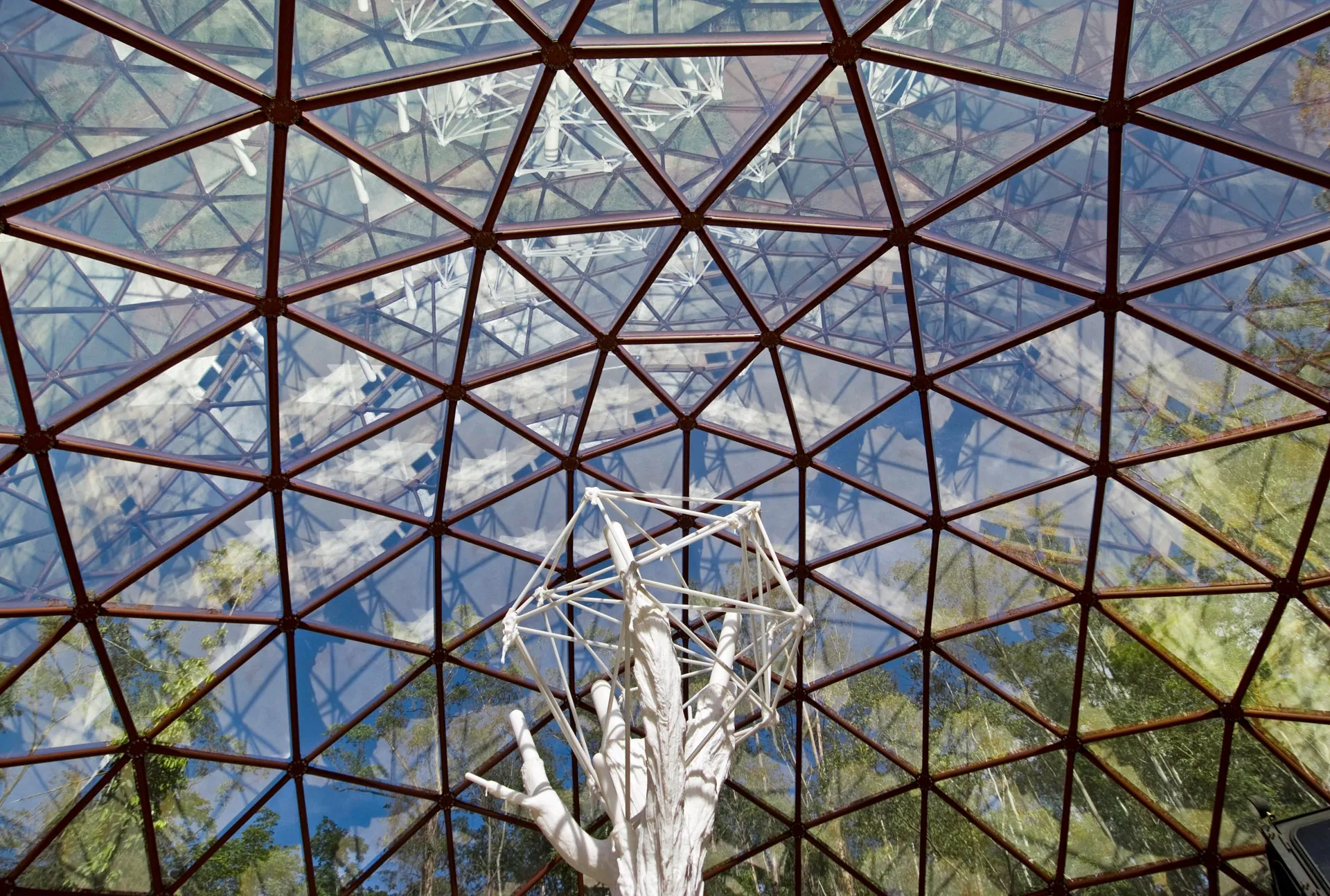 Inaugurated in 2009, the gallery is home to the work De Lama Lâmina (2009), the final unfolding of the project undertaken by Matthew Barney in partnership with musician Arto Lindsay during carnival in Salvador, back in 2004. Made especially for Instituto Inhotim, the installation reaffirms his interest in mythological narratives, finding a fertile ground in the Afro-Brazilian syncretism to explore the dialectical nature of things.
Inside the geodesic dome made of glass and steel, placed in the woods far from the core of the park, lays a tractor supporting a tree, previously used for the performance in Bahia. The work substantiates the environmental concerns of Barney and a possible interpretation of it connected with the field of ecology.