Marilá Dardot
2011
Eartherware plant pots in the shape of letters, soil, seeds, gardening tools, variable dimensions.
See on the map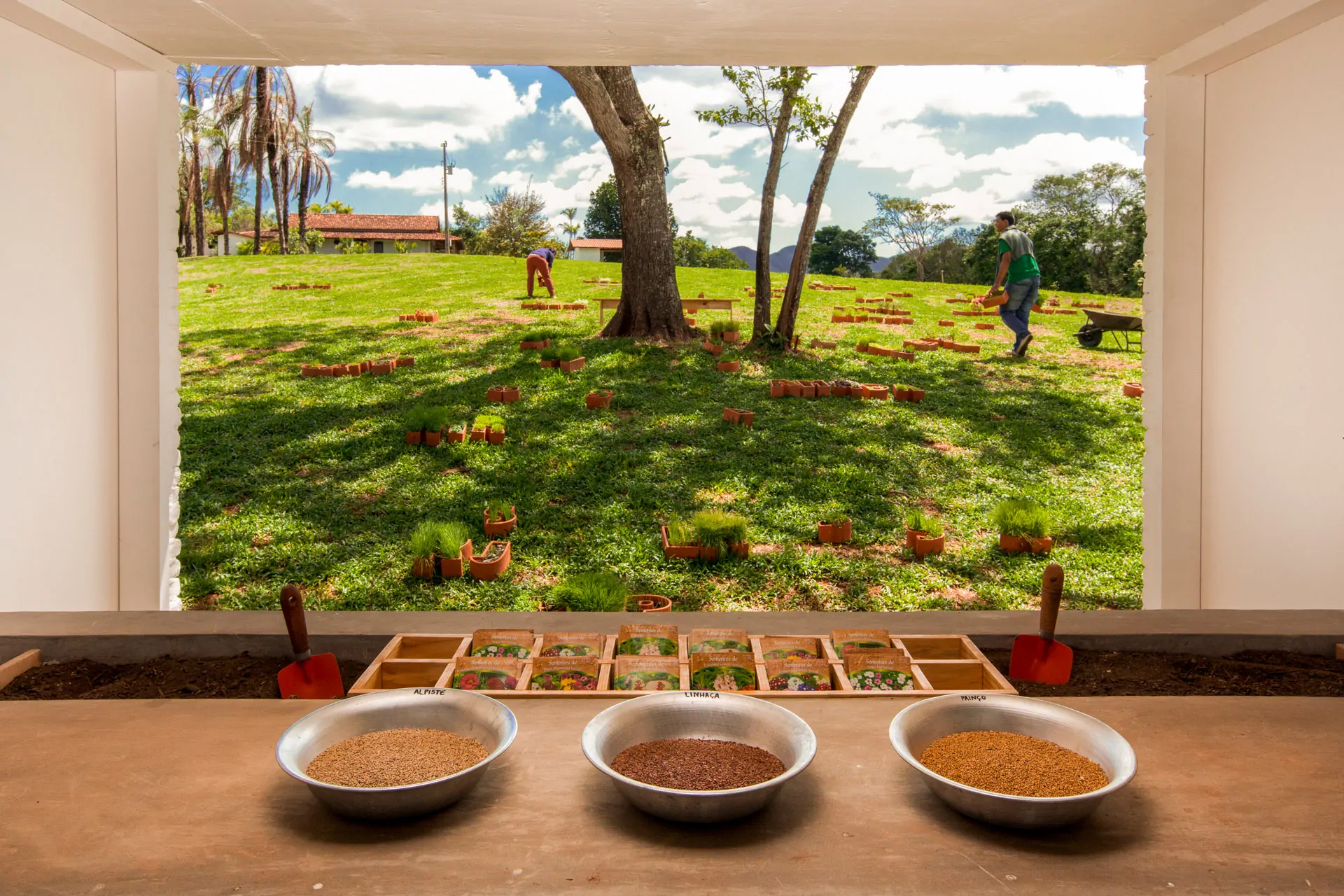 Conceived by Play Arquitetura to shelter A origem da obra de arte [The origin of the artwork] (2002), by Marilá Dardot, the gallery was inaugurated in 2011. The installation that was part of the artist's first solo exhibition at Museu de Arte da Pampulha (Belo Horizonte), reflects her interest in language as it invites the beholder to compose words and sentences with letter-shaped ceramic pots. The architecture of the gallery finds its point of departure in the design of the early brickyard operating in the surroundings of Instituto Inhotim.
Devoid of walls, windows, or doors, the place is a plantation workshop open to the landscape, where the visitor can find gardening tools, earth, and seeds. The 1,500 initial letter-pots were produced at Inhotim by women of local communities.