Doris Salcedo
2008
Plasterboard and steel, variabe dimensions.
See on the map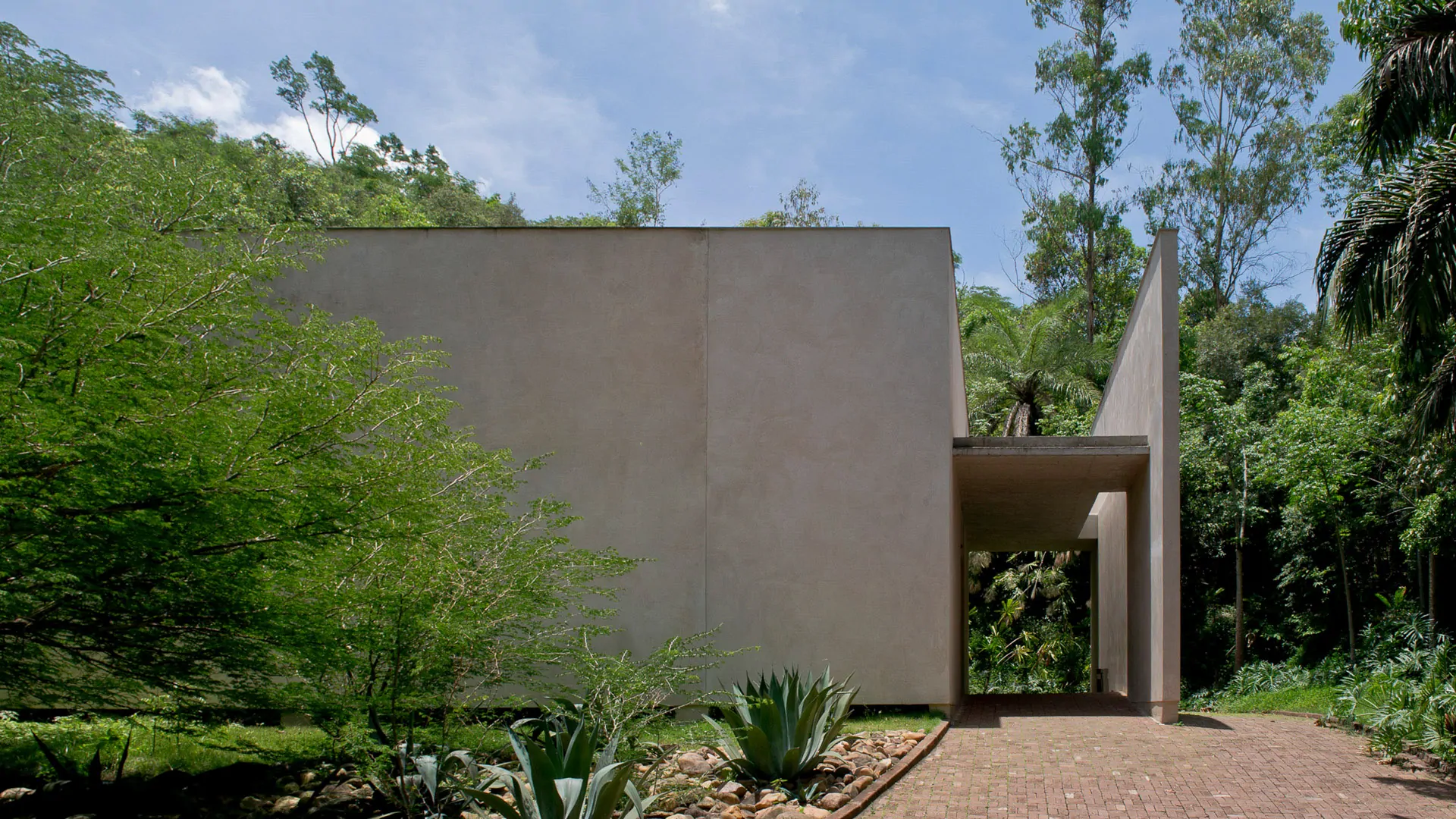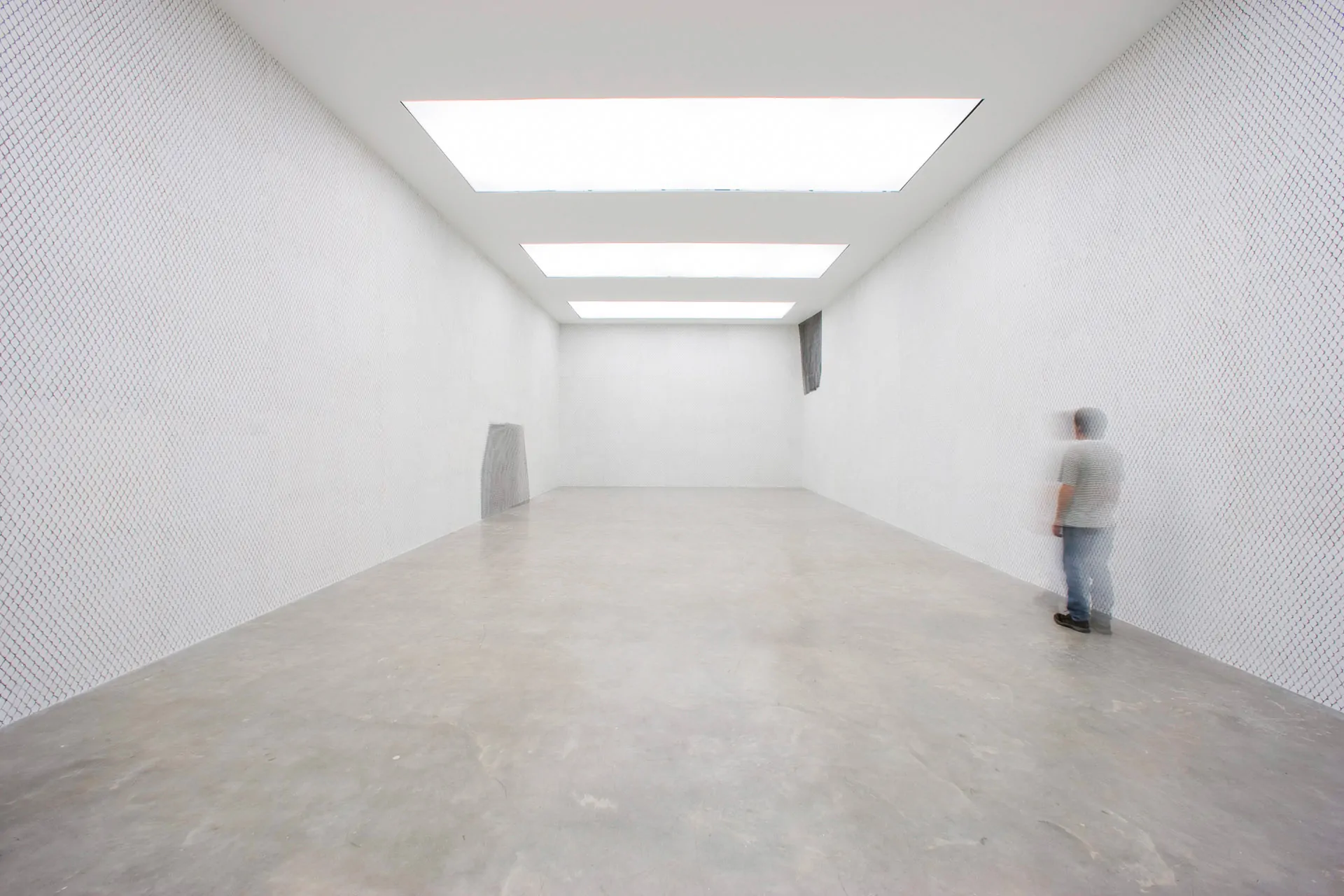 Inaugurated in 2008, the gallery design is signed by Arquitetos Associados and was conceived in dialogue with Doris Salcedo's work Neither (2004). The space has the exact same dimensions as the room where it was first exhibited at the White Cube gallery in London, back in 2004. In her career, the artist handles power structures and how they interfere in the life of people.
Here, the discussion takes place as an intervention in the space, having as historical reference the architecture of concentration camps. We observe a major white, windowless room, apparently neutral, with walls fully penetrated by gratings, thus exposing the tension between inside and outside space, safety and imprisonment.