Cosmococa/CC1 Trashiscapes
1973
2 projectors, slides, mattresses, nail files, soundtrack (Dominguinhos and Luiz Gonzaga, Pífanos de Caruaru, Stockhausen, Jimi Hendrix, street noises) and audio equipment.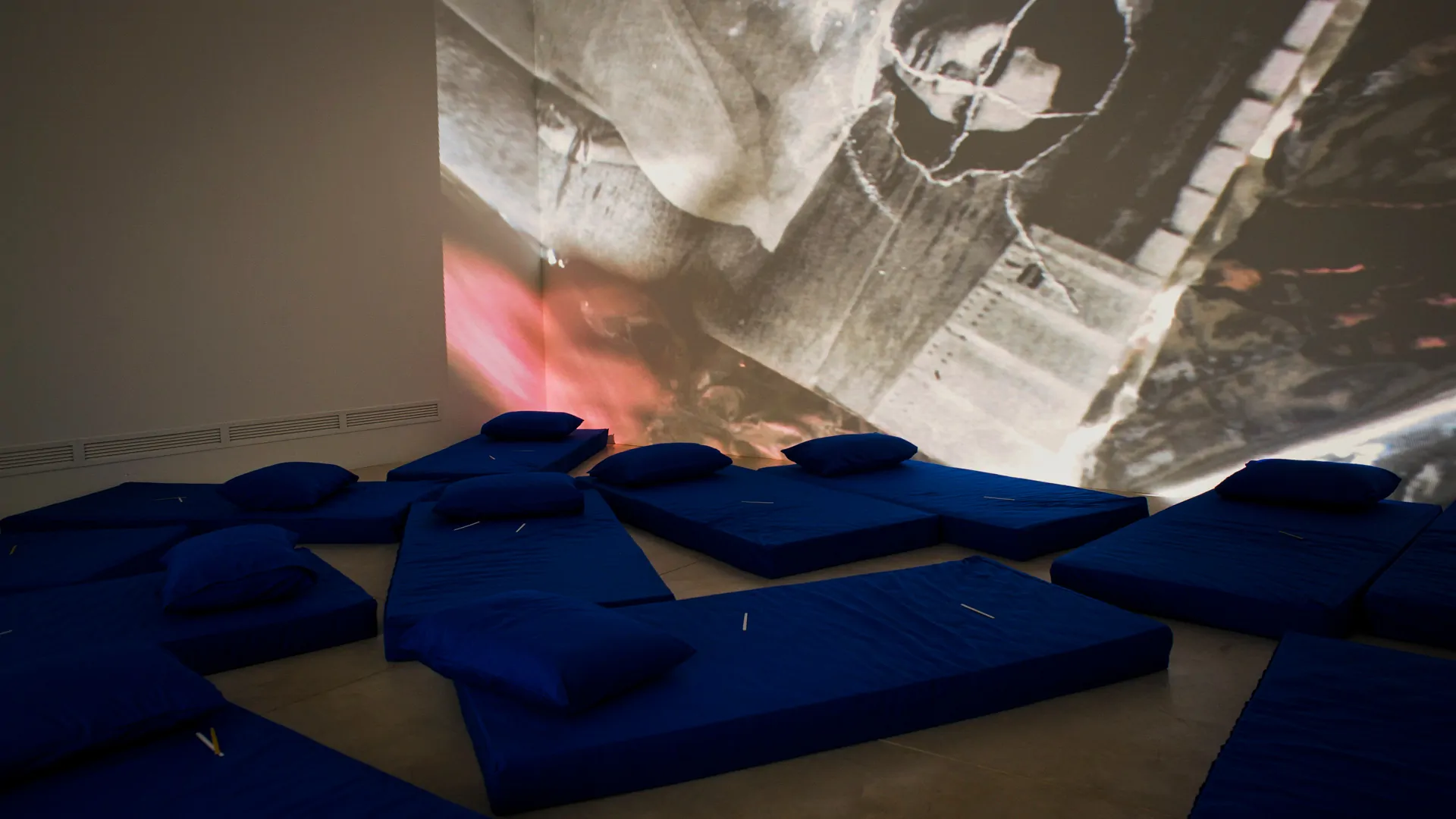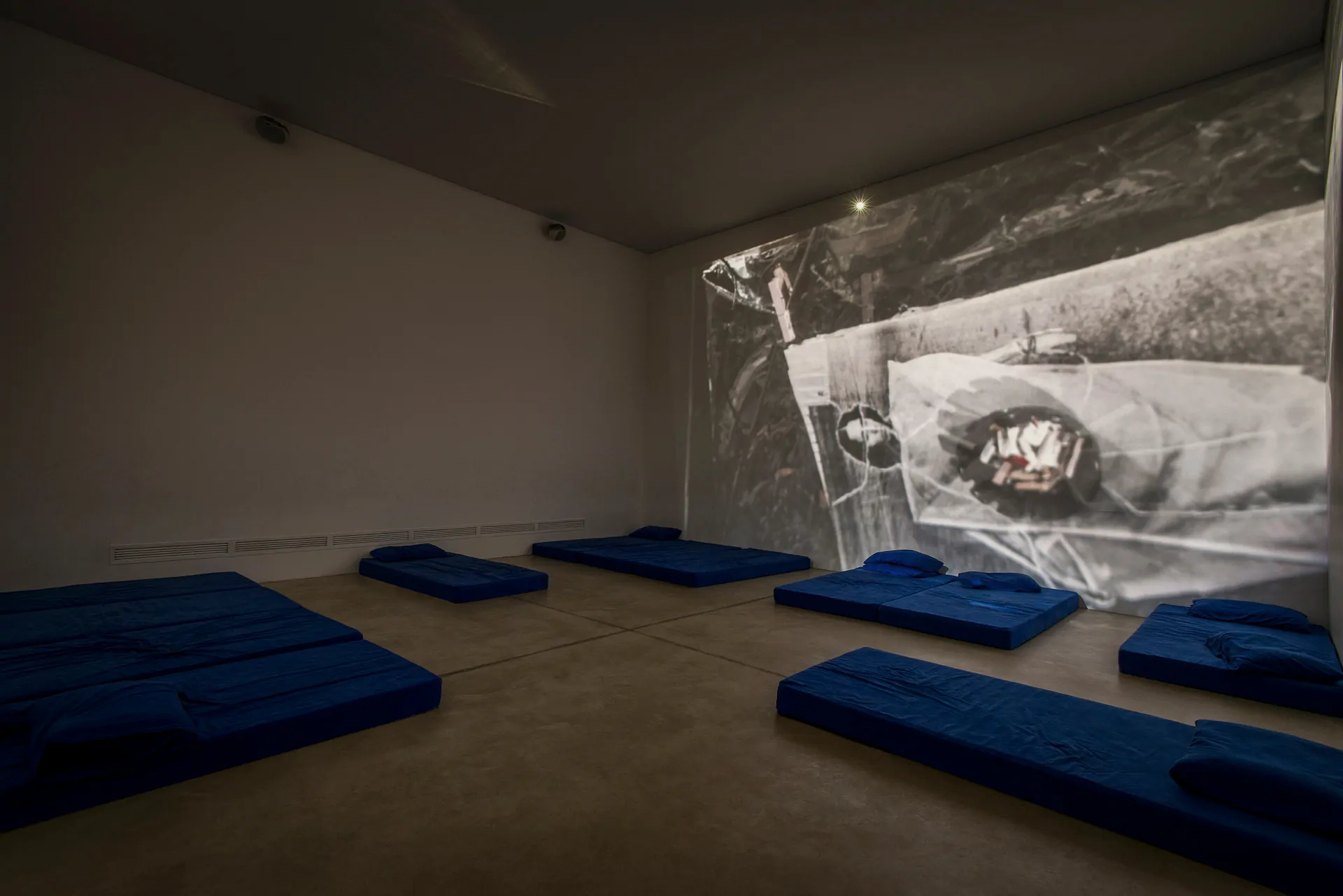 In the early 1970s, Hélio Oiticica collaborated with filmmaker Neville D'Almeida in the creation of a series of five pioneer installations (Quasi-Cinemas), known as BLOCO-EXPERIÊNCIAS in COSMOCOCAS – Programa in Progress. Coined by Neville, the title 'Cosmococa' derives from 'cocaine' – a psychoactive substance that alters the state of mind, here used as make-up on the covers of books, LPs, and magazines, known as 'mancoquilagens.'
The term is a fusion of the name Manco Cápac (founder of the Inca empire, a culture that used coca leaves, the ones that currently serve as basis for the production of cocaine) and the Portuguese term for make-up. The works compose multisensory spaces where the spectator is invited to participate.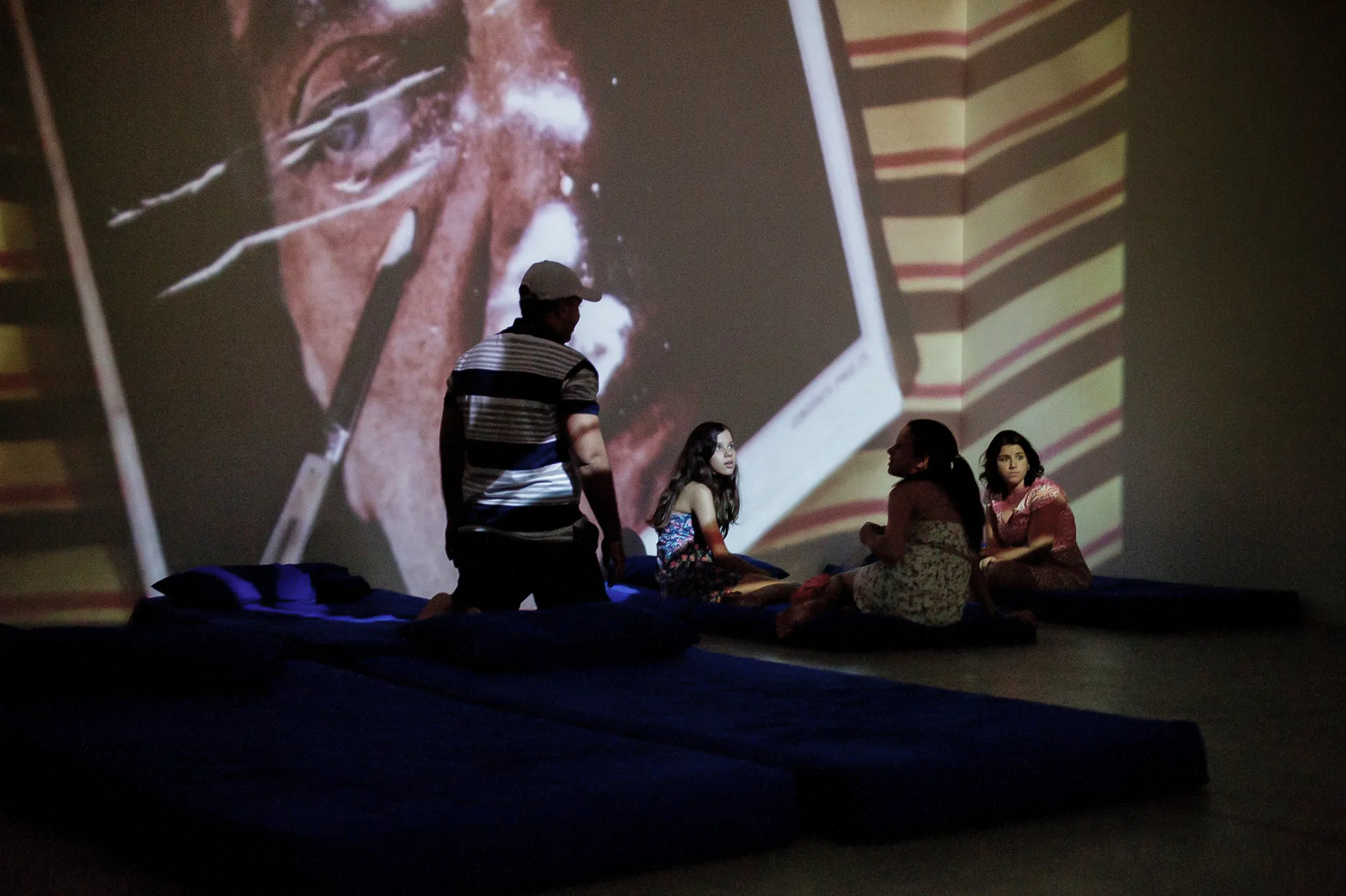 The title CC1 Trashiscapes (1973) puts together two terms: trash and landscapes. In this work, the artists use powdered cocaine on the covers of LPs and newspapers as a starting point to create masks. Like in the image of filmmaker Luis Buñuel published in The New York Times, with a razor next to the eye in a reference to his movie 'An Andalusian Dog' (1929). Other 'mancoquilações' appear in the projections, like the cover of the album by Frank Zappa & Mothers of Invention. Here, members of the audience are given a nail file and invited to lay on the mattresses and enter into a state of rest, where problems are forgotten. In addition to containing urban sounds recorded in the Second Avenue in New York, the soundscape also brings songs by Jimi Hendrix and traditional music from Pernambuco: Luiz Gonzaga, Dominguinhos, and Pífanos de Caruaru.