Well-being Inhotim
Starting in February 2023, Educativo Inhotim invites you to debates and reflections on health and well-being involving the artistic and botanical collections of the Institute, through the Well-Being Themed Visit at Inhotim.
The guided visit is part of the free Wednesday program at Inhotim, which always takes place on the first Wednesday of each month. The visits start at 2 pm. To participate, please register at the Reception from 1:40 pm; the activity is limited to 25 visitors.
About the visit
Whether for a walk in nature, contemplating botanical species or an artwork, Inhotim can be a space of healing and transformation for all the people who visit it.
In the Well-being at Inhotim mediated visit, Educativo Inhotim invites the public to debate and reflect on health and well-being, taking the Institute's botanical and artistic collections as a starting point. The physical and mental health effects of art and nature can not only be discussed, but also felt during the visit.
As with all educational activities, children must be accompanied by an adult.
The Well-Being at Inhotim visit program is sponsored by Drogaria Araujo, through the Federal Law for Culture Incentive.
Guided visits
Well-being Inhotim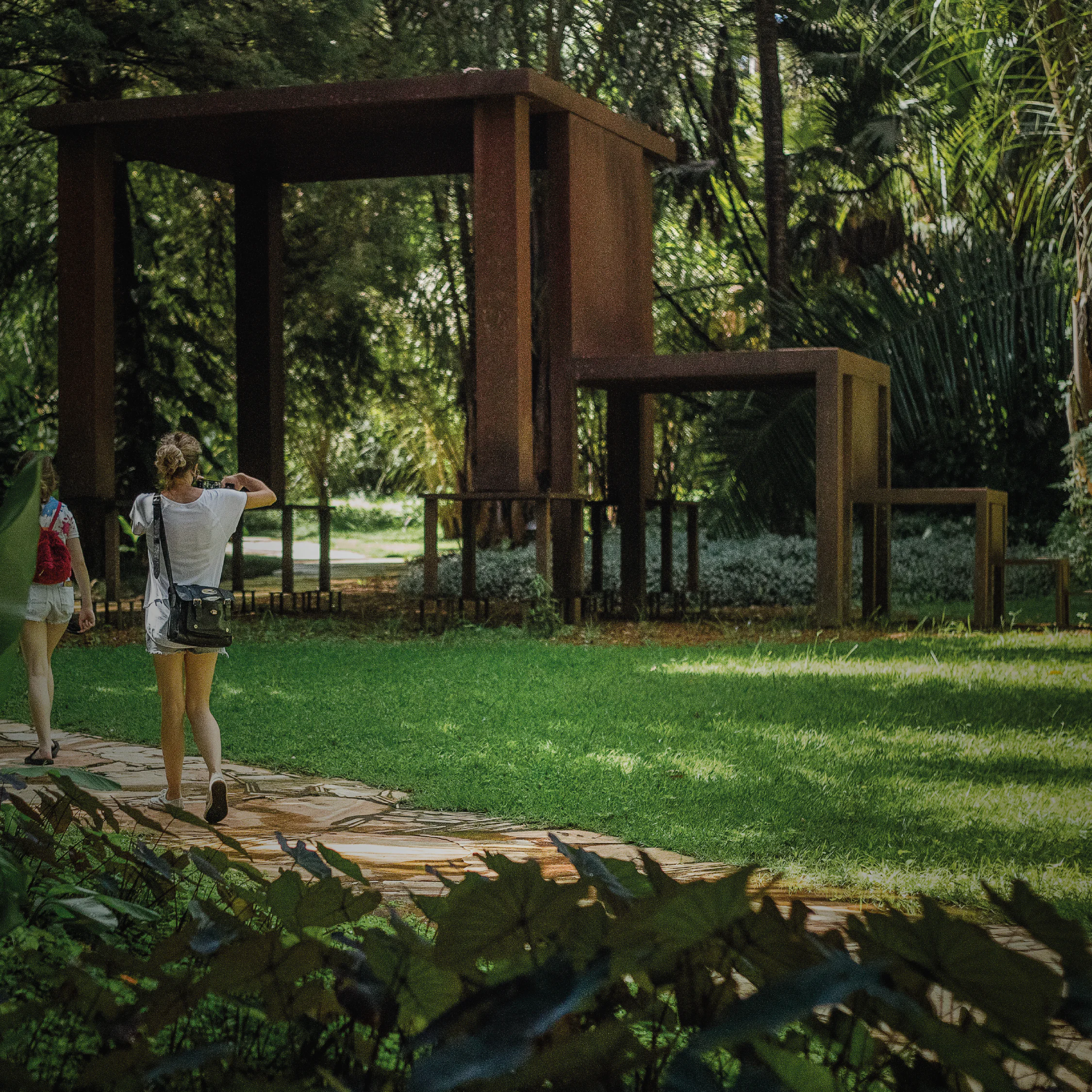 The external work Inmensa (1982–2002), by Cildo Meireles, in Inhotim's Jardim Pictórico. Photo by João Marcos Rosa.