Themed visit PublicAção
To offer a better understanding of the sociocultural context and the trajectory of artists, documentary collections are an important part of an exhibition. Newspapers, books and magazines have the role of communicating, clarifying and being resistance, especially when their specific themes address groups made invisible by the hegemonic media.
Sparking reflections on the role of information, dissemination and diffusion, Educativo Inhotim invites visitors to create a Themed Newspaper that has as its starting point the artistic and documentary collections on display at the Lago, Fonte and Mata Galleries.
The visit takes place on June 3, 4, 8, 10 and 11 and is open to people of all ages. Just register in advance at the Reception. This activity is limited to 25 participants.
Guided visits
Themed visit PublicAção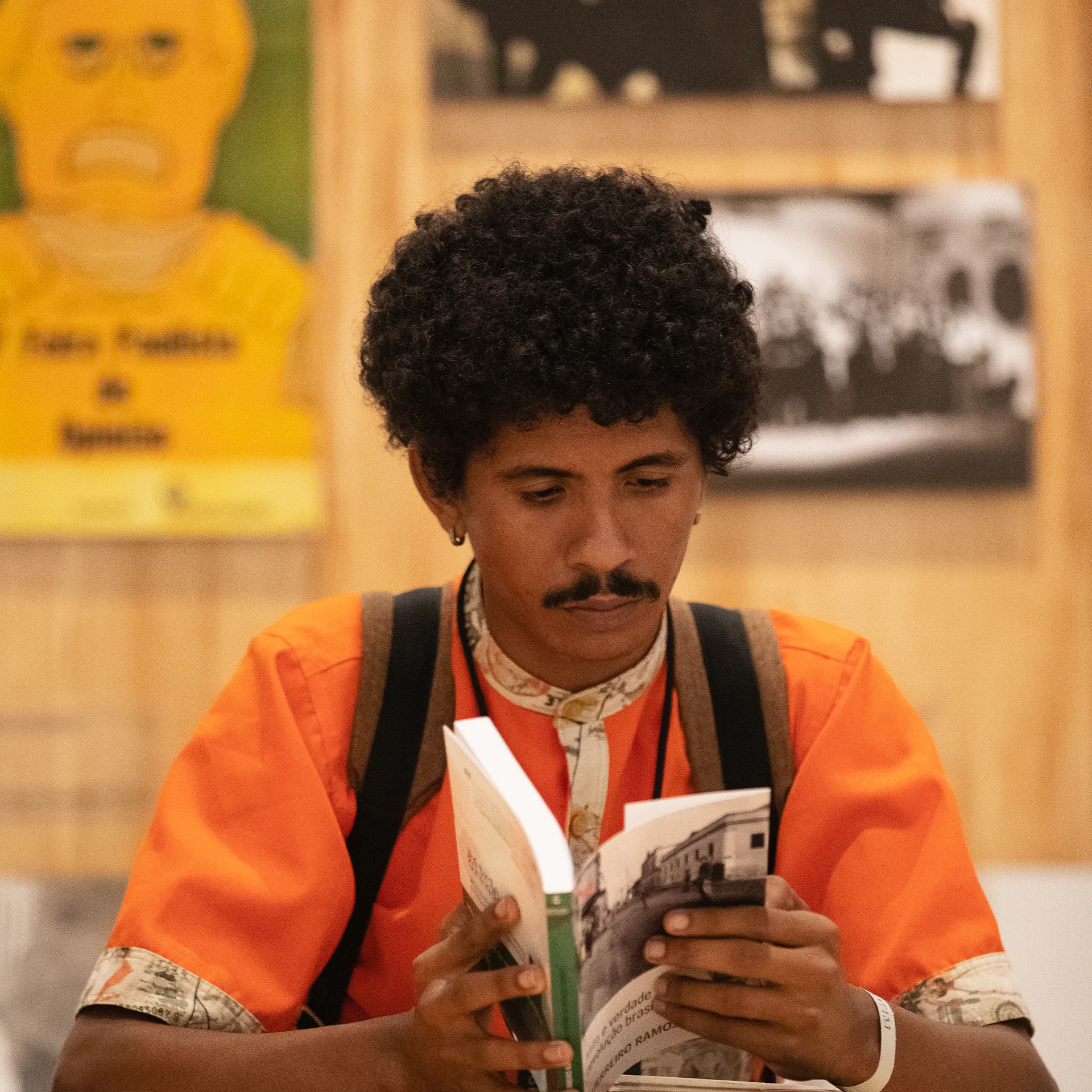 Activity by Educativo Inhotim takes place in the first weekends of June Foto: Raphael Calixto
Visita temática PublicAção
June 03, 04, 08, 10 and 11
2 pm – 3:30 pm
Visit starts at the Reception