Terceiro Ato: Sortilégio Abdias Nascimento e o Museu de Arte Negra at Inhotim
Since December 2021, Inhotim, jointly curated with Ipeafro, has been hosting the Program Abdias Nascimento e o Museu de Arte Negra, which occupies the Mata Gallery in four acts (2021–2023). As of March 2023, Terceiro Ato: Sortilégio [Third Act: Sortilege] presents to the public more than 180 works including documents, books, works by Abdias and such artists as Mestre Didi, Rubem Valentim, Melvin Edwards, Regina Vater, Emanoel Araujo, Hélio Oiticica and Anna Bella Geiger.
The exhibition Terceiro Ato: Sortilégio, which bears in its title the name of the first stage drama authored by Abdias, in 1951, marks the beginning of his artistic production linked to Afro-diasporic traditions, and presents a selection of productions by Abdias Nascimento from 1968 to 1981, the period that encompasses his exile, when the artist becomes a reference for black Brazilian art abroad. Abdias establishes a paradigm shift in the visual arts, merging symbols and languages from Afro-diasporic traditions with the influences of the landscapes and settings through which the artist moves.
With a section devoted to Exu, Orisha of communication and guardian of paths, Abdias' trajectory merges with the entity's traits, by exercising this essential role in disseminating black Brazilian art abroad and expanding to art the understanding of Candomblé as a conception of life and philosophy of the universe.
Part of the works shown in the exhibit are by Brazilian artists who were present in the international art scene, mainly in the US, in New York, in the same period that Abdias Nascimento was in the country, interacting with its landscape and surroundings, and showing recognition of the territories through which they passed.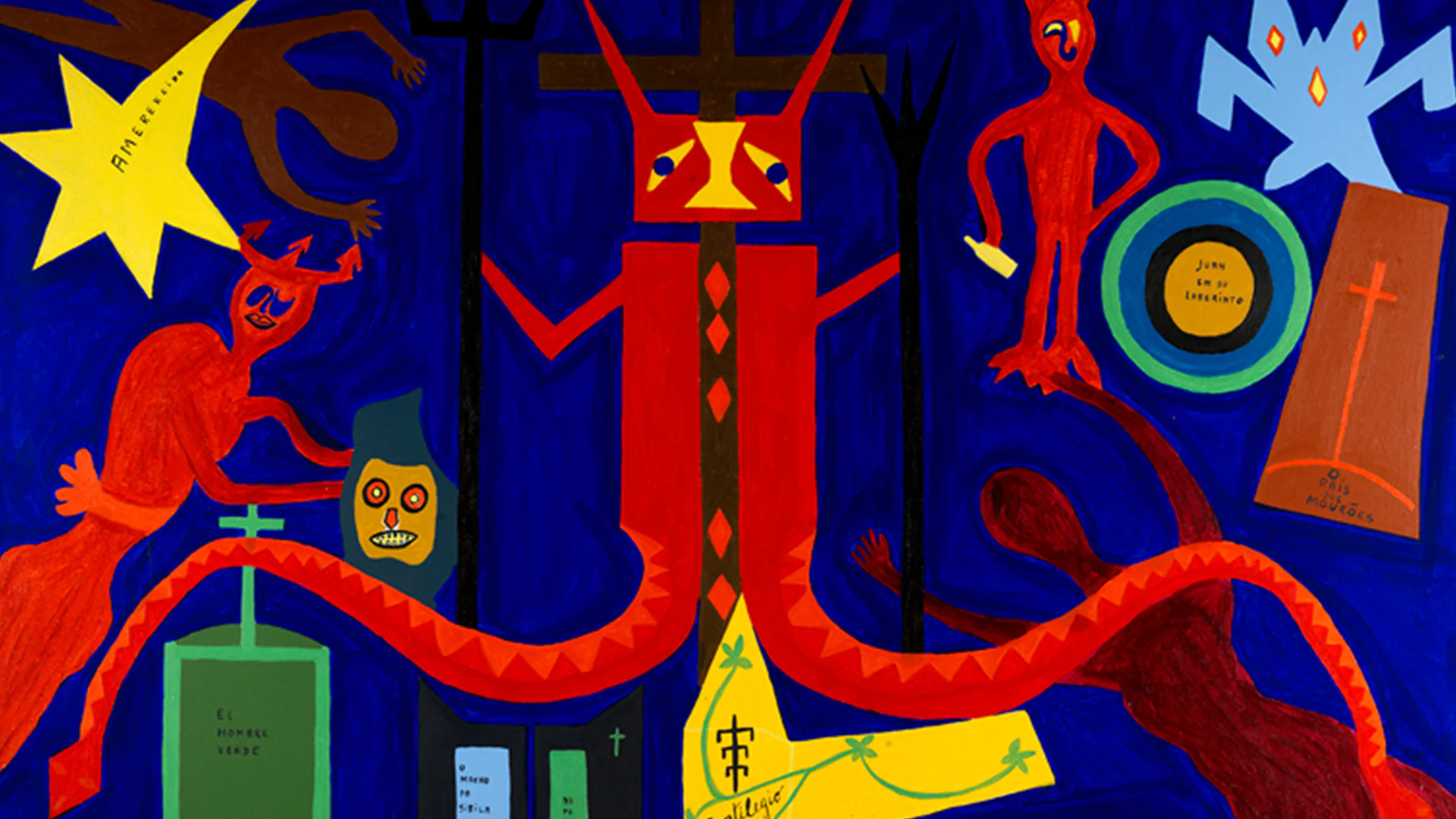 The new exhibition of the Abdias do Nascimento at Inhotim Program has Master Sponsorship from Itaú and Silver Sponsorship from Petrobras, through the Federal Law for Culture Incentive, institutional support from Ipeafro and realization by the Inhotim Institute and the Ministry of Culture.
Exhibition
Terceiro Ato: Sortilégio Abdias Nascimento e o Museu de Arte Negra at Inhotim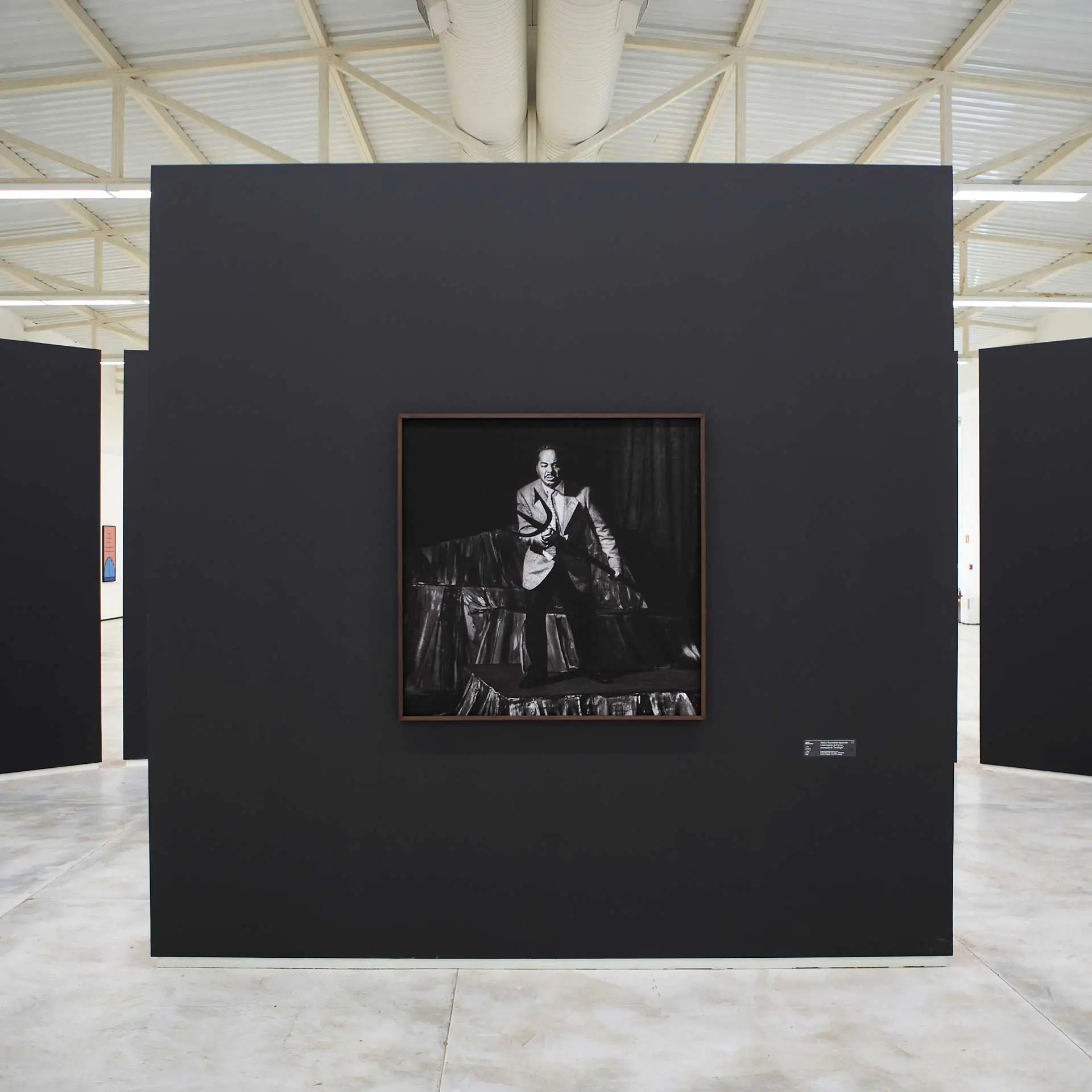 Terceiro Ato: Sortilégio
Até o dia 10/10/2023 na Galeria Mata