Nightfall at Inhotim 2023
What happens when night falls at Inhotim?
When the sun sets, paths open for the moon and the starry sky to reveal new landscapes over the gardens and lakes. On August 19, 2023, Inhotim invites you to an experience focused on time and nature: Anoitecer Inhotim [Nightfall Inhotim].
In its second edition, Anoitecer Inhotim presents an "instauration" by the choreographer Lia Rodrigues in one of the museum's most iconic galleries, True Rouge, which houses Tunga's 1997 installation of the same name.
The event also includes a dinner prepared by chef Cantidio Lanna and a concert by singer Tony Gordon at the foot of the Tamboril, the tree that is the symbol of Inhotim. At the Fonte Gallery, DJ Valber (MG) and DJ Nepal (RJ) lead the dance, which will also feature a concert by the Pernambucan artist Johnny Hooker.
The works Glove Trotter (1991), Desvio para o vermelho (Red Shift, 1967–1984) and (1983-1989), by artist Cildo Meireles, will be open for visitation while the guests arrive for the party.
Tickets for the event are now available at Sympla. You can purchase the full experience of the night or just the Balada Anoitecer Inhotim [Nightfall Inhotim Party], at Galeria Fonte.
Nightfall Inhotim Full Experience: Purchase here
Anoitecer Inhotim Balada [Nightfall Inhotim Party]: Purchase here


About Nightfall Inhotim
Held as an experience focused on time and nature, Anoitecer Inhotim [Nightfall Inhotim] has the premise of increasingly institutionalizing the museum's actions, in order to guarantee its perpetuity, financial sustainability, democratization of access and expansion of its artistic and educational programs.
As a result of the August 19 party, and in line with the idea of expanding access to the museum, the Inhotim Institute offers visitors on August 20, Sunday, a unique and free
opportunity to see one of Lia Rodrigues's most recent works. The show Encantado, whose premiere took place in December 2021, at the Festival d'Automne in Paris, arrives at Anoitecer Inhotim, and will be presented in the space of Hélio Oiticica's work Invenção da cor, Penetrável Magic Square #5, De Luxe (1977). For more information, write to anoitecer@inhotim.org.br.
Events
Nightfall at Inhotim 2023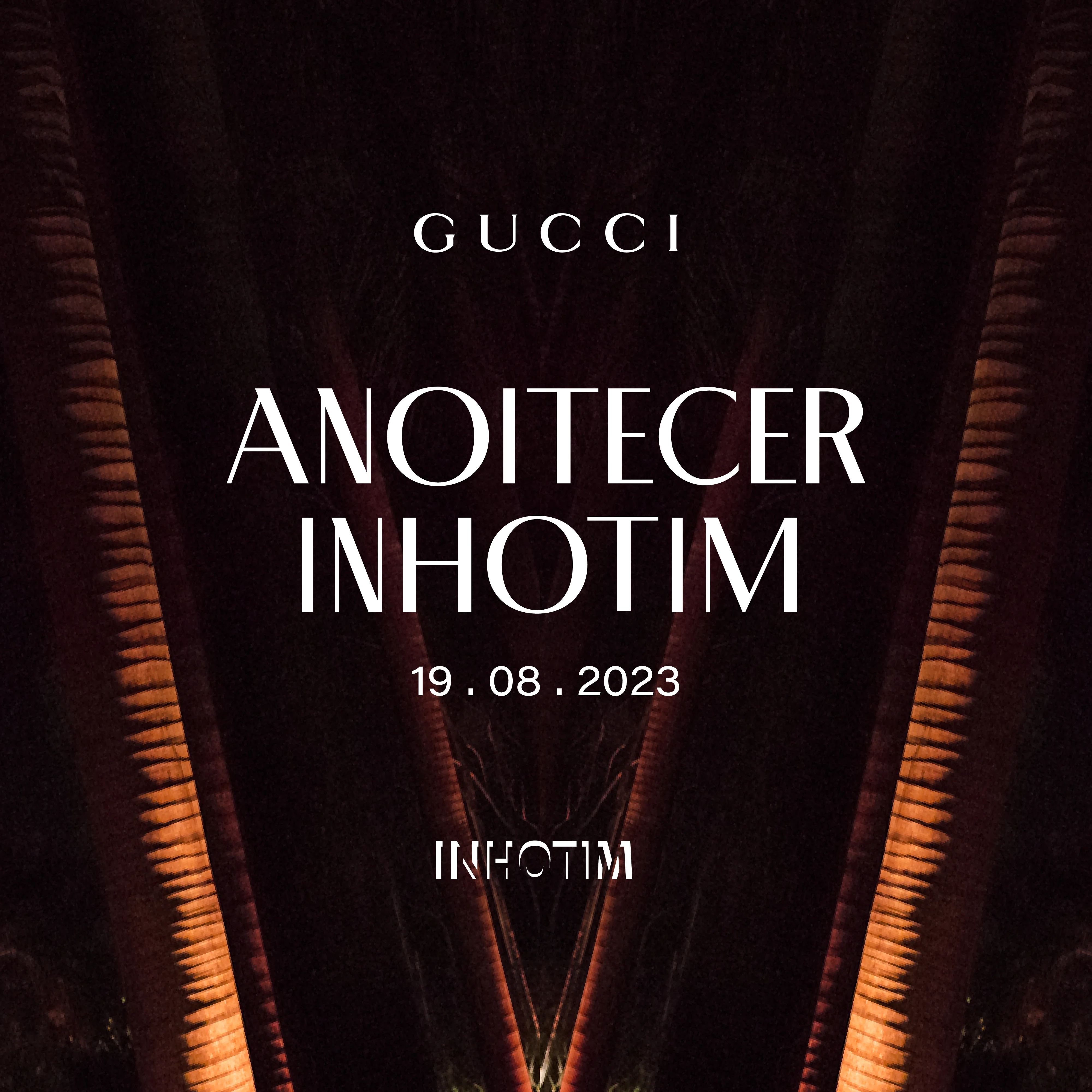 Under the full moon and with cultural activities, an experience at Inhotim to support its maintenance.
Anoitecer Inhotim [Nightfall Inhotim]
Tamboril, True Rouge Gallery, Fonte Gallery and Cildo Meireles Gallery
Anoitecer Inhotim Balada [Nightfall Inhotim Party]: Purchase here
Anoitecer Inhotim [Nightfall Inhotim]
Tamboril, True Rouge Gallery, Fonte Gallery and Cildo Meireles Gallery
Magic Square #5