National Library Day at Inhotim
On April 7, National Library Day, Educativo Inhotim proposes an artistic intervention at the Ocupação Inhotim Biblioteca, conceived by artist Jaime Lauriano to create different uses and organizations of traditional libraries.
Drawing from the book "Poemas para ler com palmas" by Edmilson Pereira de Almeida, one of the greatest writers of our time, we invite the public to occupy the space devoted to reading and dialogue from a new perspective. Those interested in participating in the activity must register 30 minutes in advance at the Reception.
The program also takes place during the week, on April 5, when Ocupação Inhotim Biblioteca expands throughout the park. On this date, Educativo takes part of the collection selected by Jaime Lauriano to the park's gardens, stimulating the public to have contact with the publications that make up the Ocupação. The intervention will be from 10 am to 3 pm,
on the lawn next to the outdoor work by Hélio Oiticica, Invenção da Cor, Penetrável Magic Square #5, De Luxe (1977), and is suitable for all ages.
Special Schedule
National Library Day at Inhotim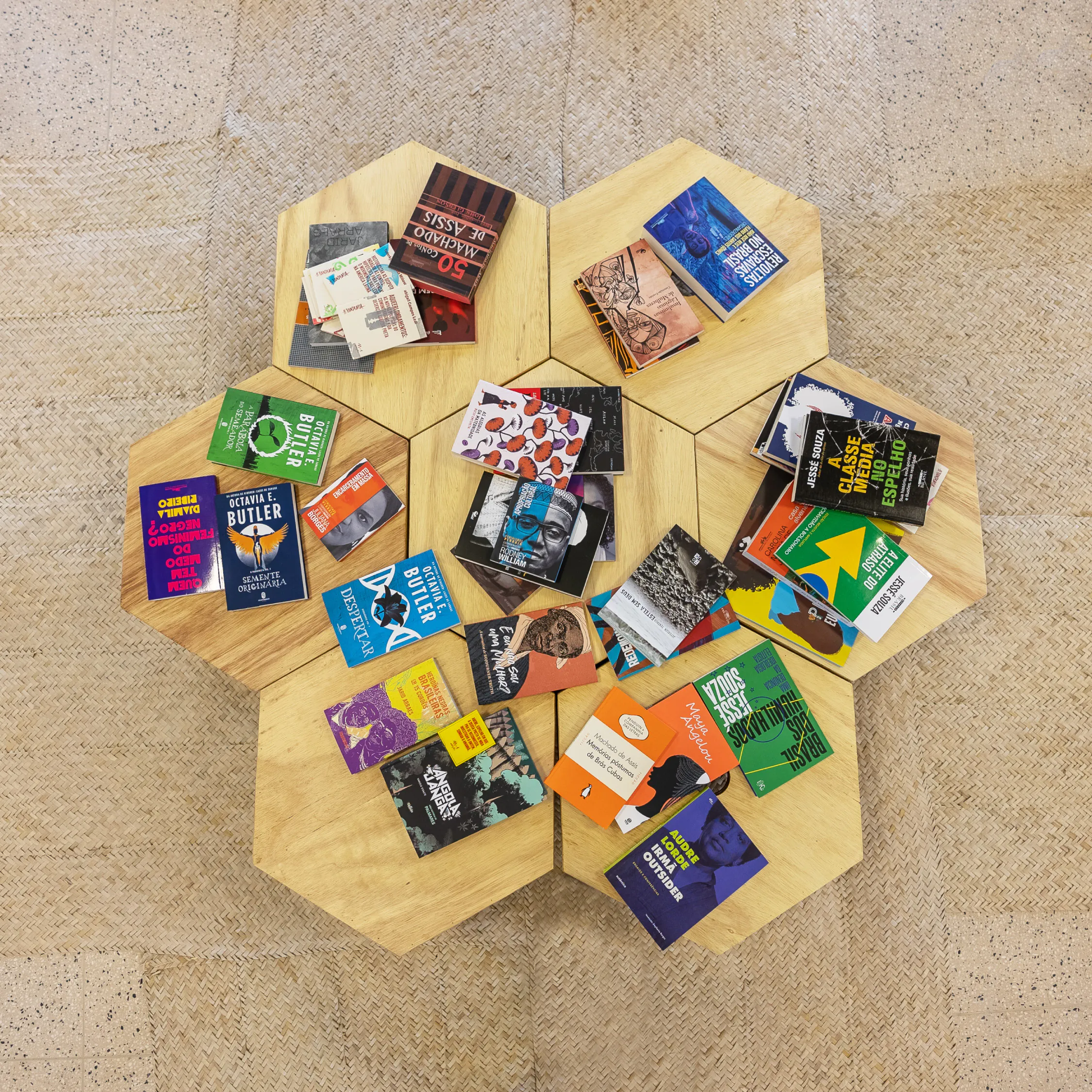 Estation Ocupação Biblioteca Inhotim
Apr 05
10 am to 3 pm
Reading Mediation National Library Day at Inhotim
Apr 07
10 am and 2 pm