Hélio Oiticica Week
An important name in contemporary art in Brazil and in the Inhotim collection, Hélio Oiticica would celebrate his 85th birthday in 2022. The relevance of this artist is reflected in the experience of people who visit the museum and are enthralled by the Cosmococa Gallery, and the work Invenção da cor, penetrável Magic Square #5, De Luxe (2007), by the central lake—one of the Institute's most iconic and recognizable images worldwide.
In the last week of July, Inhotim holds a special program to celebrate this artist. From July 26 to 31, Inhotim's Educational team holds a special edition of the Panoramic Tour, which invites visitors to connect with the museum's art and botanical collections, as well as the history of Inhotim. The Panoramic Tour during the Hélio Oiticica Week will make a stop at one of the artist's works on display in the park. The tours take place from Tuesday to Sunday, are free of charge and have a 90-minute duration. The tour leaves from the Reception at 10:30 am and is limited to 15 participants.
On our channels, you can connect with videos, podcasts and images that address Oiticica's oeuvre and artistic connections, and his works at Inhotim in different formats. Como visit us on Instagram, Facebook and LinkedIn.
Hélio Oiticica Week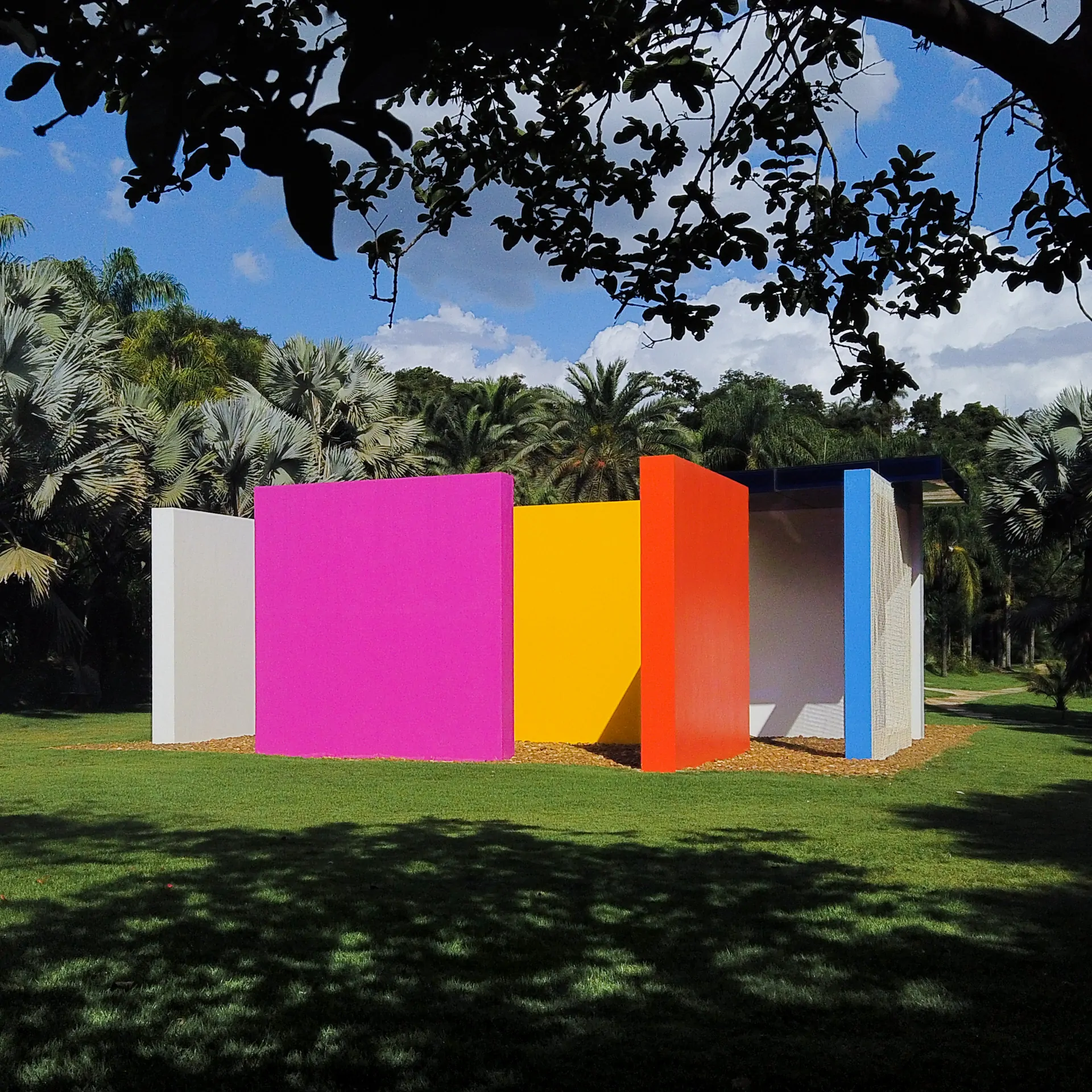 Hélio Oiticica, Invenção da cor, Penetrável Magic Square #5, De Luxe, 1977, [detalhe], pintura sobre paredes de alvenaria, cobertura de metal e vidro, alambrado, seixo rolado, 15x15x4,5 m. Foto: Brendon Campos
Semana Hélio Oiticica
De 25 a 31 de julho