Cildo Meireles Themed Visit
In February, Educativo Inhotim invites you to an immersion in the life and work of artist Cildo Meireles, one of the leading names in Brazilian contemporary art, who turns 75 on February 9.
The mediated visit takes place on all Saturdays and Sundays in February, and also on February 20 and 21, within the Carnival program, always at 2 pm. To participate, please register at the Reception from 1:40 pm; the activity is limited to 25 visitors.
Activation Cildo Meireles: Your change in exchange
Based on the work Inserções em círculos ideológicos – Projeto Cédula [Insertions into ideological circuits – Banknote Projeto] (1975), by Cildo Meireles, Educativo Inhotim proposes an action inspired by the artist's work through the creation of stamps with phrases and words proposed by the public. Visitors will be invited to create a circulation and exchange system among themselves, reflecting on values that permeate the relationship between art and politics.
The Activation Cildo Meireles: Your change in exchange will take place on February 9, 10 and 11, at 10 am and 2 pm, at Galeria Praça. The activity is suitable for all ages.
As with all educational activities, children must be accompanied by an adult.
Guided visits
Cildo Meireles Themed Visit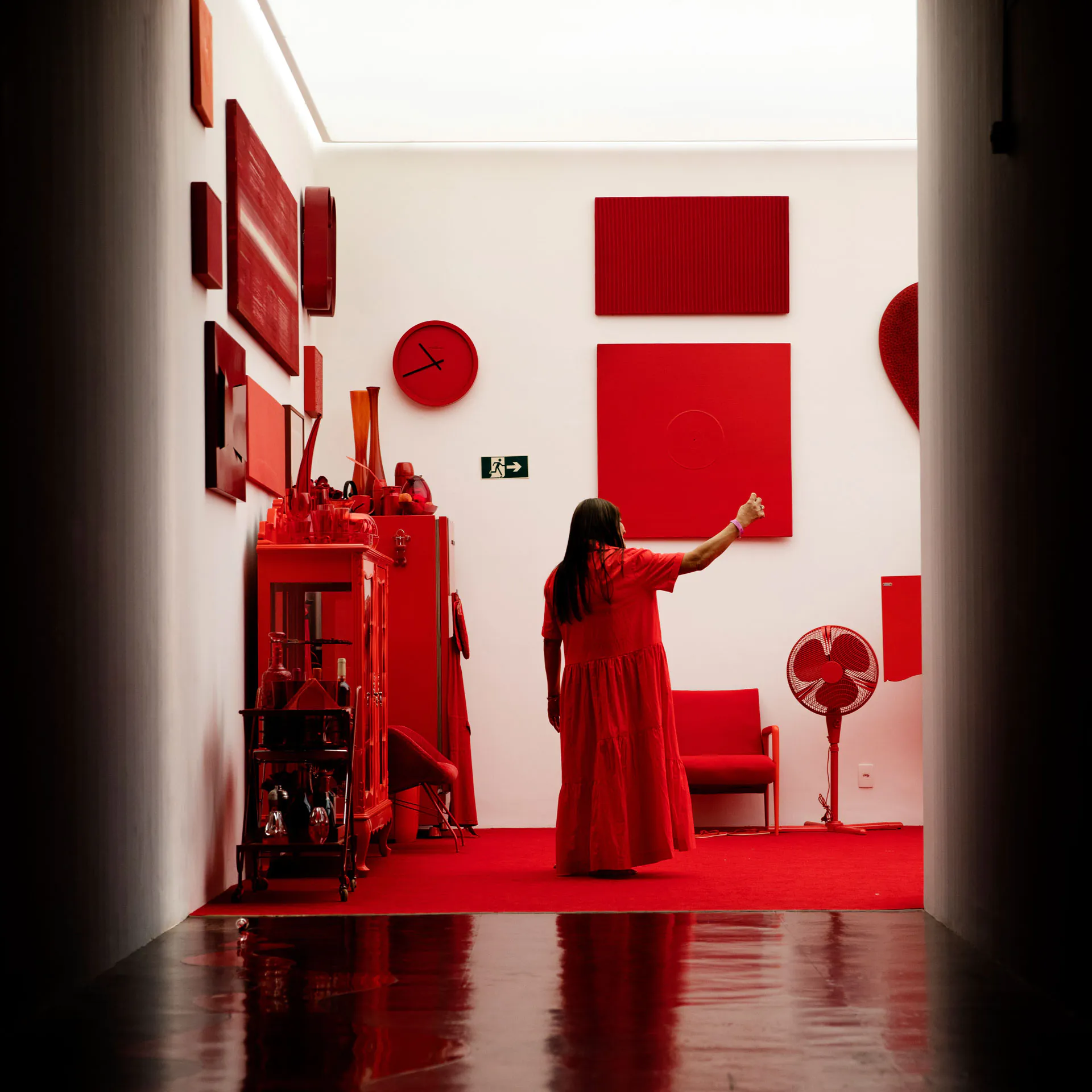 "Desvio para o vermelho" [Red Shift[ (1967–1984), by Cildo Meireles, is part of the Cildo Meireles Gallery, inaugurated in 2004. Foto: Fernando Pilatos
Cildo Meireles Themed Visit
Saturdays, Sundays and during Carnival
Activation Cildo Meireles: Your change in exchange
February 9, 10 and 11
Galeria Praça