Agnes Nunes at Rivane Neuenschwander's Gallery
Inhotim On Stage wraps up its 2021 programme with one of Brazil's top new performers: Agnes Nunes. The singer and songwriter born in Feira de Santana, Bahia, and raised in Campina Grande, Paraíba, moves between musical genres such as MPB, R&B, blues, and carries northeastern roots that have shaped not only her career, but also her perspectives on our world.
Agnes Nunes' music meets the Rivanne Neuenschwander Gallery and the work Continente/Nuvem (Continent/Cloud, 2008–2009). Surrounding the old farmhouse, the garden exudes a welcoming feeling, with fruit trees, such as jaboticaba and mango trees.
In her set list, Agnes presents her new song, Última dança, a mix of blues and MPB, and sings about displacements, and the pain and melancholy of departure. The concert also features songs she wrote herself, such as Cabelo Bagunçado and Lisboa.
Save the date: Agnes Nunes at Rivane Neuenschwander's Gallery, the final concert of Inhotim On Stage 2021, launches on Saturday, October 23, at 11 am.
Streamed on our website, Instagram, Facebook and YouTube channel, Inhotim On Stage promotes the encounter of major personalities of Brazilian music with art, nature, and architecture, in new formats and in entirely online programming.
Inhotim em Cena
Agnes Nunes at Rivane Neuenschwander's Gallery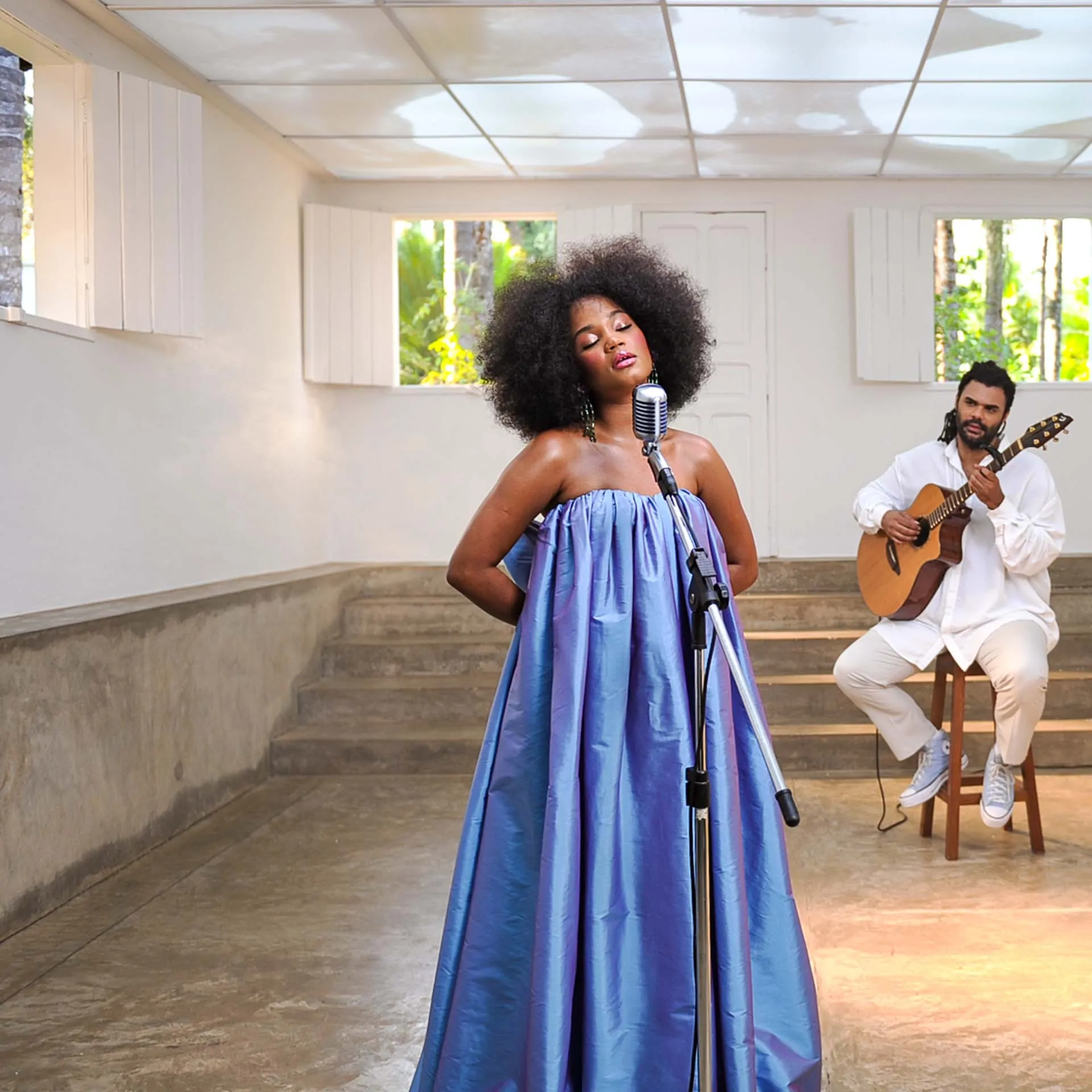 Agnes Nunes, revelação da MPB, apresenta show inédito na Galeria da artista Rivane Neuenschwander, construção mais antiga do Instituto Inhotim. Foto: Brendon Campos
Inhotim em Cena 2021: Agnes Nunes na Galeria Rivane Neuenschwander
Site e Youtube