April at Inhotim
With the arrival of autumn, the scenery at Inhotim begins to change, unveiling new surprises. And there are still many other additions to the park and plenty of reasons for you to visit Inhotim this April.
April is your last chance to visit two exhibitions that opened last year. On view through April 17 on Galeria Mata is Primeiro Ato: Abdias Nascimento, Tunga e o Museu de Arte Negra [Abdias Nascimento, Tunga and the Black Art Museum]. The artistic connections and fond relationships between these two major Brazilian artists opens the exhibition Abdias Nascimento and the Black Art Museum, with a new exhibition set to open in May. Jointly curated with IPEAFRO-MAN, this never-before-seen exhibit takes an entire museum inside Inhotim.
At Galeria Praça, Entre-Terras (In-Between Lands, 2021), by Aleksandra Mir, remains on view through April 24. Opened in August, the show features a group of large-scale drawings from the series Mediterranean (2007). Learn more about the exhibitio here.     
One of the best-known works in Inhotim's collection is back. After being closed for two years, Olafur Eliason's Viewing Machine (2001) is again on view, on the Orange Route, near Valeska Soares's gallery.
You can also tour our collections accompanied by Inhotim's Educational and Botanical Garden teams, with our free program of mediated visits. "Bastidores do Viveiro" [Behind the Scenes at the Plant Nursery] invites special guests throughout the month. Lern more about April visits here. With Inhotim's Educational team, you will be introduced to the new additions to the collection, in our Themed Visit, and tour through the Institute's collections of art and botany in the Panoramic Visit.
Now, all you have to do is choose the date, buy your ticket and schedule your visit here.
Special Schedule
April at Inhotim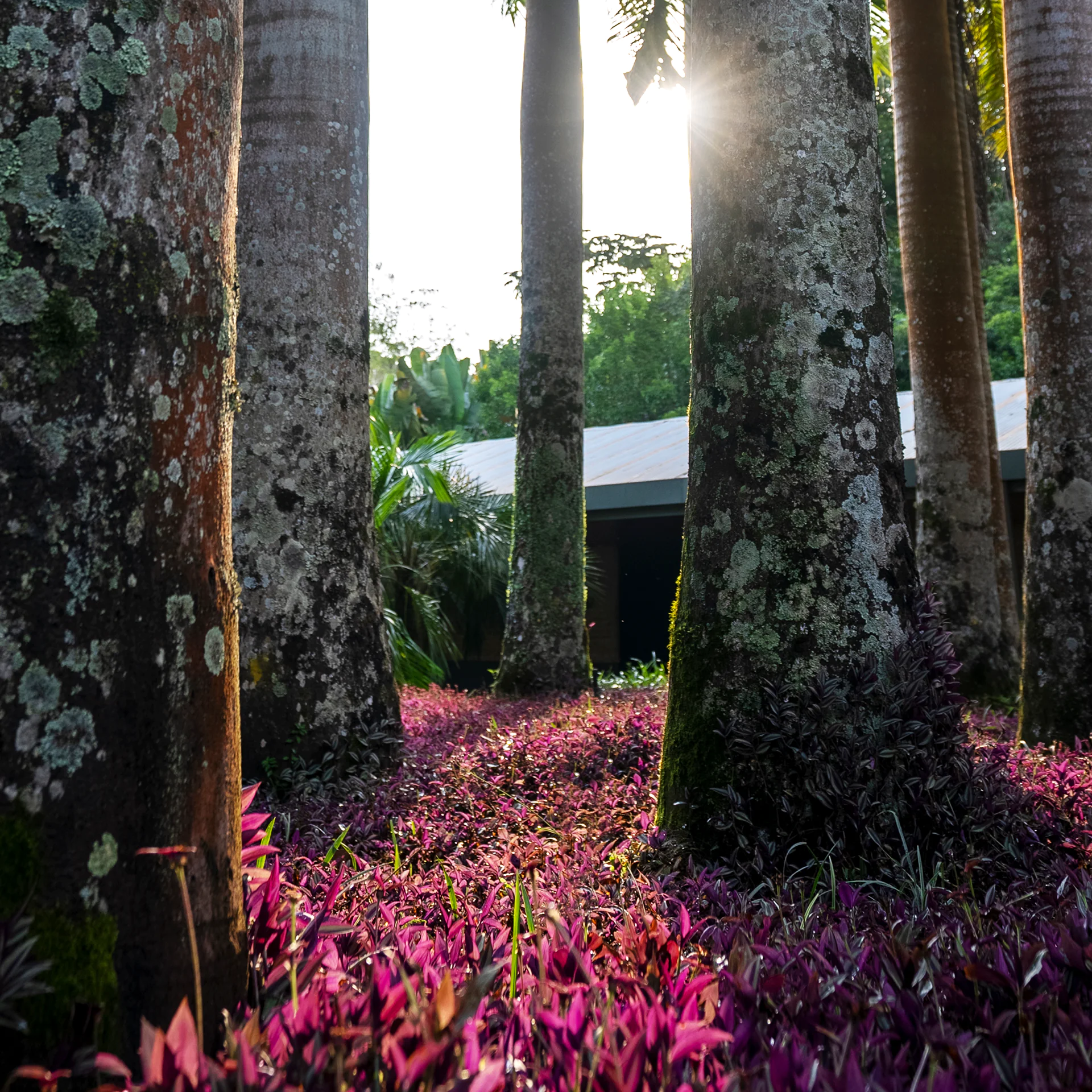 Uma programação especial espera sua visita por aqui neste mês. Foto: Brendon Campos