15 Segundos: Rivane Neuenschwander
From October 1 to 31, the second edition of Inhotim's 15 Segundos (15 Seconds) project will be featured on digital panels in the city of Belo Horizonte and in Stories on Inhotim's Instagram profile. Launching the 2021 season, Rivane Neuenschwander shows Primeiro Amor (First Love, 2005–2021), a series of portraits created by a forensic artist, from the description the facial traits of someone's first love. Every 15 seconds, a new face and a new story.
In this version of the 15 Segundos project, the artist shows the full collection of more than 400 portraits made during the first stint of Primeiro Amor (2005), which is part of Inhotim's collection. Rivane invites visitors to enter a room where there is only a table and chairs, and to sit in front of a forensic portraitist, a professional who makes portraits in police stations, describing the features of their first love's face.
The 15 Segundos project invites artists from the Institute's collection to create works for digital formats, in this way expanding the museum's physical limits, displaying the works on digital panels in Belo Horizonte, in partnership with Fredizak, and as Stories on Inhotim's Instagram profile. In the project's first iteration, in October 2020, the work featured was Primeira Página (First Page, 2020), by the artist Marilá Dardot.
The 2021 season of Inhotim's 15 Segundos is part of the Território Específico (Specific Territory) program, the research axis that guides Inhotim in the 2021–2022 biennium.
15 Seconds
15 Segundos: Rivane Neuenschwander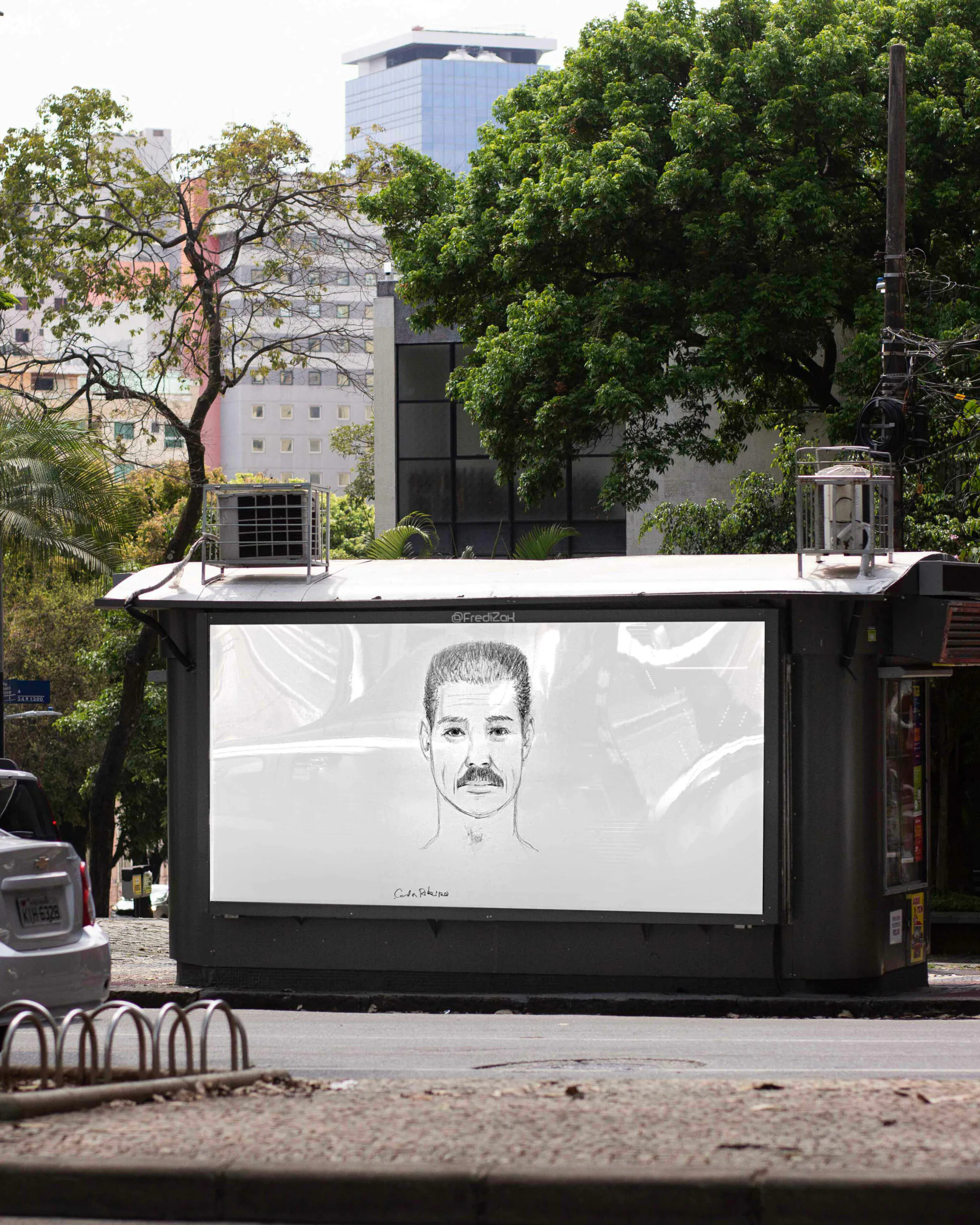 Inhotim 15 Segundos 2021: Rivane Neuenschwander, "Primeiro Amor" (2005-2021)
Painéis digitais em Belo Horizonte e stories do Instagram @inhotim