Online Exhibition
Inhotim 15 segundos | Marilá Dardot
15 segundos, a project of work commissioning promoted by Inhotim, has the intention of taking art outside of the museum. The first edition brought the work Primeira página (2020), by artist Marilá Dardot, to the streets of Belo Horizonte and to Inhotim's Instagram profile.
Words cut out from the headlines of the main Brazilian newspapers compose this work by Marilá Dardot that occupied electronic billboards of Belo Horizonte and Inhotim's Instagram account through the month of October 2020.
The results can be checked at Inhotim's Instagram account.
Inhotim 15 segundos | Marilá Dardot
Instagram @inhotim
Online Exhibition
Inhotim 15 segundos | Marilá Dardot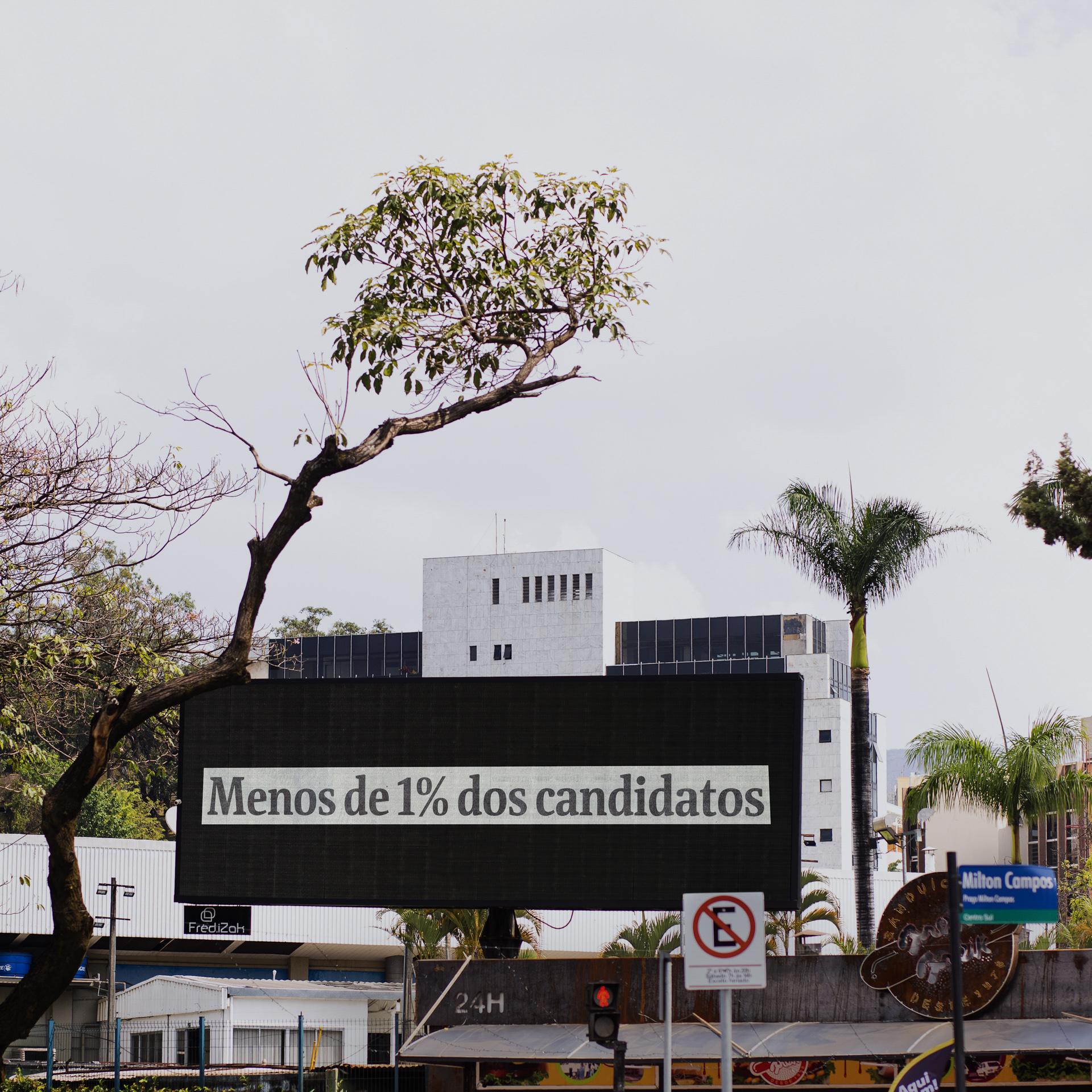 The first edition brought the work Primeira página (2020), by artist Marilá Dardot,