Toro Condensed; Toro Expanded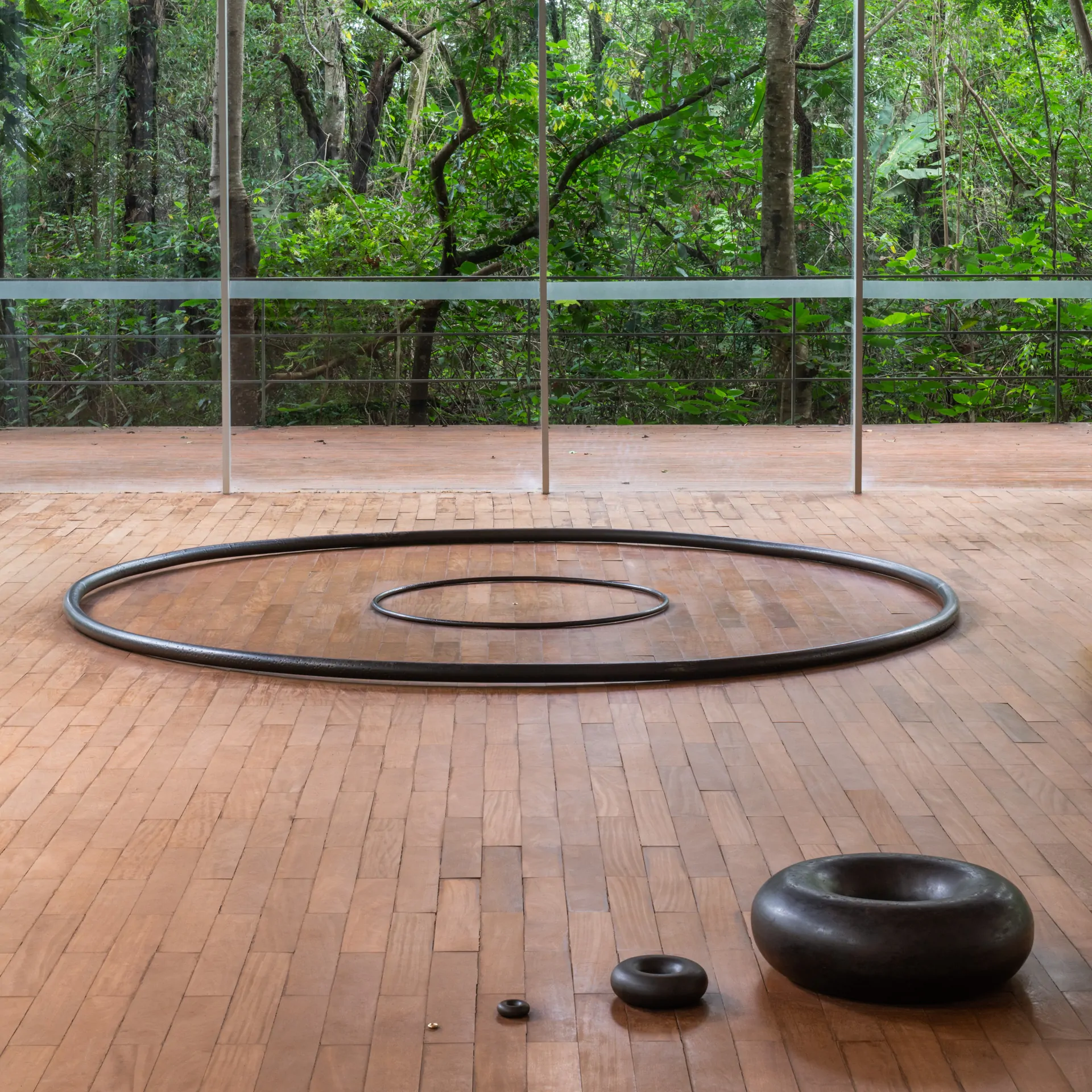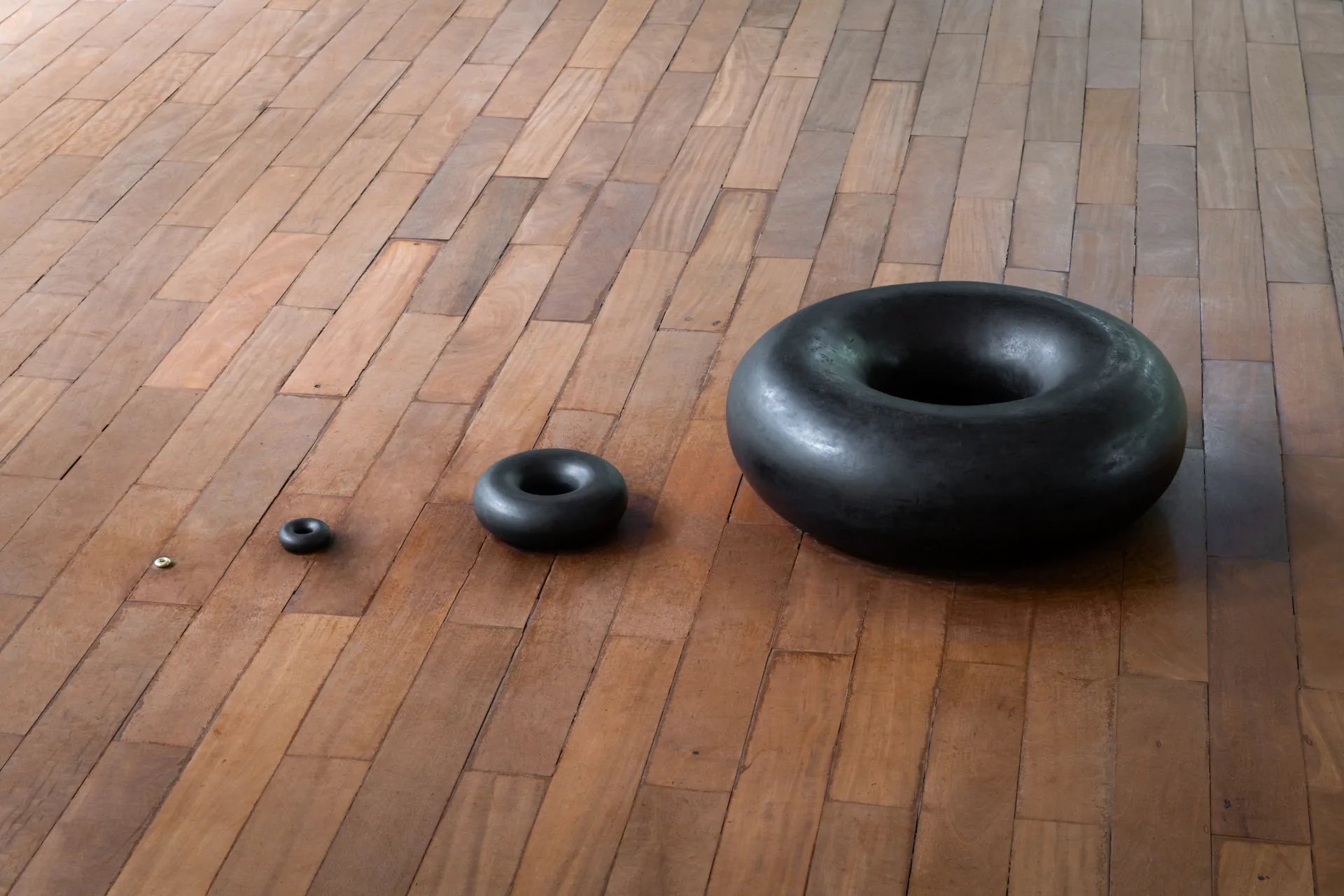 One of the basic elements in the conception of the work of Tunga is the image of the circle – a geometric shape that recalls the idea of continuous movements and alludes to metaphors of development, like the cycle of life. The torus is the resulting topological space of two circles: one from the inside and the other from the outside, comprising the space between them and the inner void. The interest of the artist in the torus comes from the incompleteness of the shape, the discontinuity of space.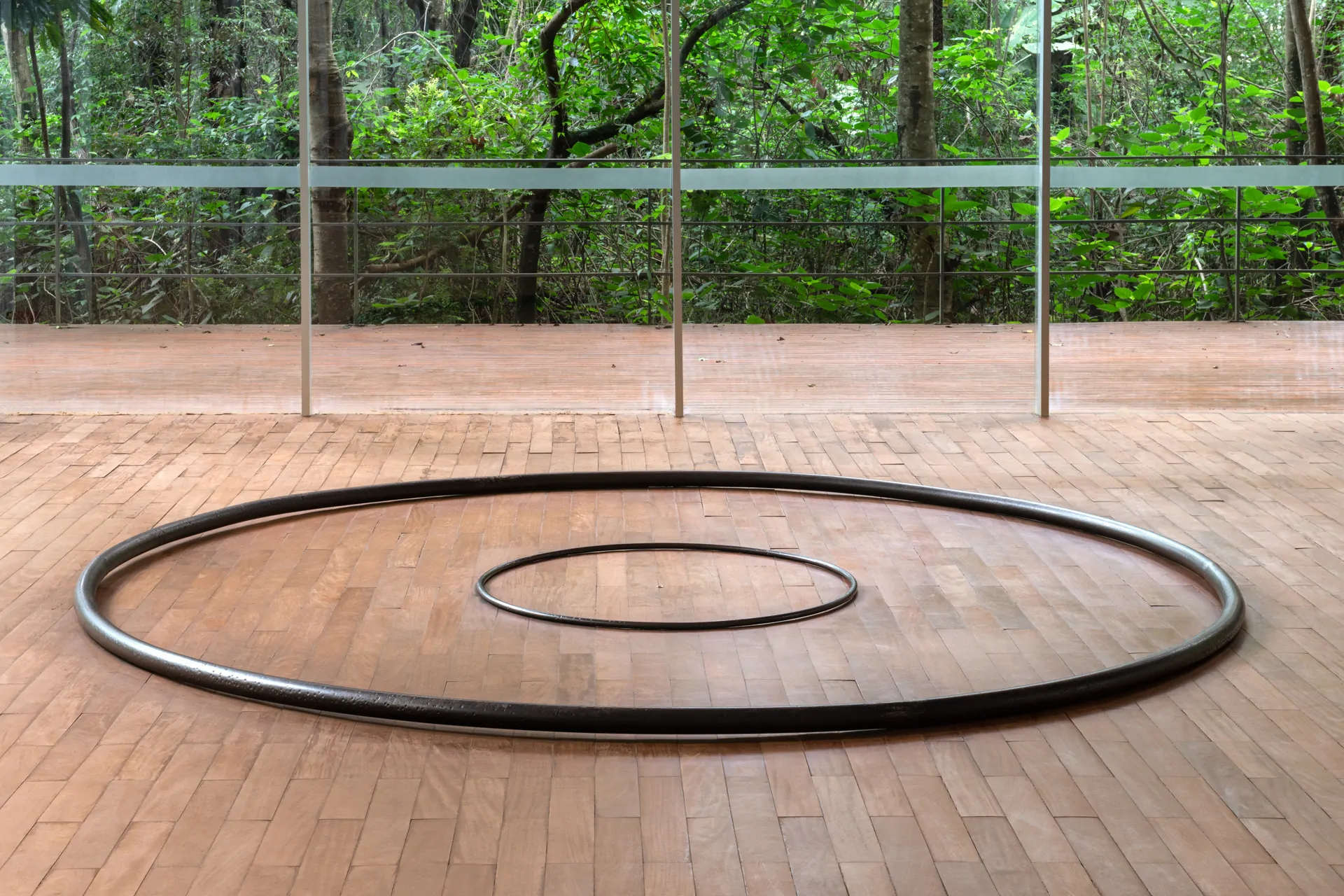 In Toro Condensed (1983), the circle becomes more complex, the receding area of its shape denser. In Toro Expanded (2012), three very fine toruses made of wrought iron are organized concentrically, thus evidencing not only their physical presence, but also the concentrated spaces between each other. These works establish a dialogue with the conception of the gallery itself, a place that is also organized in circular layers and that hosts in its center the work Ão (1981), based on the principles of the torus.