Passarinhos – de Inhotim a Demini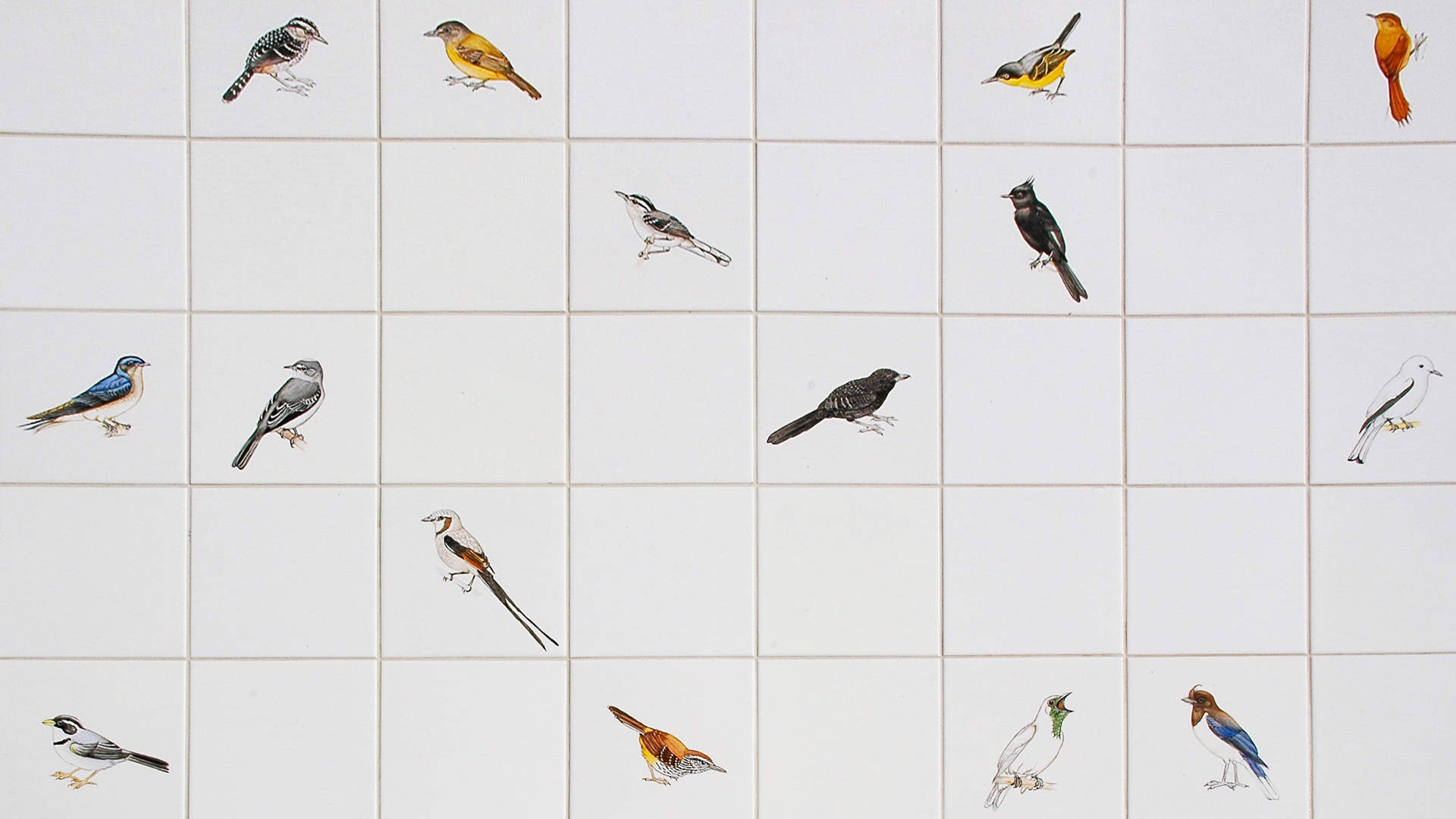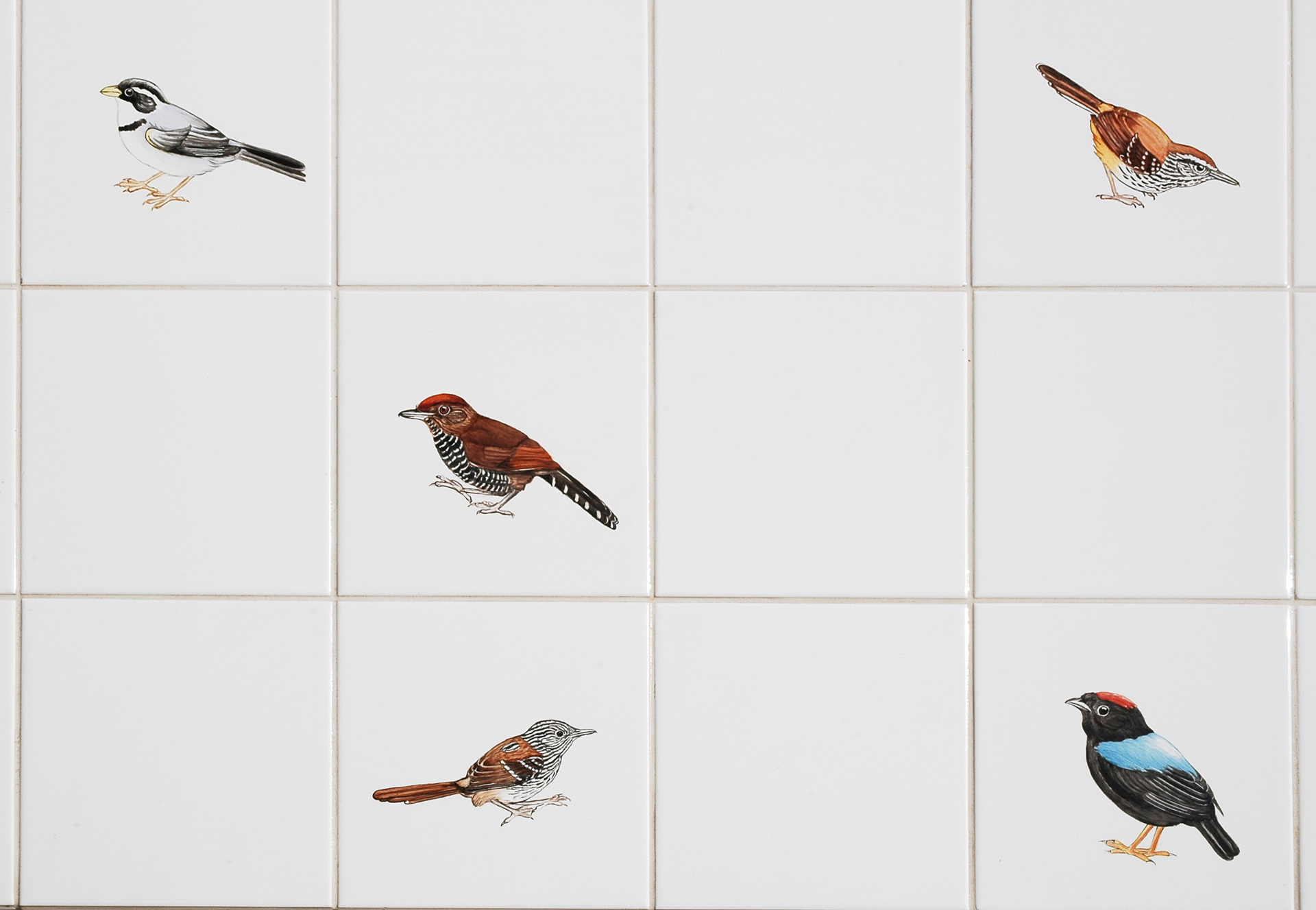 Passarinhos – de Inhotim a Demini (2008) is exposed outdoors, recovering the benches of the gallery's terrace. The hand-painted tiles are the support to individual reproductions of more than 490 birds of different species. The work is an unfolding of the installation Pássaros da Amazônia (2003), presented in the exhibition Yanomami – Spirit of the Forest held in 2003 at Fondation Cartier pour l'art contemporain (France).
The work is the result of the artist's experience at the Watoriki village, in the region of the Demini river, an indigenous territory of the Yanomami people. Here were added some representations of species typical to the region of Brumadinho, after research conducted in collaboration with the Inhotim Botanical Garden staff.