Inside Out, Upside Down
1998
Nylon nets, sisal rope, leather suitcase, resin, raincoat, felt hat, latex molds of the human body, and straw hat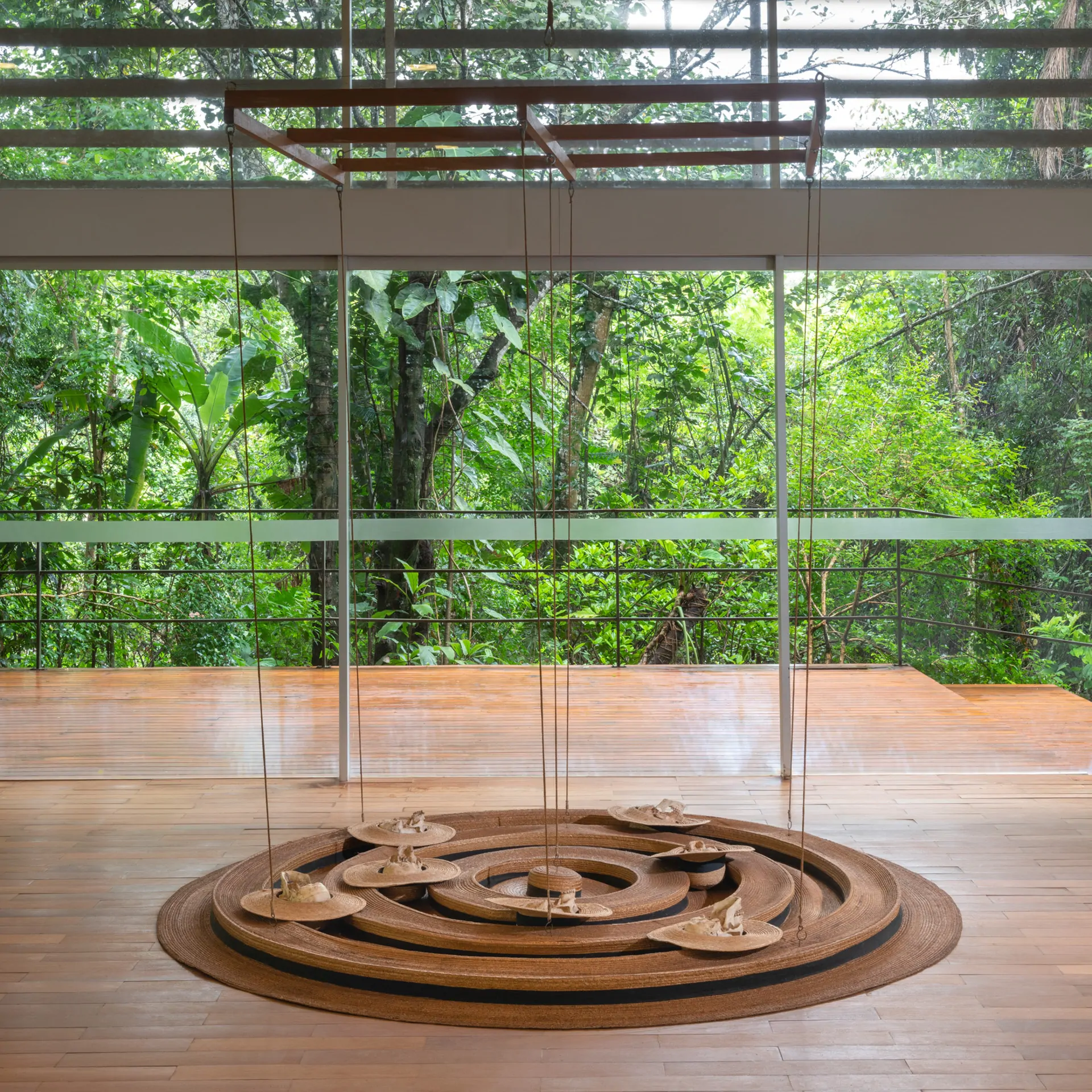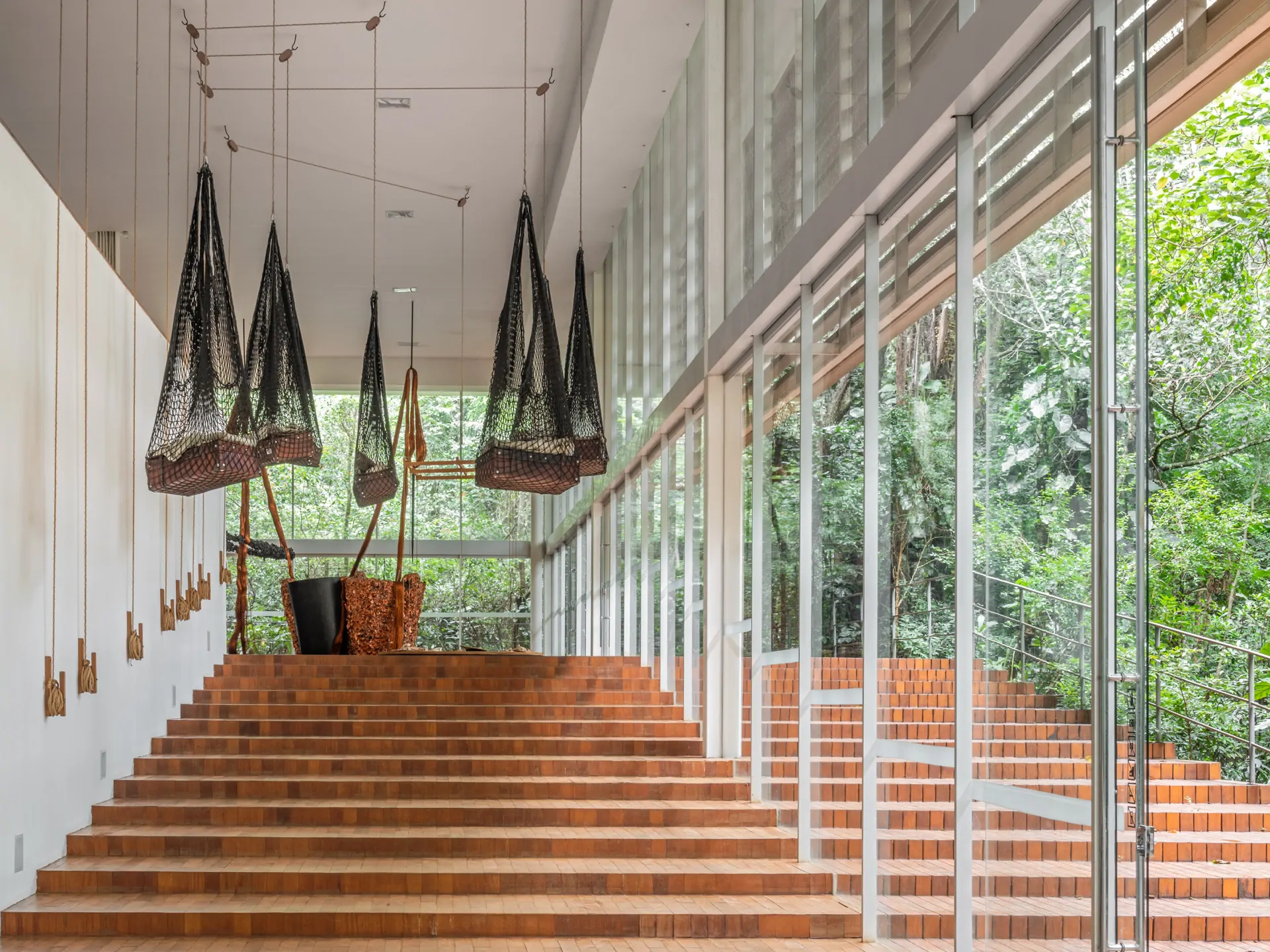 The objects composing this work are traces of the performance that took place for the inauguration of Galeria Psicoativa Tunga in 2012. At first sight, the seven nylon nets recall traps, as they keep old leather suitcases, raincoats, and felt hats in suspension. Spread around a side stairwell, the suspended nets connect two other pieces that also compose the work.
The first one, also attached to the ceiling, is a huge felt hat and a set of molds of human bones and limbs. The strangeness it provokes, due to the unreality of the scale or the situation, is reinforced by the instauration process that happened in the space. Seven young women place themselves under the hat and disarm the nets to walk by the space amid the visitors. As their suitcases are dropped on the ground, their content is revealed: parts of the human body and bones reproduced in resin.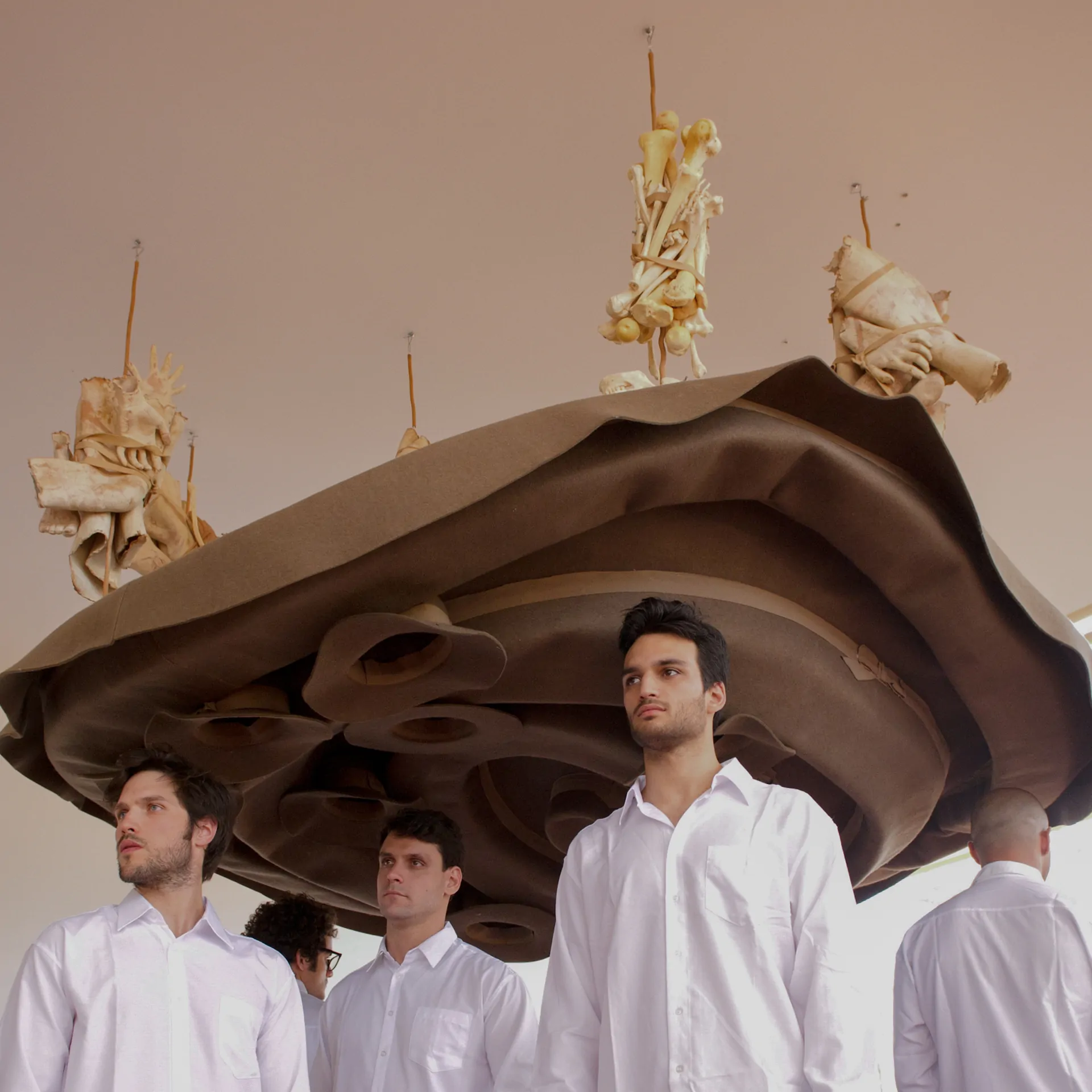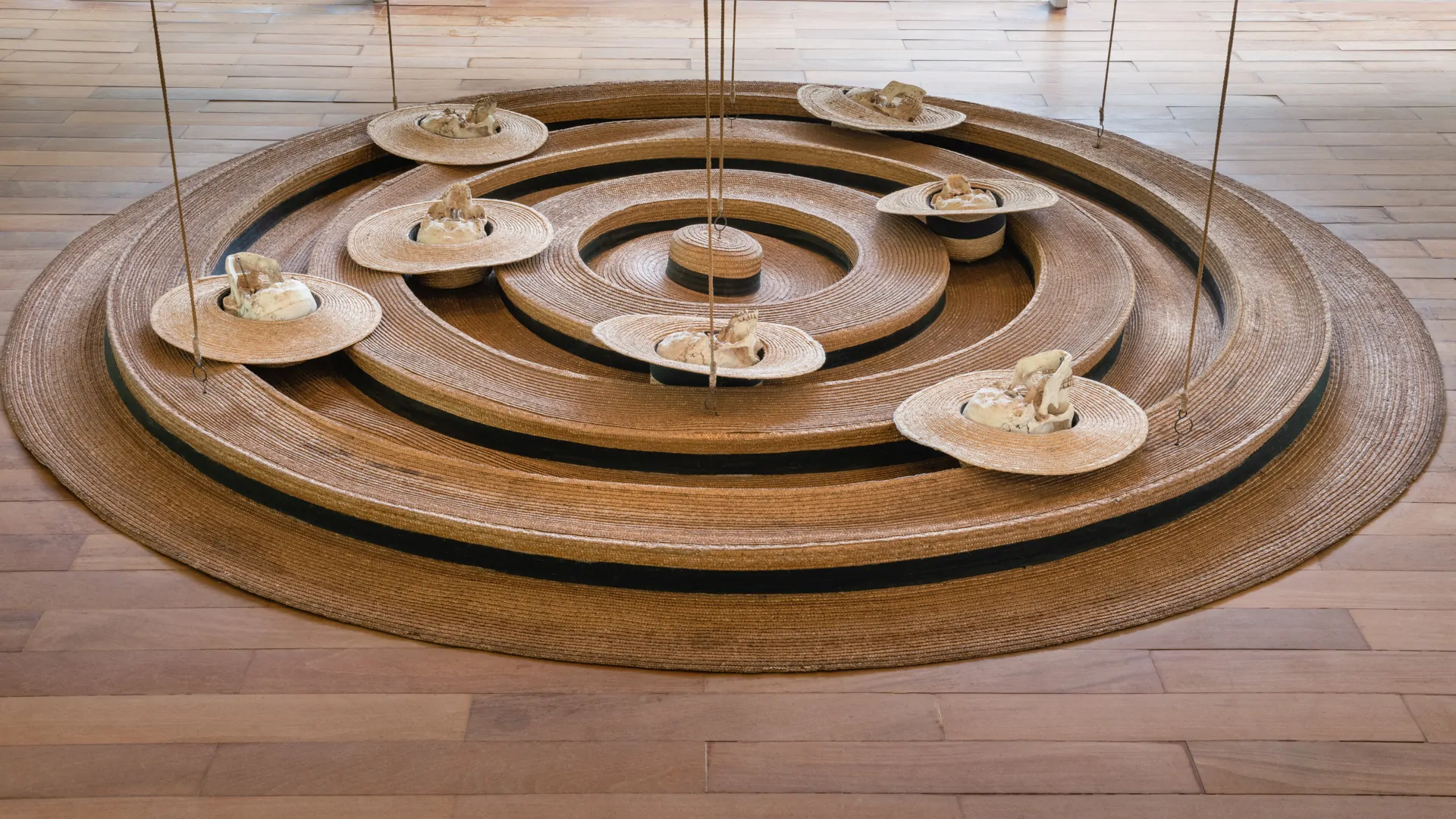 Get to know the artist's gallery at Inhotim.
Placed in the other end of the stairwell, the second piece is a large-scale straw hat placed on the ground, carrying on its brim seven hats of conventional size with resin-made human skulls inside of them. In his production, Tunga often resorts to the oneiric dimension brought by the magnification of daily, conventional objects.
The procedure is as troubling for the impossibility of using such hats the way we are used to, as for the ritualistic action and the reproduction of human remains present in the work. During the performative act undertaken for the inauguration of the gallery, seven women dressed in white collectively carried the big hat over their heads. With fourteen legs and no face, this weird 'being' wanders around the gallery in between visitors.