Themed Visit: Punctum in Contemporary Art
When we observe an artwork for the first time, there is always some detail that catches our eye. This subjective and personal impression is called by the French philosopher Roland Barthes (1915–1980) as Punctum. Visitors to Inhotim will be able to learn more about this sensation in the themed visit promoted by Educativo, The Punctum in Contemporary Art.
Based on a playful approach to Barthes's concept, the public is invited to observe the artistic collection at Inhotim and examine which elements attract the eye in an artwork, seeking to understand what the piece can communicate to us.
People interested in participating in the Themed Visit, which takes place on May 1st, 6, 7, 13 and 14, must register in advance at the Reception. The activity is suitable for all ages, and it has a duration of 1h30min.
Guided visits
Themed Visit: Punctum in Contemporary Art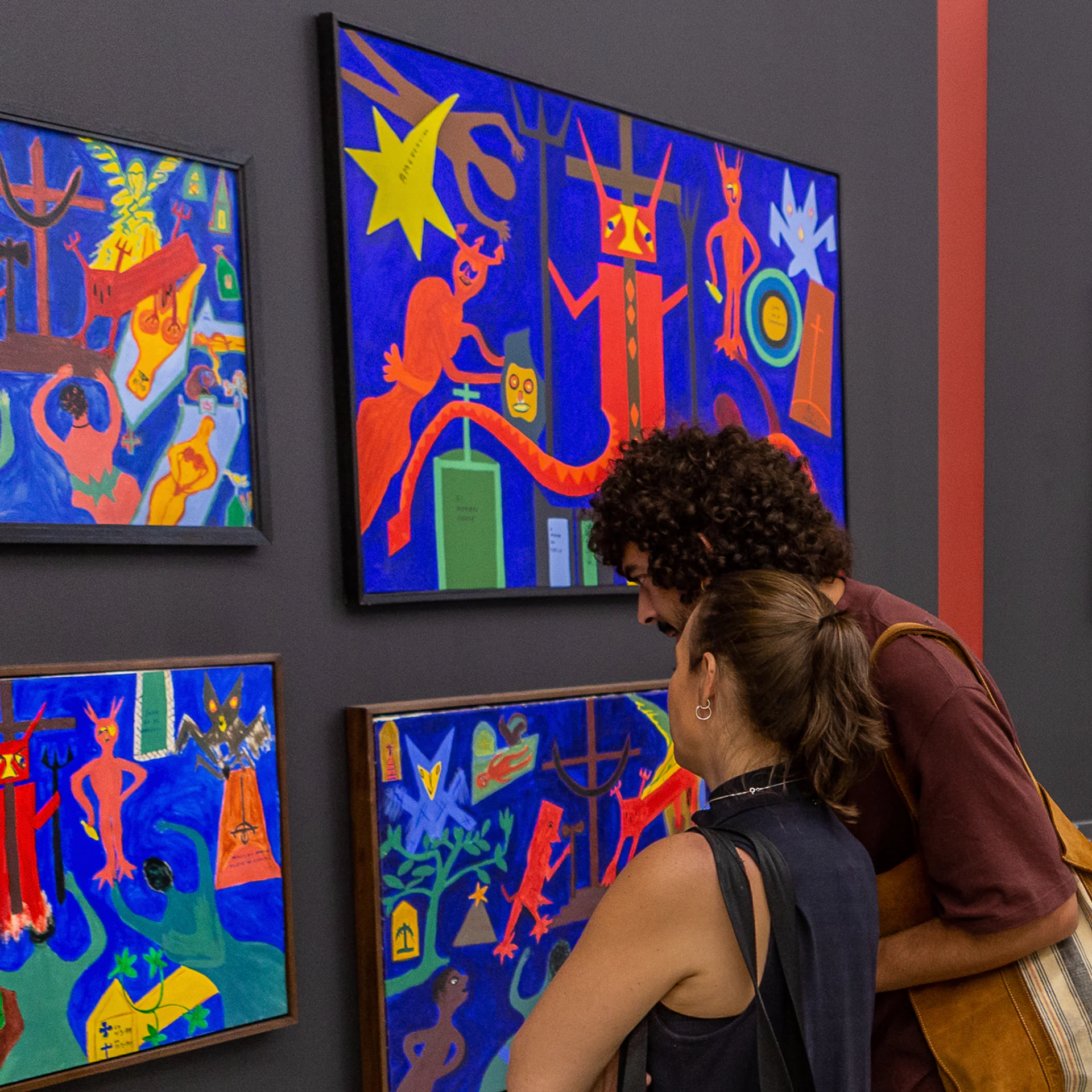 Visitors are invited to reflect in a playful way on impressions of artworks from the collection. Photo: Patrick Arley
O Punctum na arte contemporânea
Dias 01, 06, 07, 13 e 14 de maio
das 14h às 15h30