Sortilégio – Mistério Negro [Sortilege – Black Mystery]
An adaptation of the play written by Abdias Nascimento in 1951, Sortilégio – Mistério Negro [Sortilege – Black Mystery] will be presented at Inhotim on November 11 and 12. Directed by Adyr Assumpção, the show originally staged by the Black Experimental Theater (TEN) presents a plot based on the experience of racism in Brazil through the narrative of Emanuel, a black man who faces conflicts with his origins.
The play highlights elements of Candomblé and marks the moment in which Abdias Nascimento claims symbols of the African diaspora as central to his works. A focal point of the script, female forces are crucial to the character's transformation. The adaptation is narrowly related with Brumadinho, a region where part of the cast and the director Adyr Assumpção live, and brings to the stage a background que gathers the local atmosphere and the re-interpretation of contemporary racial issues.
The cast of Sortilege – Black Mystery includes Zora Santos, Reibatuque, Elisa de Sena, Iasmim Alice, Michelle Sá, Hebert Almeida and Camilo Gan. The performances will be held at the Inhotim Vale Theater, on Inhotim's Pink Axis, with free admission for visitors on the days of the play, subject to capacity. Tickets are available on the day of the event at the Theater.
The presentation of Sortilege has Vale as Master Supporter, and Master Sponsorship from Cemig, through the Minas Gerais State Law for Culture Incentive and the Federal Law for Culture Incentive.
Events
Sortilégio – Mistério Negro [Sortilege – Black Mystery]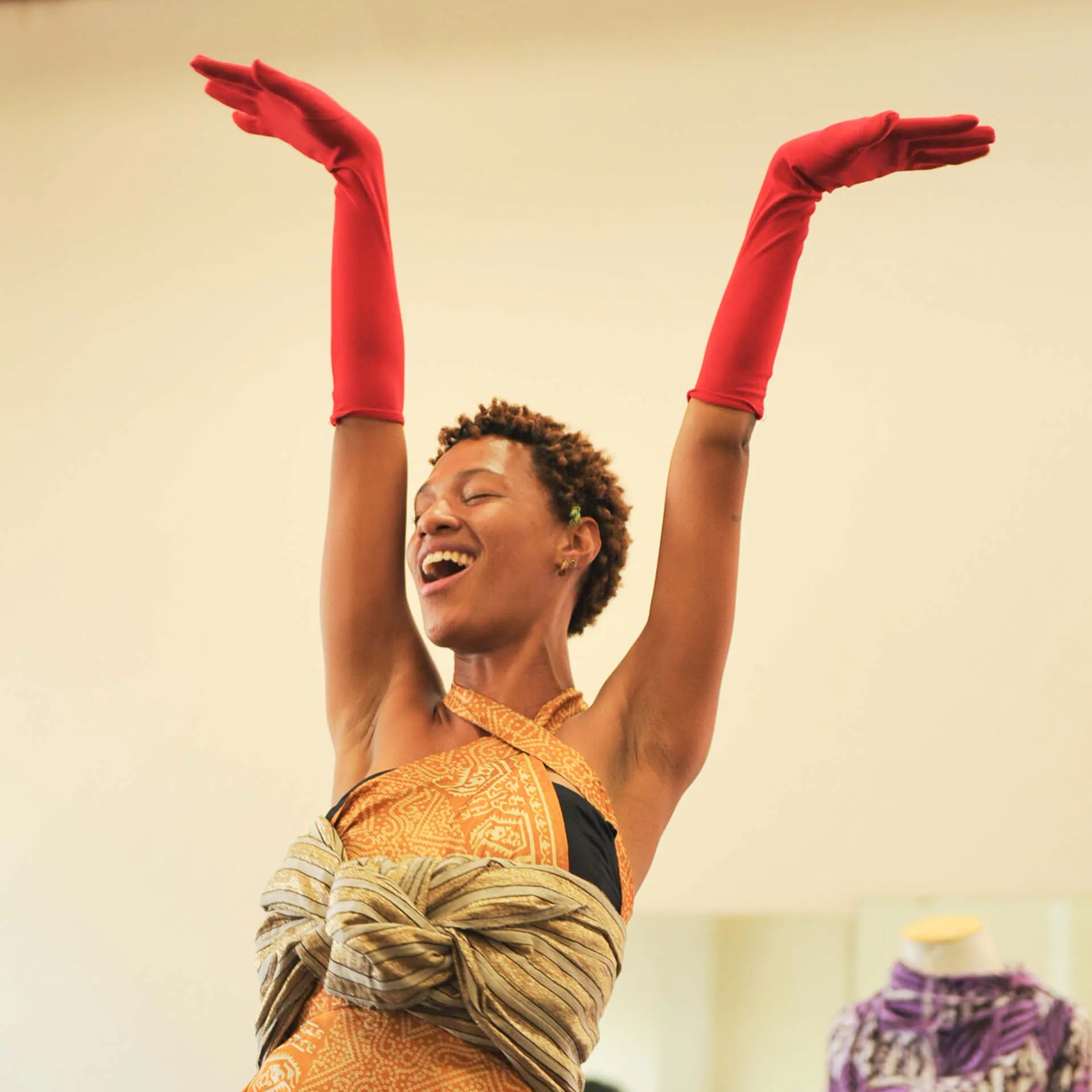 A multi-artist from Contagem, Luana Vitra inaugurates the new vocation of the Marcenaria Gallery, which will now host temporary exhibitions. Photo: Ana Clara Martins
Sortilégio - Mistério Negro [Sortilege - Black Mystery]
12 pm and 2 pm
Inhotim Vale Theater
Indicative rating 12 years
Sortilégio - Mistério Negro
12 pm
Inhotim Vale Theater
Indicative rating 12 years