May at Inhotim
The landscape in the Orchids' Plaza begins to take on the colors of the flowers of the Walker's cattleya. In the Themed Garden dedicated to this species in Inhotim, the trunks of 48 palm trees are home to more than 17,000 specimens, known as "the Queen of the Cerrado." Stay in the loop about everything new at Inhotim.
In the new Mediated Visit, an opportunity to meet the women artists in Inhotim's collection: Women in Contemporary Art. Taking as a starting point the works of women artists, the visits will tour galleries and works by such figures as Adriana Varejão, Claudia Andujar, Lucia Koch, Lygia Pape, Marilá Dardot, Rivane Neuenschwander, Valeska Soares and Yayoi Kusama. Accompanied by the Botanical Garden team, our visit entitled Behind the Scenes at the Plant Nursery will get visitors closer to the biodiversity of the Cerrado, where you'll learn more about Inhotim's botanical collections and plant breeding.
In the Yellow Route, the work By means of a sudden intuitive realization (1996) by Olafur Eliasson has reopened to the public. The work is located near Deleite (1999), by Tunga.
By the end of the month, some of Inhotim's iconic spaces will undergo a few changes. Stay up to date with Inhotim's 2022 Upcoming Exhibitions schedule.
Special Schedule
May at Inhotim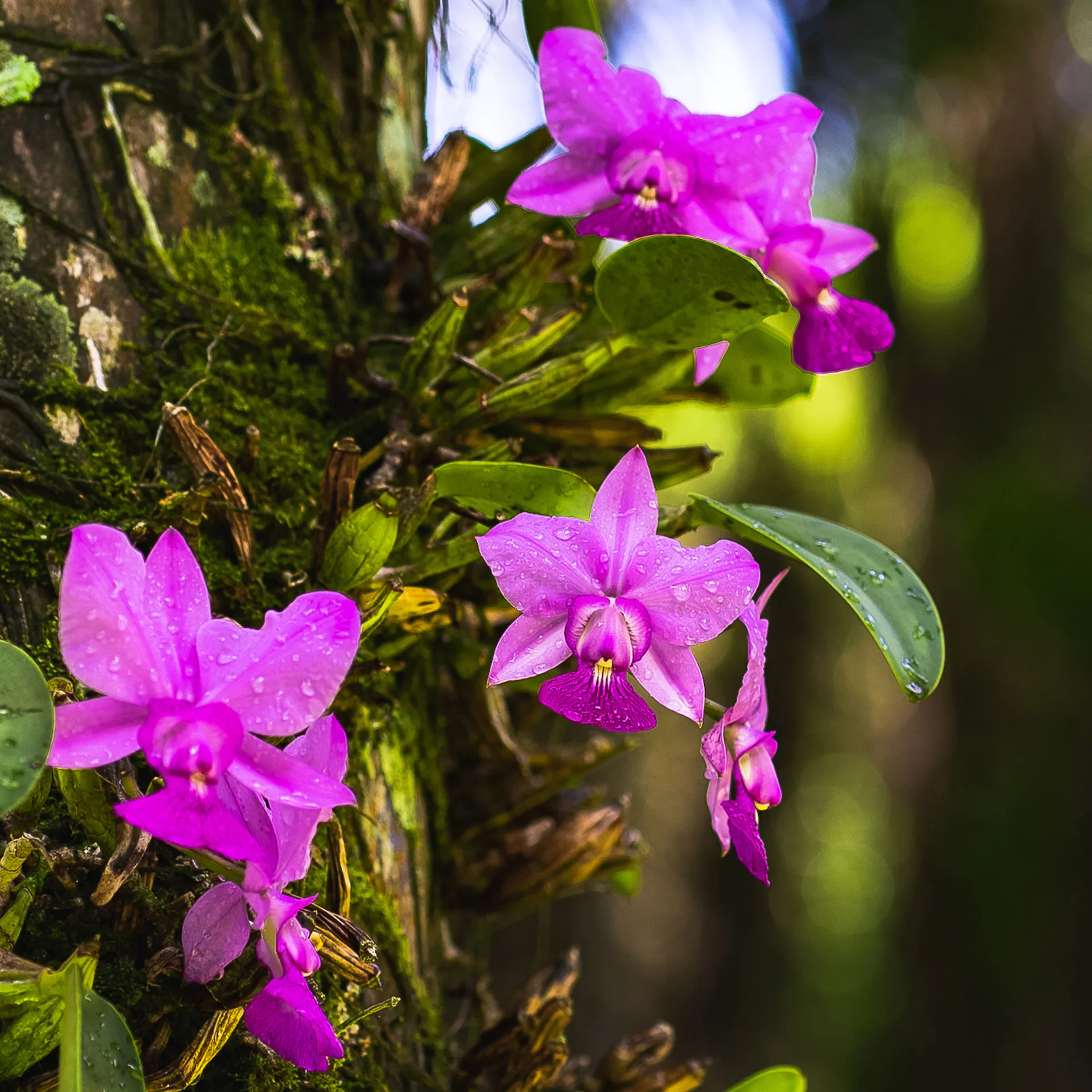 Largo das Orquídeas: jardim temático dedicado às Cattleyas walkerianas. Foto: Brendon Campos
Maio no Inhotim
Programação mensal do Instituto