Ep. 8 | Rommulo Vieira Conceição and Douglas Freitas
Starting this week, you can watch episode 9 of our series Diálogos [Dialogues] with artist Rommulo Vieira Conceição and Inhotim's art curator Douglas Freitas.
In 2021, Rommulo took part in Inhotim's 2021 Commissioning project, with the work O espaço físico pode ser um lugar abstrato, complexo e em construção [Physical space can be an abstract, complex and under construction place] (2021).
In the conversation, Rommulo addresses how he created this work based on the research he conducted in different cities in Minas Gerais and on the discussions about architecture and religion the piece evokes.
The Diálogos series, produced by Inhotim, features discussions about art, the environment and culture, with artists, curators and plant specialists. The next episode premieres Saturday, 11/13, at 11 am on Inhotim's website, YouTube channel, Instagram and Facebook.
Diálogos Serie
Ep. 8 | Rommulo Vieira Conceição and Douglas Freitas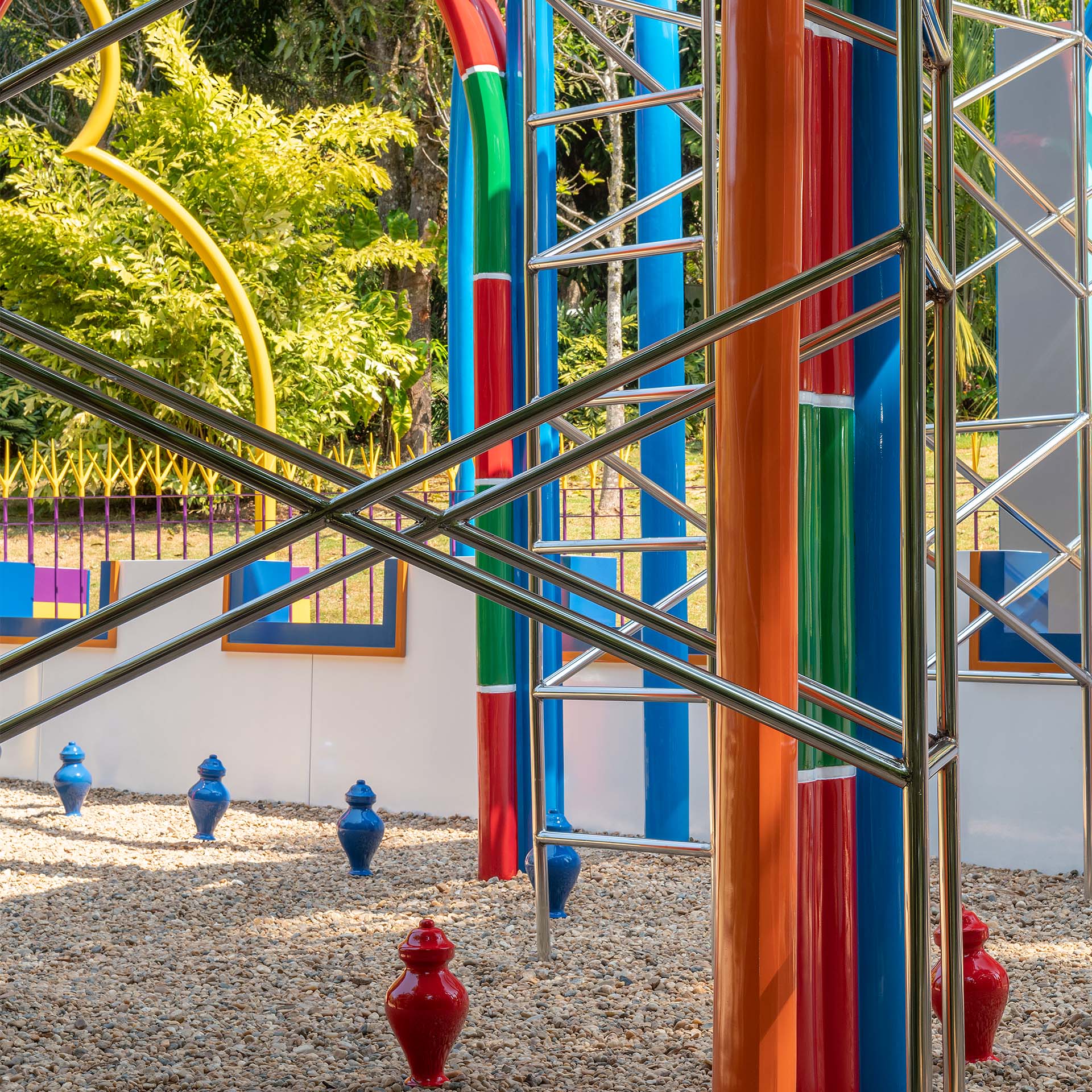 Rommulo Vieira Conceição, "O espaço físico pode ser um lugar complexo, abstrato e em construção", 2021. Metal, madeira, resina, fibra de vidro, polipropileno, poliuretano e pintura automotiva. Foto Inhotim