Ep.7 | Conserving "Continente/Nuvem" (2008-2009)
Styrofoam balls move on translucent boards on the roof of a simple house inside Inhotim. This is the work Continente/Nuvem (Continent/Cloud, 2008-2009), by Rivane Neuenschwander. How does the Institute's team conserve this work?
To know the answer, check the next episode of the Backstage series: Conserving "Continente/Nuvem" (2008-2009), which opens on Saturday, October 16, at 11 am, on Inhotim's online channels.
The work produced by the artist Rivane Neuenschwander enables a connection between the sky of the external landscape and the movement of the styrofoam balls on the ceiling. Inhotim's artistic curator Douglas de Freitas talks more about the work, which is located inside a house that dates back to 1874, a remnant of the former farm that existed where Inhotim operates today.
The Backstage series was created to show the work of the teams that care for and conserve Inhotim's collections. Enable the notifications on Inhotim's online channels, and watch the new episode firsthand, starting at 11 am.
Also available on Inhotim's Facebook, Instagram and YouTube pages.
Learn more about the artist's gallery at Inhotim
Bastidores Serie
Ep.7 | Conserving "Continente/Nuvem" (2008-2009)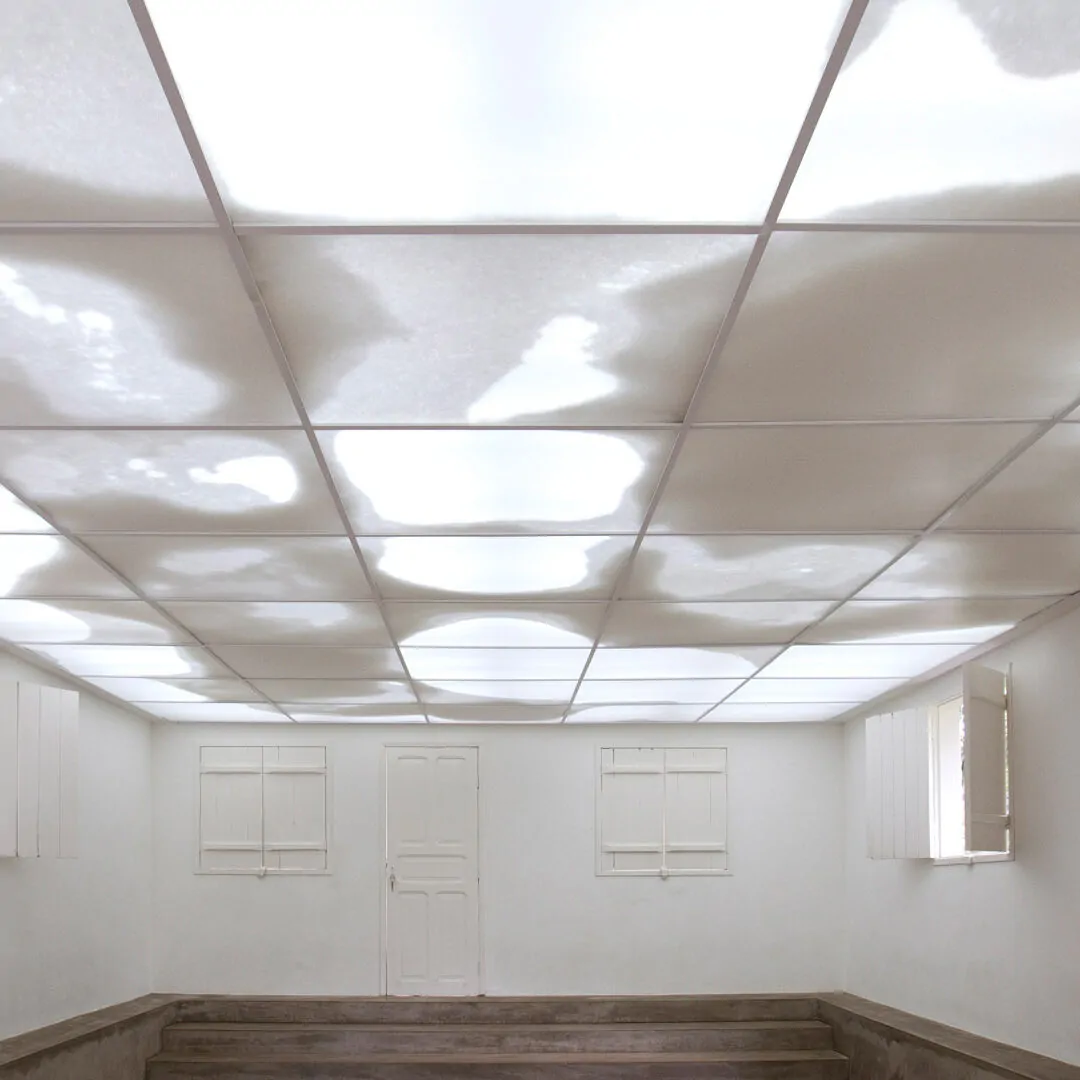 ​Rivane Neuenschwander, "Continente/Nuvem", 2008-2009, plástico corrugado, alumínio, bolas de isopor, lâmpadas fluorescentes, ventiladores elétricos e timers, dimensões variáveis. Foto: Pedro Motta
Premiere: Backstage Ep. 7 | Conserving "Continente/Nuvem" (Continent/Cloud, 2008-2009)
Website and social media @inhotim