Environment Week: Seed Show
The research and discussion on the natural heritage of the Institute and of the Brumadinho region is one of the action fields of Inhotim's Botanical Garden team. And in the 2022 Environment Week program, visitors have the opportunity to learn more about the seeds of typical Cerrado species at the Seed Show.
In addition to seeing what the seeds of known plants are like, you will learn about the strategies they resort in to in order to survive and reach new habitats. Visitors are invited not only to observe, but also to touch the seeds, whose structures give conditions for conversations on the Cerrado flora.
The Seed Show is part of the 2022 Inhotim Environment Week – Ser do Cerrado. To celebrate World Environment Day, from June 1 to 5, Inhotim offers a free program, for audiences of all ages, featuring lectures, mediated visits, workshops and cultural performances, and inaugurates a new educational space at the Institute—the Meliponary.
Ser do Cerrado is a project carried out in partnership with the Public Prosecutor's Office of Minas Gerais through the Platforma Semente, with funds from environmental compensatory measures. It proposes a series of measures articulated by the Public Prosecutor's Offices throughout the state, aiming at the protection and recovery of the Cerrado.
Events
Environment Week: Seed Show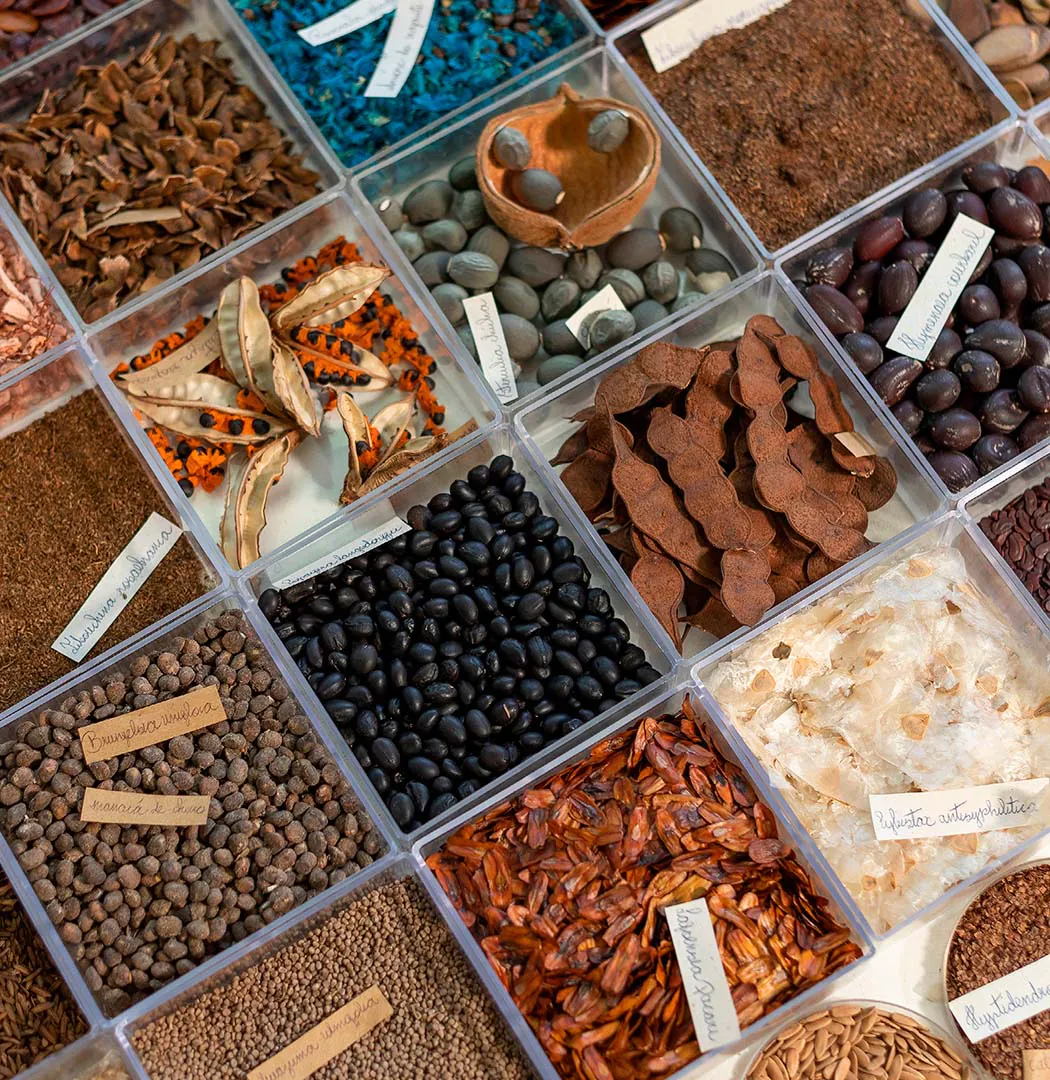 na programação da Semana do Meio Ambiente 2022, você tem a oportunidade de conhecer as sementes de espécies típicas do Cerrado na Mostra de Sementes.  Foto: João Marcos Rosa
Semana do Meio Ambiente: Mostra de Sementes
De 2 a 5 de junho, das 10h às 15h  Local: Viveiro Educador