Environment Week: Lecture – Getting Acquainted with the Fauna of the Cerrado
n the company of the biologist from the Brumadinho Environment Secretariat, Vinícius Barbosa, visitors will get acquainted with the fauna of the Brumadinho area, especially the species that occur in the Cerrado. The conversation will address threats to environmental conservation and experiences with wildlife rescue in the municipality.
The meeting will be held on Thursday, June 2, at 10 am, at the Theater located in the Culture and Art Center, on the Pink Route. The lecture is part of the 2022 Inhotim Environment Week – Ser do Cerrado. To celebrate World Environment Day, from June 1 to 5, Inhotim offers a free program, for audiences of all ages, featuring lectures, mediated visits, workshops and cultural performances, and inaugurates a new educational space at the Institute—the Meliponary.
Ser do Cerrado is a project carried out in partnership with the Public Prosecutor's Office of Minas Gerais through the Platforma Semente, with funds from environmental compensatory measures. It proposes a series of measures articulated by the Public Prosecutor's Offices throughout the state, aiming at the protection and recovery of the Cerrado.
Events
Environment Week: Lecture – Getting Acquainted with the Fauna of the Cerrado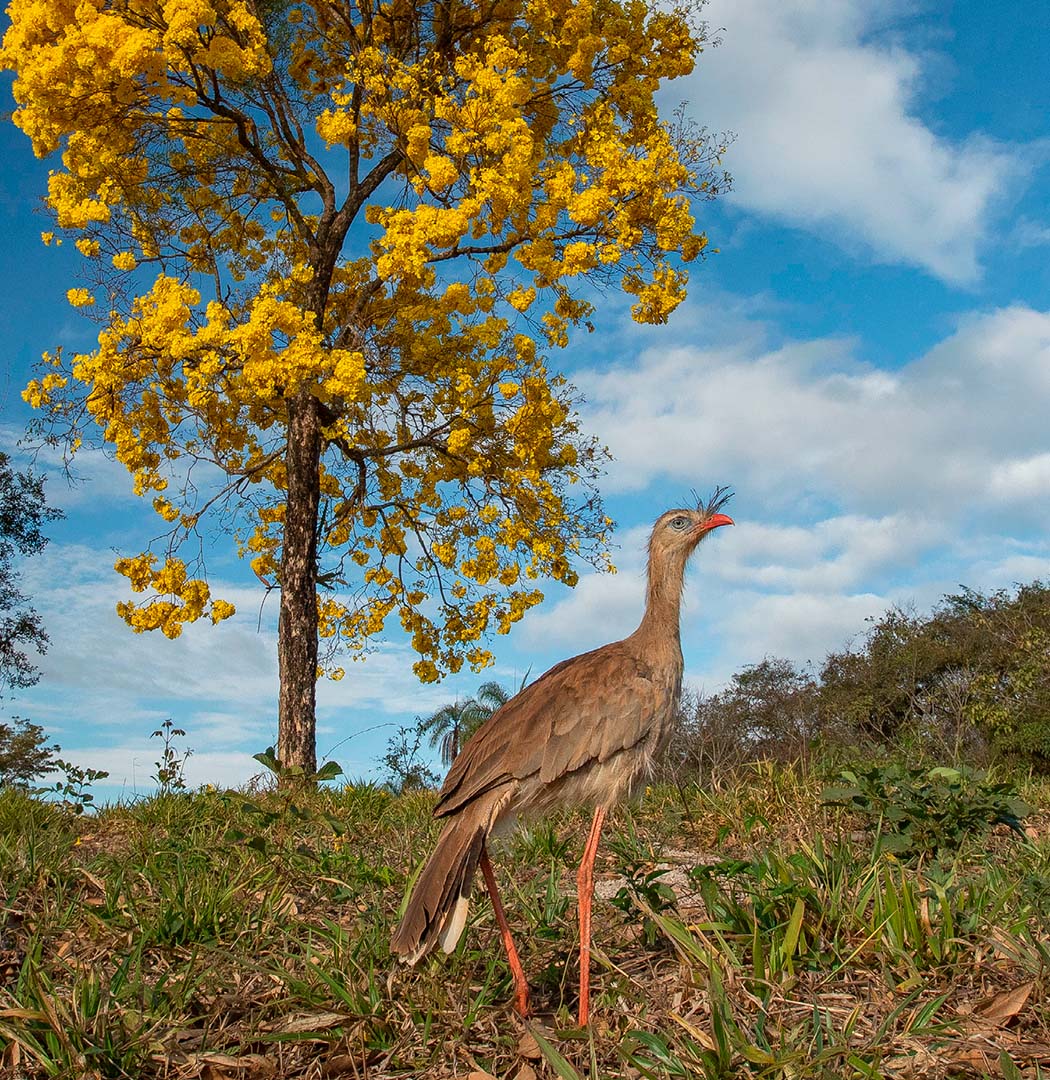 A palestra integra programação da Semana do Meio Ambiente Inhotim 2022 Ser do Cerrado. Foto: João Marcos Rosa
Palestra Conhecendo a Fauna do Cerrado
Local: Teatro, no Centro de Cultura e Arte, no eixo rosa