Encantado, a show by Lia Rodrigues
Following the Anoitecer Inhotim 2023 [link], the Institute's fundraising event, Inhotim invites visitors on August 20 to watch Encantado, one of the latest works by the artist and choreographer Lia Rodrigues.
The show, which premiered in 2021 at the Festival d'Automne à Paris, is based on the multiple meanings that the word "encantado" [enchanted] has in Brazil, revering from an Afro-American worldview the forces that move between heaven and earth.
The presentation, with a duration of approximately 60 minutes, will take place in the space of Hélio Oiticica's external piece Invenção da cor, penetrável Magic Square #5, De Luxe (1977).
Visitors interested in attending the show must purchase a ticket for August 20 through Sympla and choose the free-of-charge option for the presentation. Purchase in advance as tickets are limited
Events
Encantado, a show by Lia Rodrigues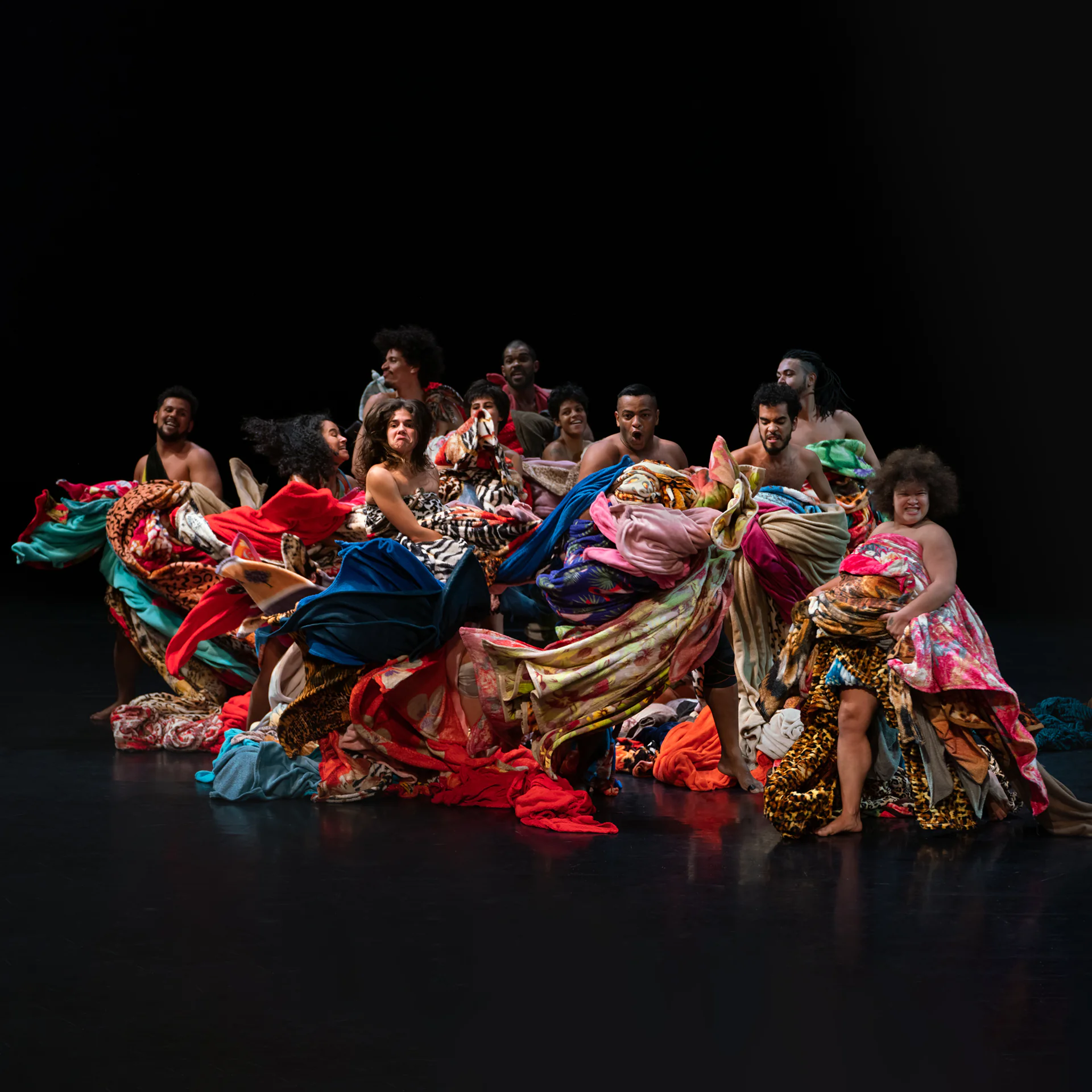 Espetáculo de Lia Rodrigues será realizado no espaço da obra Invenção da cor, penetrável Magic Square #5, De Luxe (1977). Foto: Sammi Landweer
Encantado, de Lia Rodrigues
Abertura: 16h30, com DJ Valber
Lia Rodrigues, 17h30, no Magic Square #5