Closing of the "First Act"
Since December 2021, Inhotim has been hosting a museum within the Institute with the exhibition "Abdias do Nascimento and the Black Art Museum," at Mata Gallery. Jointly curated with IPEAFRO-MAN, the opening exhibition "Primeiro Ato: Abdias Nascimento, Tunga e o Museu de Arte Negra" [First Act: Abdias Nascimento, Tunga and the Black Art Museum] presents, through April 17, the and artistic connection between Tunga and Abdias.
To mark the end of the First Act and to make way for the coming exhibition, on Sunday, April 17, from 9:30 am to 11 am, Inhotim holds a procession with Congado and Mozambique Guards of São Benedito and Nossa Senhora do Rosário of Sapé/Marinhos. The meeting takes place at Praça Gallery, in front of the work Abre a porta (2006), by John Ahearn & Rigoberto Torres, and follows to Mata Gallery, where the works receive the blessings of the Guards.
Closing of the "First Act"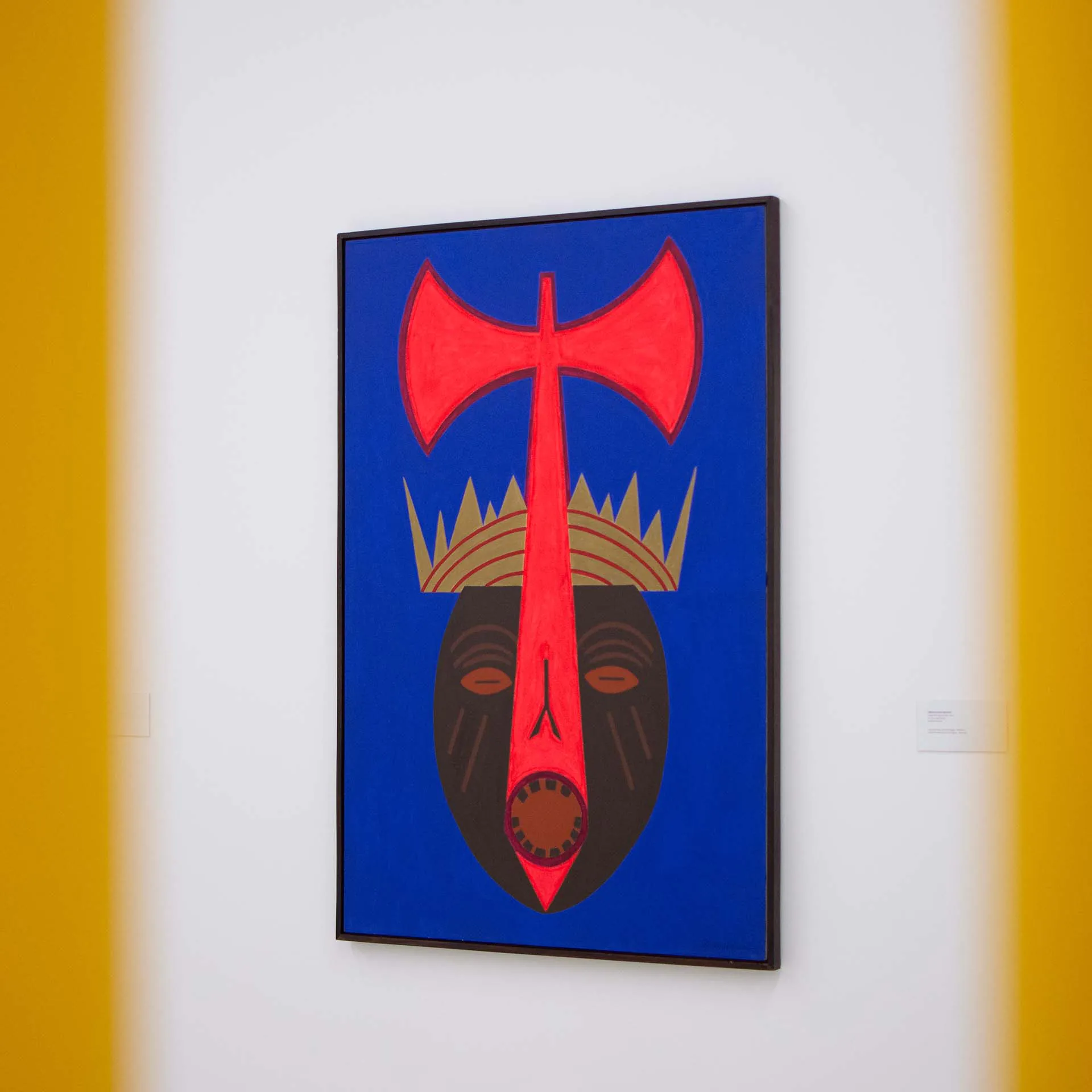 The ceremony marks the closing of the First Act, and makes way for the coming of the Second Act. Photo: Ana Luiza Albuquerque
Closing of First Act – Black Art Museum
Procession of the Congo and Mozambique Guards of São Benedito and Nossa Senhora do Rosário of Sapé/Marinhos