Cildo Meireles
A leading name in contemporary art worldwide and in the Institute's history, Cildo Meireles debuts on March 4 at Inhotim 15 Seconds. The project, which invites artists that are part of Inhotim's collection to create works in digital formats and expand the physical limits of the museum, opens its 2022 season with a new work from the artist's well-known series: "Insertions Into Ideological Circuits" (1970).
In the early 1970s, Meireles started the set of interventions that definitively marked the experience of conceptual art in Brazil. The work consisted of inserting potentially subversive messages into objects associated with the circulation of goods and money. Entitled "Inserções em circuitos ideológicos" (Insertions Into Ideological Circuits, 1970), the work unfolded into two distinct series: "Coca-Cola" and "Cédula" [Banknote] (1970–1976).
In this third edition of the 15 Seconds project, Cildo Meireles presents Marielle Franco (2021), a work in honor of the sociologist, activist and councilwoman, and Anderson Gomes, her driver, both murdered in Rio de Janeiro in 2018.
The exhibition starts March 4, and will be displayed on electronic panels in Belo Horizonte, in a media partnership with Fredizak, and in Stories on Inhotim's Instagram.
In the project's first iteration in 2020, the work featured was "Primeira Página" (First Page, 2020), by the artist Marilá Dardot. In October 2021, the piece on view was "Primeiro Amor" (First Love, 2005–2021) by the artist Rivane Neunschwander. See the highlights on our Instagram profile.
15 Seconds
Cildo Meireles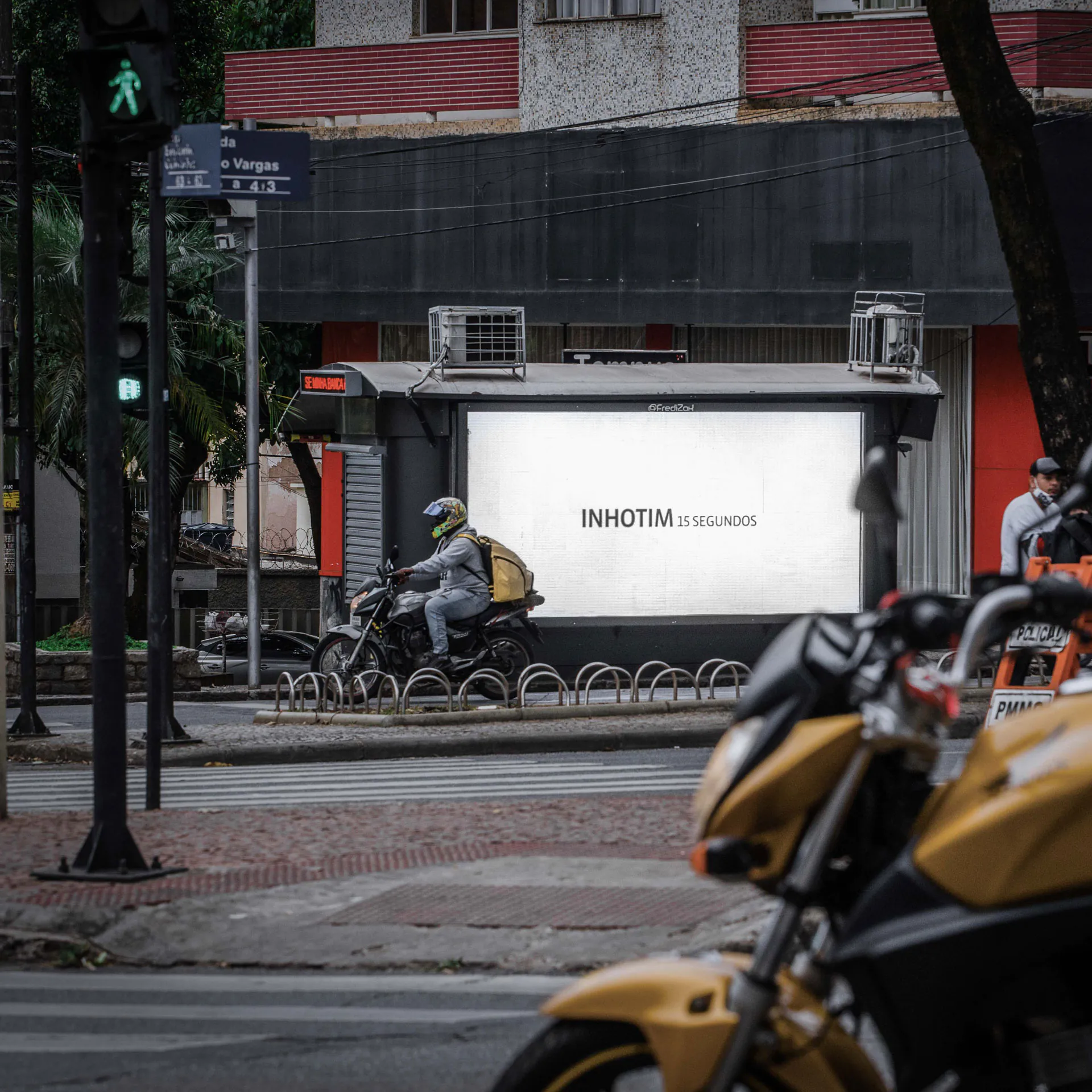 O projeto 15 segundos, Cildo Meireles apresenta Marielle Franco (2021), um trabalho em homenagem à socióloga, ativista e vereadora, e Anderson Gomes, motorista, ambos assassinados em 2018 no Rio de Janeiro.
Inhotim 15 Segundos: Cildo Meireles
Painéis digitais em Belo Horizonte e no nosso Instagram.