Arjan Martins
The Inhotim Institute is a living place in constant transformation, and the program Novas Obras Externas presents to the public the recently inaugurated works, among them Laura Belém's Enamorados [Enamored, 2004–2005], and Arjan Martins's Instalação de Birutas [Windsock Installation, 2021].
Placed between the Marilá Dardot Gallery and Jorge Macchi's Piscina [Swimming Pool, 2009], Arjan Martins exhibits windsocks, devices that indicate the direction of the winds, merged with maritime flags and their international codes to transmit messages between vessels and ports. He addresses the transit of bodies across the oceans, the trafficking of enslaved people, and the diasporas caused by the colonial movements.
Novas Obras Externas is part of the Território Específico [Specific Territory] program, the research axis that guides Inhotim's program in the 2021–2022 biennium.
New Outdoor Artworks
Arjan Martins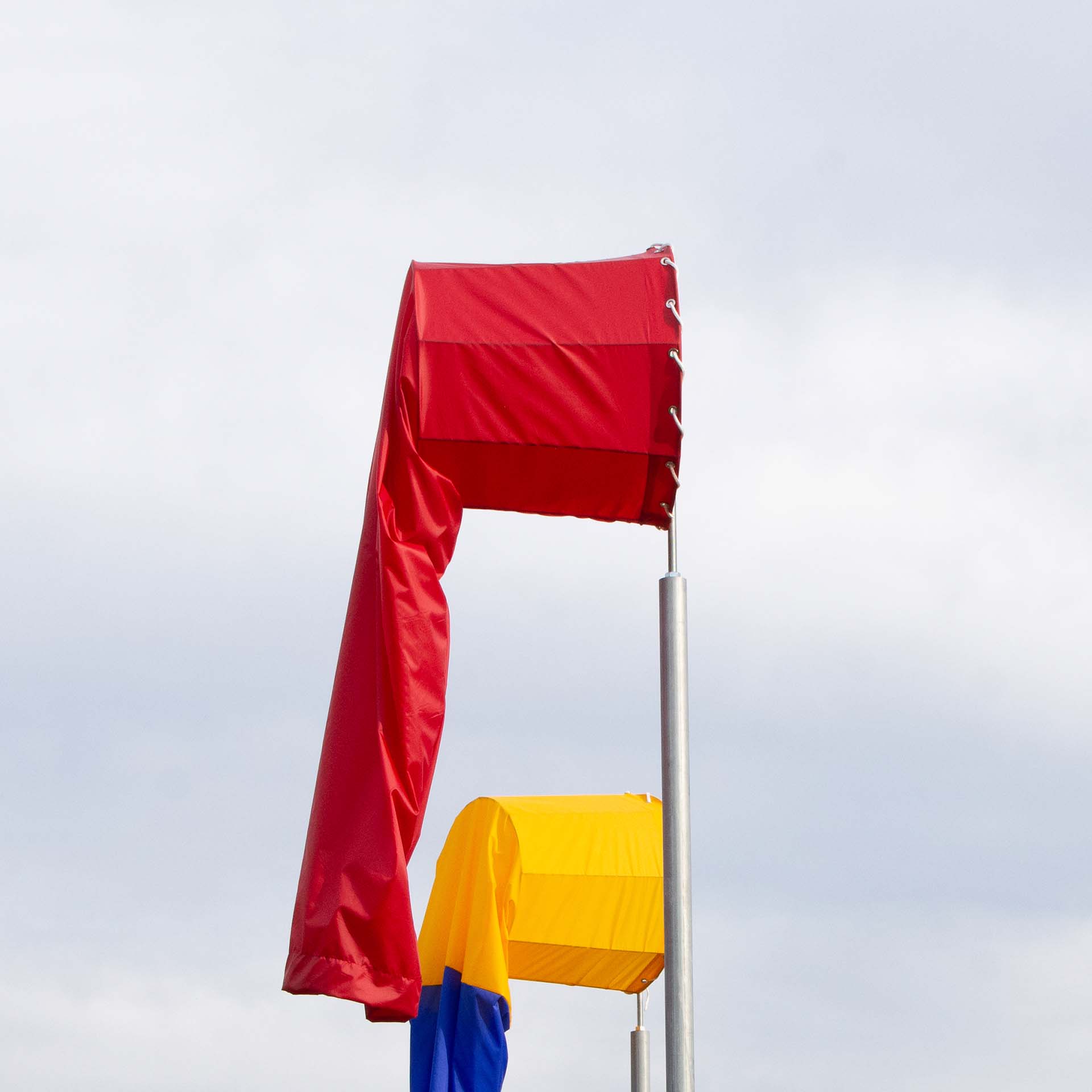 Novas Obras Externas: Arjan Martins
Instalação de Birutas, Arjan Martins
Entre galeria Marilá Dardot e Piscina, de Jorge Macchi – Eixo Laranja