Workshop: Postcard – An Imagetic Textual Souvenir
Postcards are important communication tools between people around the world. Educativo Inhotim invites visitors on a journey through this medium of communication by participating in a workshop in which the magic of the cards is discovered as a way of expressing experiences and emotions.
In the activity, participants can explore the textual and imagetic potential of postcards, which over time have been responsible for telling stories and connecting distant friends, families and lovers.
The workshop, with an estimated duration of 2 hours, takes place on July 18 and 27 at 10 am and 2 pm on the lawn next to Hélio Oiticica's Invenção da cor, penetrable Magic Square #5, De Luxe (1977).
Workshop
Workshop: Postcard – An Imagetic Textual Souvenir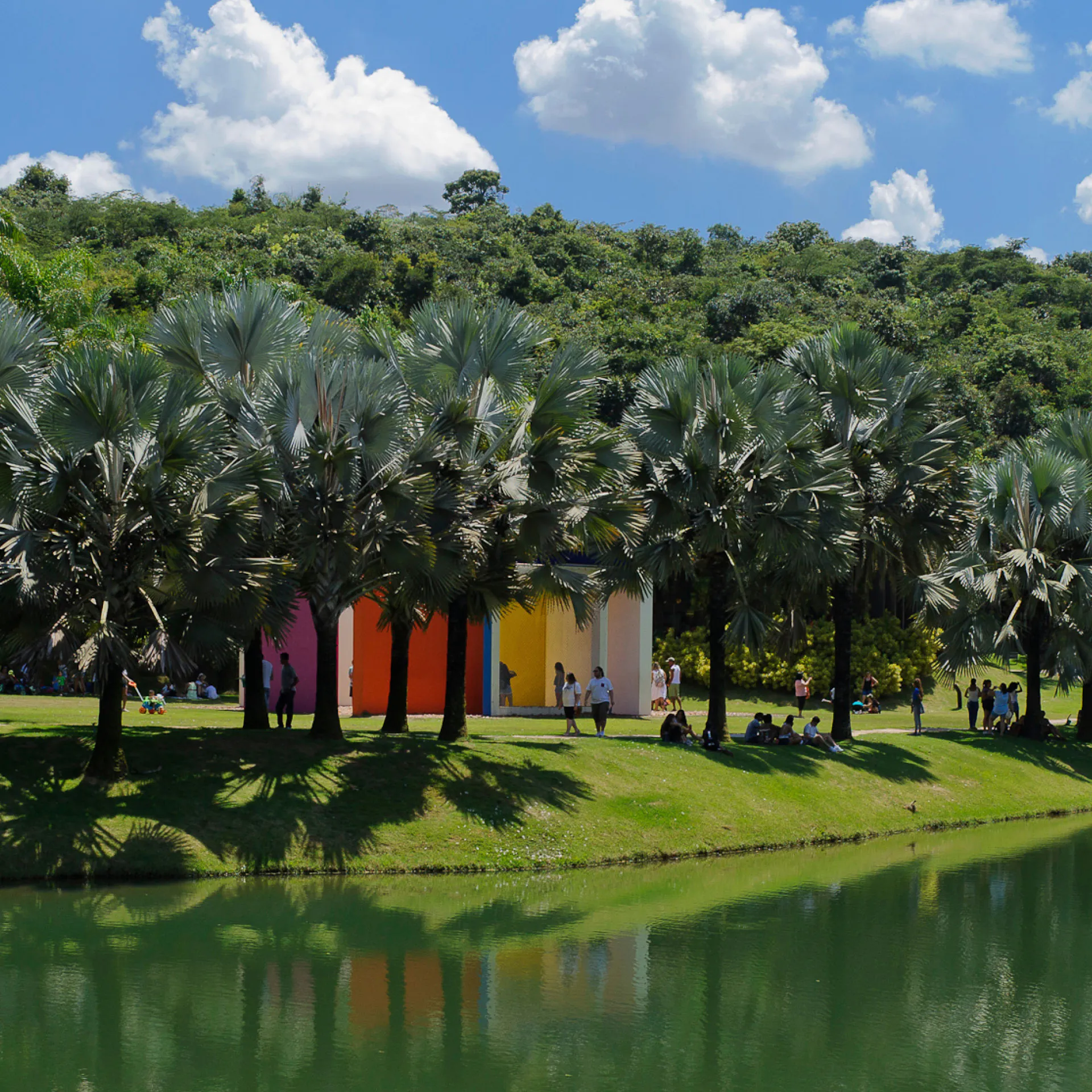 Educativo convida visitantes a explorarem as potencialidades textuais e imagéticas dos cartões postais. Foto: William Gomes
Oficina Cartão Postal - uma lembrança textual imagética
18 e 27 de julho
10h e 14h
Gramado próximo ao Magic Square #5