Inhotim in August, September and October
In August, Inhotim will open its doors to welcome you in new days and with an increased capacity. From the 5th on, our art and botany collections can be visited on Thursdays and Fridays, from 9:30 am to 4:30 pm; and on Saturdays, Sundays, and holidays from 9:30 am to 5:30 pm. From then on, the limit of visitors will be extended to 1,000 people, following all the safety protocols, also valid for the free admission on the last Friday of each month.
The box office for the coming months is already open, and the purchase and withdrawal of tickets remains exclusively online and in advance, through our official ticketing partner Sympla – no tickets will be sold at the entrance of the park.
Plan your visit
Visit
Inhotim in August, September and October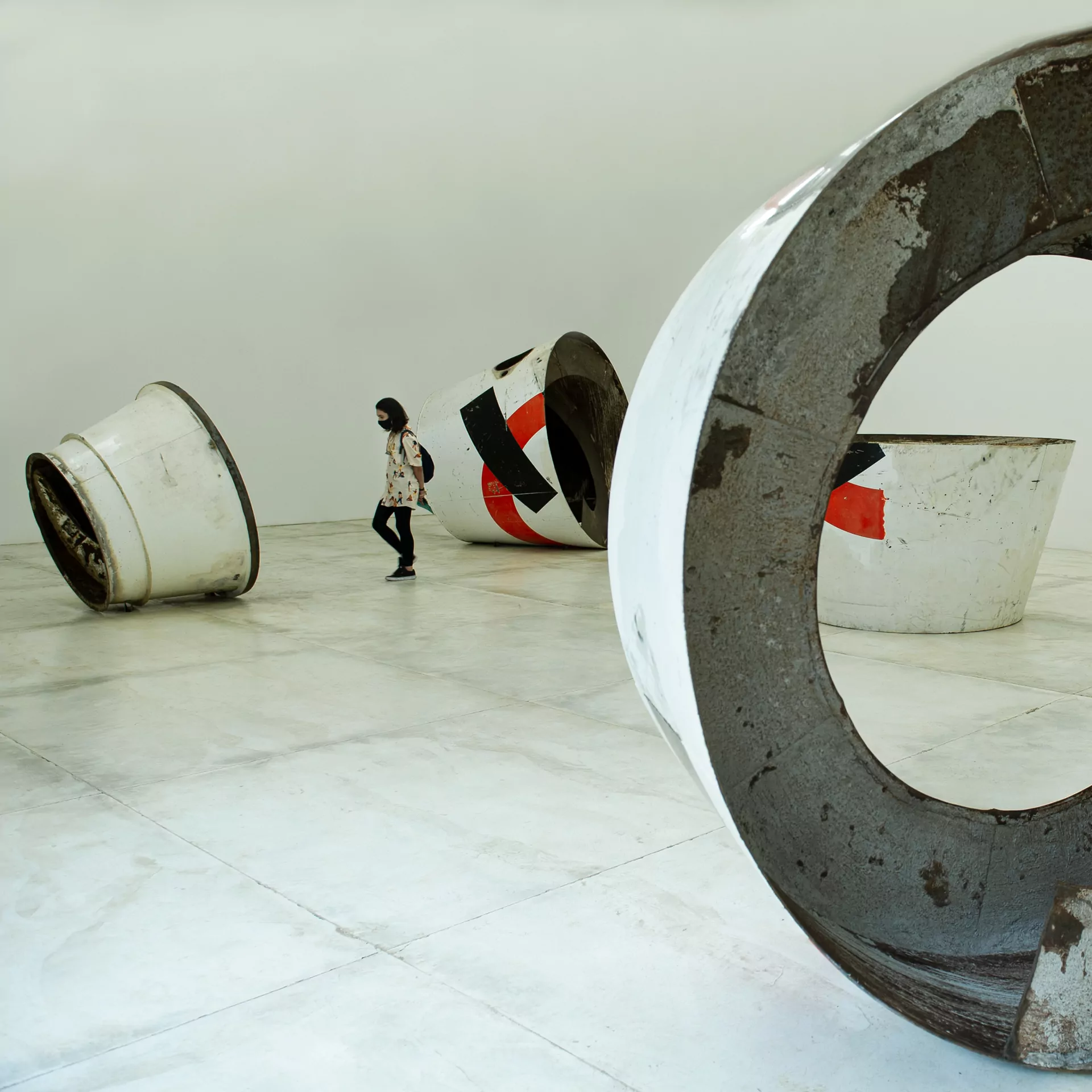 Alexandre da Cunha, "Mix (Boom)", 2017, in detail, Visão Geral Exhibition, at Galeria Mata. Photography: Brendon Campos
Inhotim em Setembro e Outubro
Visitação de quinta a domingo.
Planeje sua visita aqui