Inhotim em Cena
Inhotim em Cena 2020: Jards Macalé
In its first online edition, Inhotim em Cena presents Jards Macalé on tour to launch his new album 'Besta Fera.' In this performance, the musician pays homage to his great friend Hélio Oiticica, adding some of his favorite songs to the setlist.
The setting for the presentation is precisely Hélio Oiticica's work Magic Square #5 (1977), recently restored by Inhotim.
Watch the performance here or at Inhotim's YouTube channel.
Inhotim em Cena 2020 : Jards Macalé
Site ou canal do YouTube
Inhotim em Cena
Inhotim em Cena 2020: Jards Macalé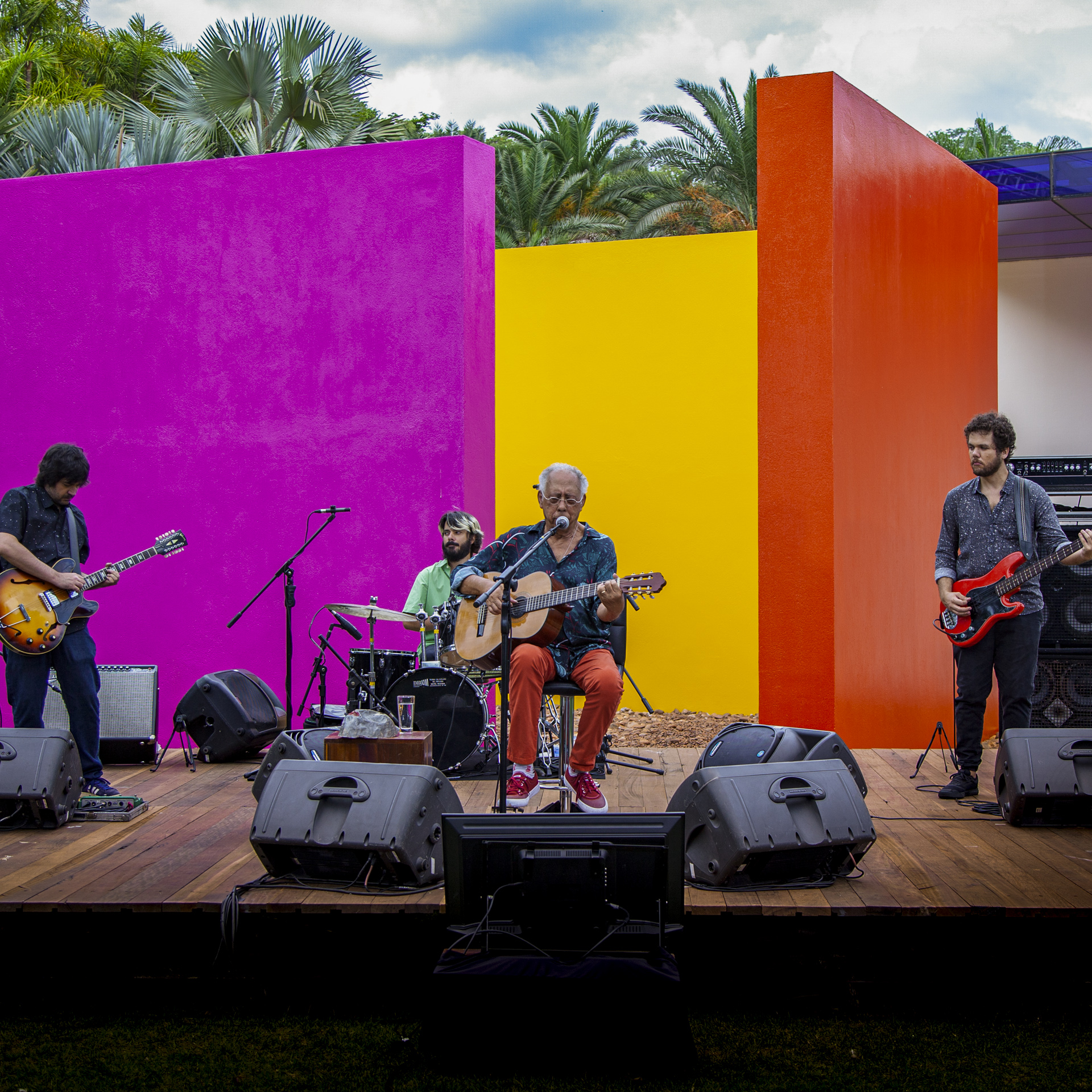 The first virtual edition of Inhotim em Cena, on 2020.