Cor e Luz no Inhotim Themed Visit
In October, Educativo invites you to experience the diversity of the park's artistic and botanical collections through the Cor e Luz no Inhotim Themed Visit. The Mediated Visit takes place every Saturday and Sunday in October, including the October 12 holiday – always at 2 pm.
To participate, please register in advance at the Reception from 1:40 pm, as the activity is limited to 25 visitors.
About the Visit
Historically, color has been a part of artistic making, from painting and sculpture to installation. At Inhotim, the artistic and botanical collections allow an experience full of senses and subjectivities.
Red, blue, yellow and other colors — present in the gardens and on the works — expand the perception of space and bring new meanings to everyday objects. The Themed Visit invites visitors to examine the Institute's collections and discuss the relationship of contemporary works with colors, textures and luminosity in the spaces.
Guided visits
Cor e Luz no Inhotim Themed Visit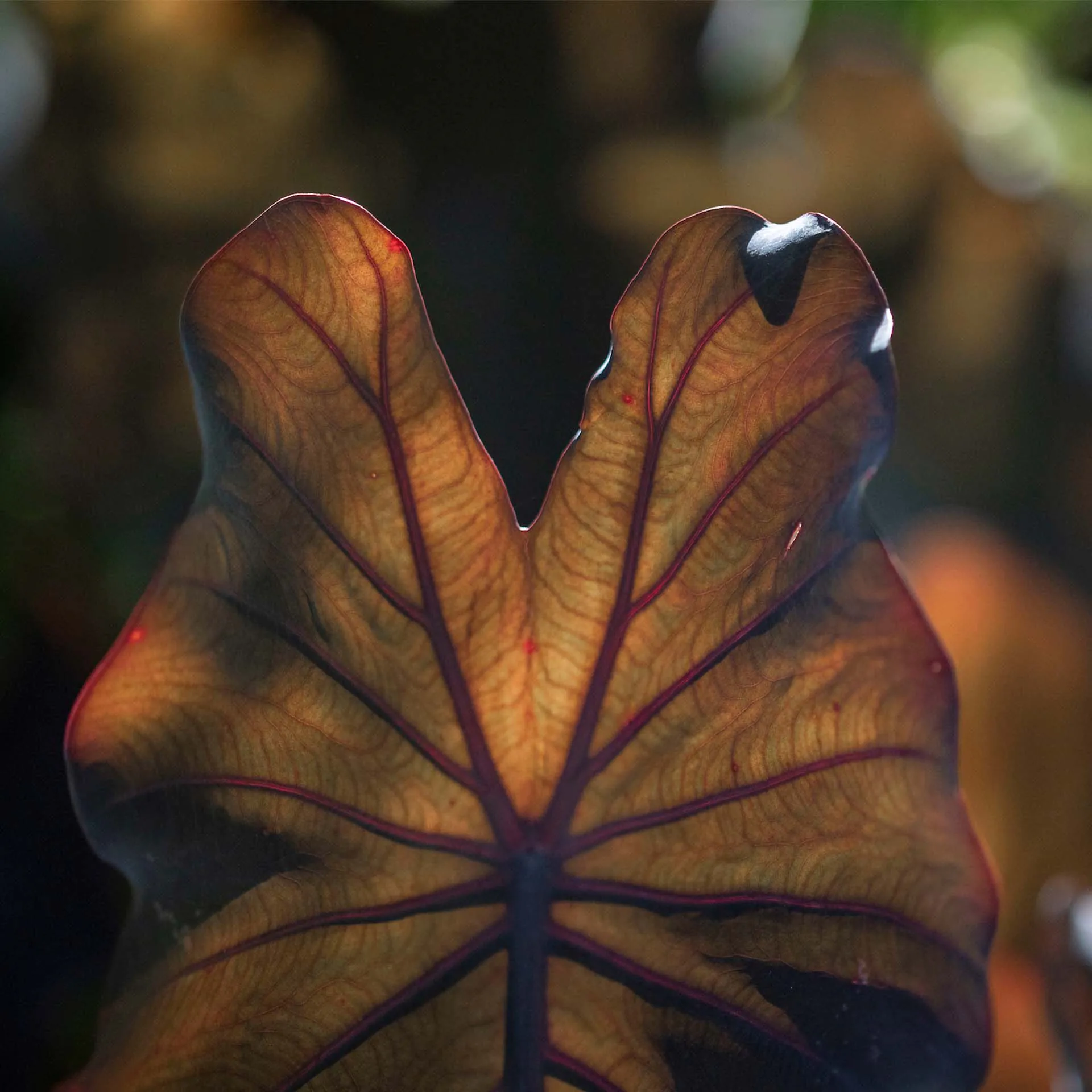 Taro (Colocasia esculenta 'aquatilis') is one of the featured botanical specimens in the Themed Visit Cor e Luz no Inhotim. Photo: João Marcos Rosa/NITRO.
Cor e Luz no Inhotim Themed Visit
Saturdays, Sundays and holidays at 2 pm