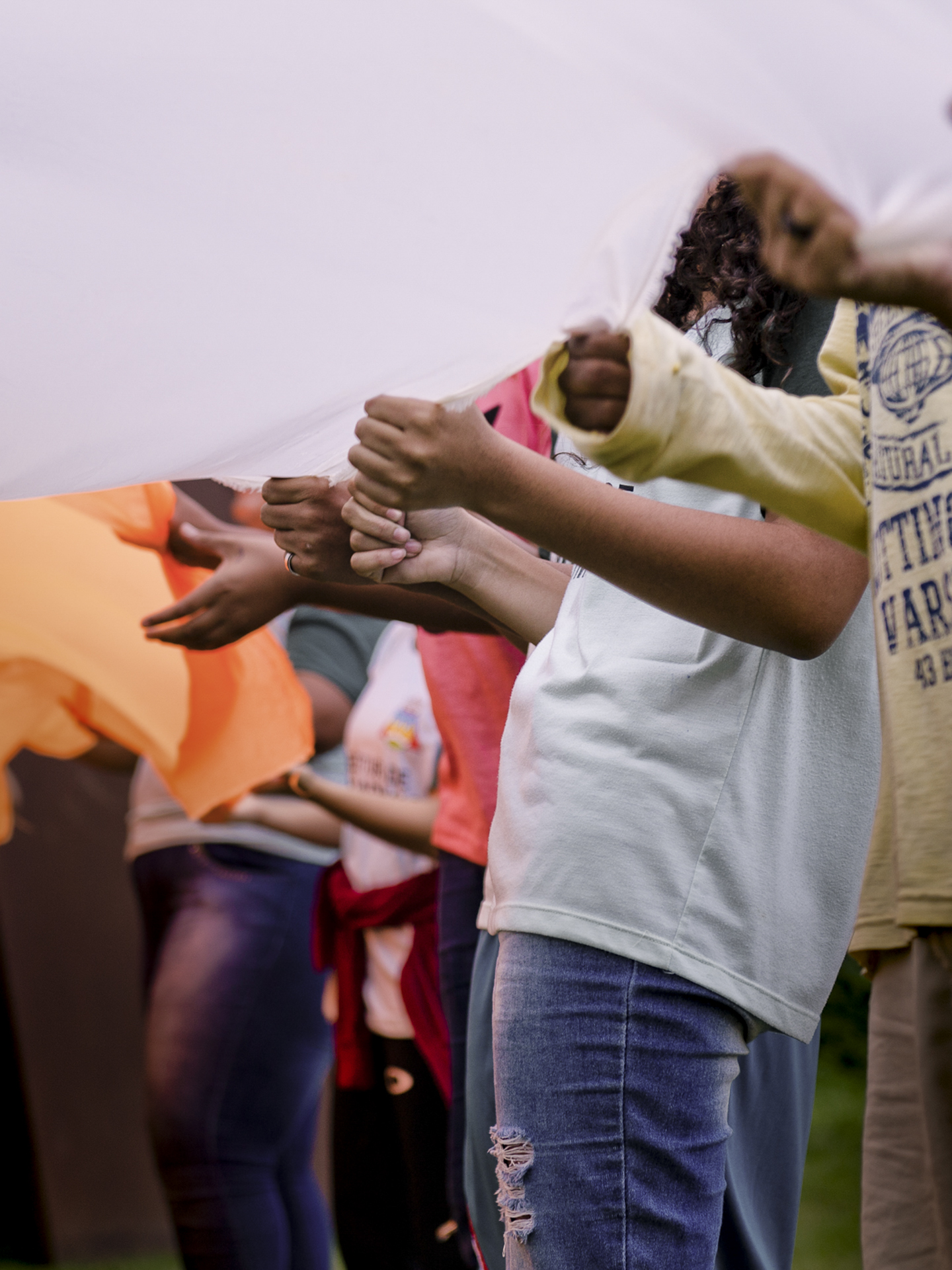 Focused in the protagonism of young people, the Education Program has the botanic and artistic collections of Inhotim as the point of departure for research, reflection, and experimentation. Such activities partake of the relationship with the city of Brumadinho as the main action space and research object to build knowledge and perform mediation activities.
Espaço Ciência Inhotim
Science is a vital tool to understand contemporary environmental issues. From such a premise, Instituto Inhotim created this space to welcome spontaneous visitors, students, and teachers, in order to popularize scientific knowledge and spread environmental information in a playful manner. These meetings happen in the gardens, around the galleries, in the Theater hall, and other spaces.

Jovens Agentes Ambientais
If young people are both the present and the future of the planet, why not be the protagonists of environmental awareness? The Jovens Agentes Ambientais program is a continued education initiative for young people from Brumadinho, who are then invited to develop actions in favor of the environment starting from the artistic and botanic collections of Instituto Inhotim and the surrounding territory.
In 2022, Jovens Agentes Ambientais counts on the support of Instituto Unimed – BH.
Laboratório Inhotim
What if these young people were also players of their own creative production? The Laboratório Inhotim program is a continued education initiative for young people from Brumadinho, who receive subventions to experiment around several artistic languages after visiting and discussing the collections of the museum and the Botanical Garden. Working collaboratively, participants give thought to contemporary issues, such as the recognition and construction of identities, the perception of the local community and culture, and the valorization of cultural heritage and memory.