Exhibition
Inhotim welcomes: Histórias do Vivido – Sementes da Esperança, featuring works by Brumadinho's embroiderers
Telling one's own story and recalling memories through hands and threads. The exhibition Histórias do Vivido – Sementes da Esperança (Stories of the Lived – Seeds of Hope), starting this Saturday, October 16, shows panels, mandalas, and embroidered pieces.
Produced by 72 women that reside in Brumadinho, the works also address the relationship of their families with the territory through embroidery, and will be shown at Inhotim's former Library, at the Burle Marx Education and Culture Center. The exhibition is held in partnership with the Fundação Vale and the Instituto de Promoção Cultural Antônia Diniz Dumont (ICAD), which maintains the "Sementes da Esperança" (Seeds of Hope) project, aimed to help local residents, friends, and families of victims of the dam collapse to resignify their grief through conversations and embroidery techniques.
The exhibition will be on view during Inhotim's regular opening hours. From Wednesday to Friday, from 9:30 am to 4:30 pm; and Saturdays, Sundays and holidays, from 9:30 am to 5:30 pm. It is worth noting that residents of Brumadinho registered in the Nosso Inhotim program have free admission to the Institute. Click here and learn how to register.
Want to visit the exhibition? Learn more on Inhotim's website, get your ticket, and get tips for your experience.
Exhibition
Inhotim welcomes: Histórias do Vivido – Sementes da Esperança, featuring works by Brumadinho's embroiderers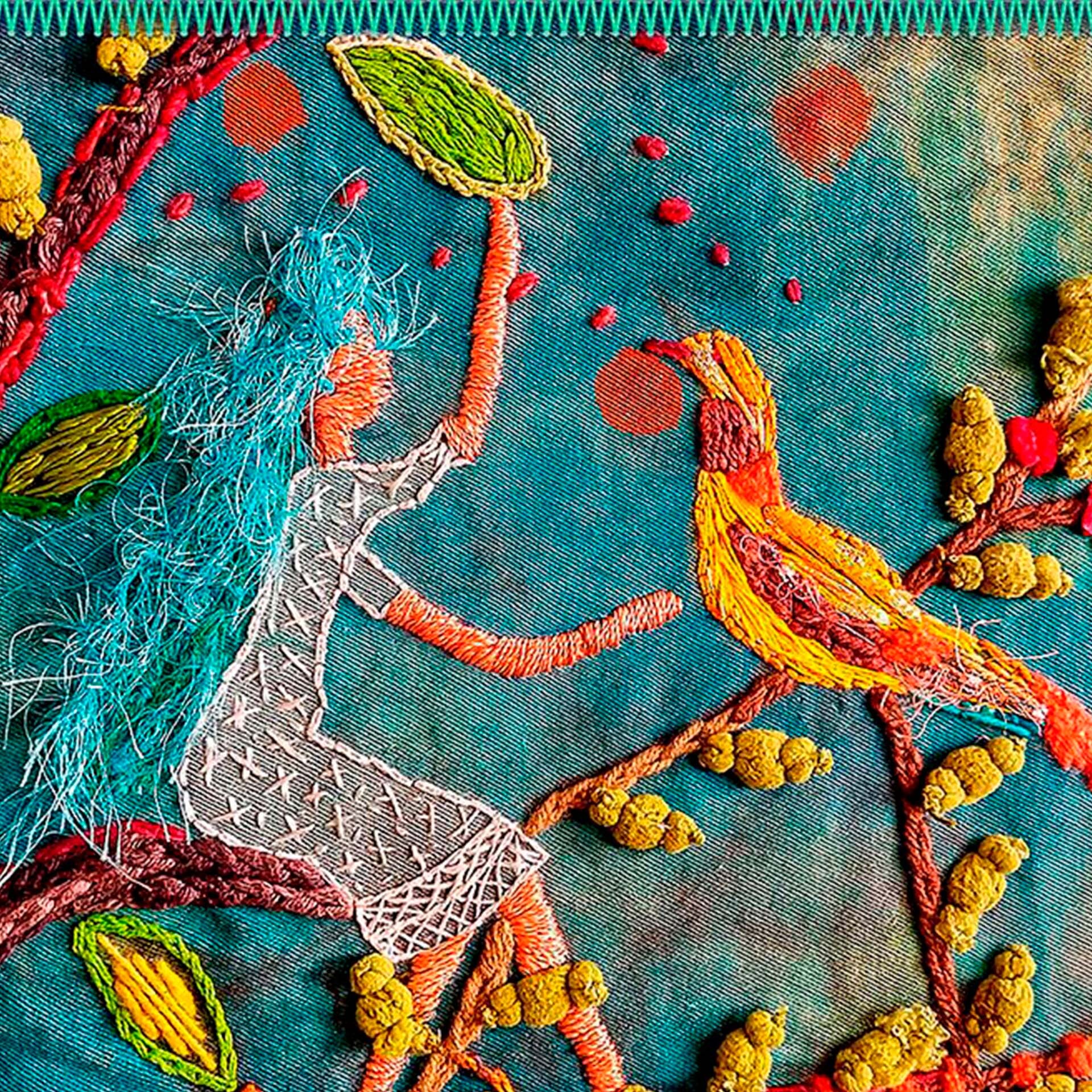 Contar a própria história e rememorar lembranças por meio das mãos e das linhas.
Exposição "Histórias do Vivido - Sementes da Esperança", bordadeiras do projeto Semeando Esperança em Brumadinho.
Biblioteca do Inhotim, no Centro Educativo Burle Marx